The Canaan Residence located in Connecticut, USA, was completed by Specht Harpman in 2011. It's a 6,000 sqm property nestled into a beautiful hilltop site, protected by the forest.
This project is actually a renovation of a 1950's house that was supposed to be only a kitchen upgrade.
The access to the house is made by a winding drive through a forest that is connected to the glass entry pavilion through the landscaped court.
The landscape is incorporated into the construction due to the floor-to-ceiling windows. The upper level includes the living spaces, the bedrooms and the gymnasium, while the lower level features the social spaces such as the media room, the library and two home offices.
By appending a swimming pool, the property has been added value and elegance.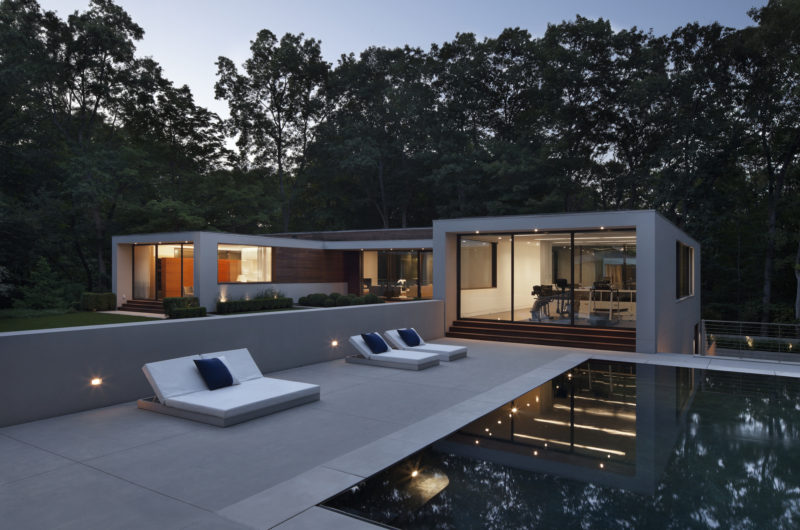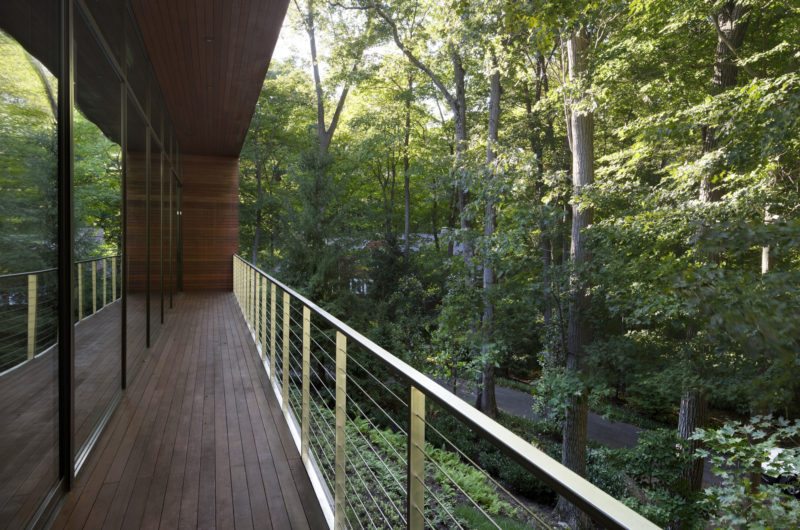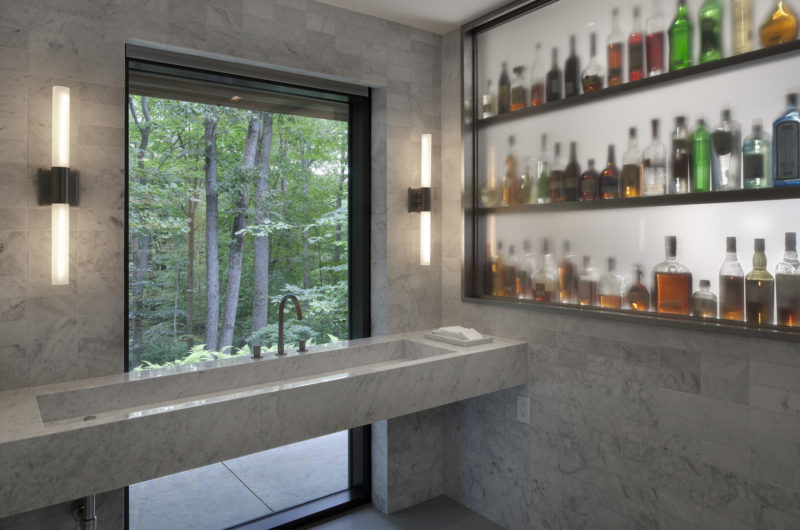 Photos by Elizabeth Felicella