Masterfully designed by ARS-IDEA for a young football player, this apartment represents the perfect bachelor's pad. The initial abode received a few modifications that allowed it to become the masterpiece that it is today. Its standard two-bedroom layout was modified and transformed into an open-plan that includes a merged kitchen and living room. Speaking of the kitchen, it features a glass dining table surrounded by chairs that flaunt the owner's shirt number as well as the shirt numbers of his friends.

When it comes to entertainment, the owner can watch a good football game in the living room, where we find a fireplace, a screen and a home theater projector. The residence is equipped with a state-of-the-art Smart House system complemented by forced-air ventilation. The bedroom is also an open-space that features a comfortable bathtub in the middle, from which one can watch TV.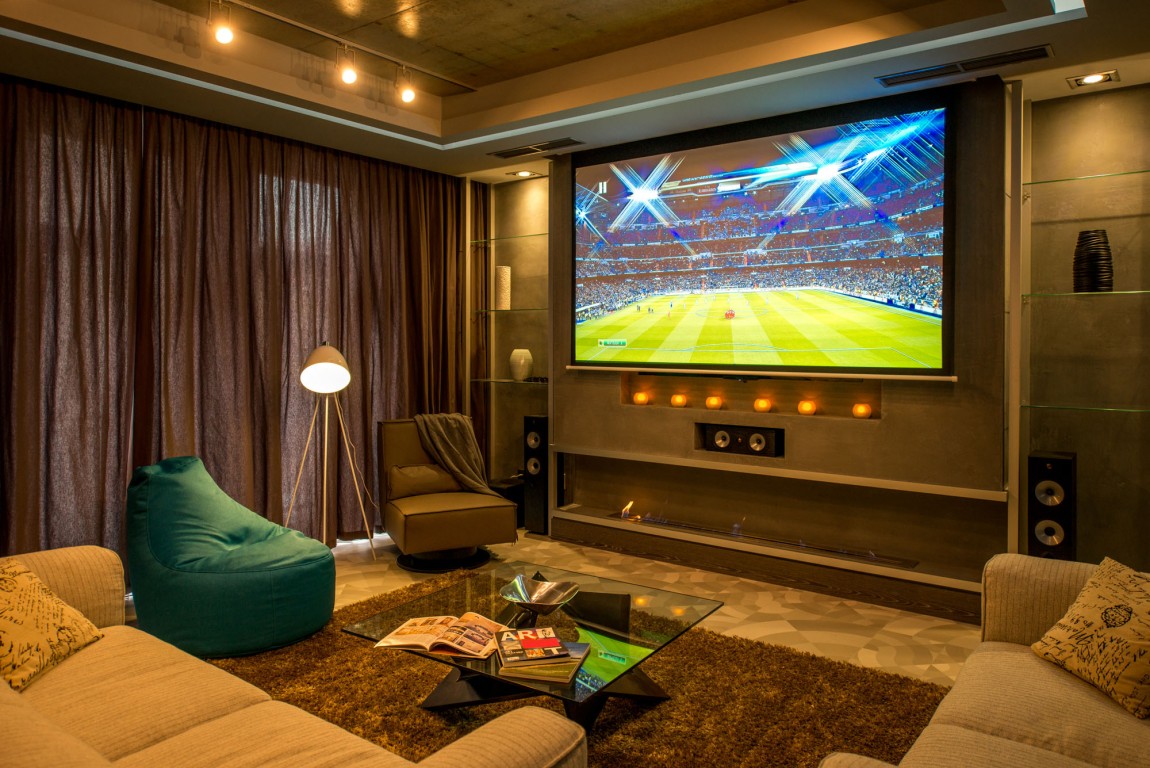 From the architect:
The main goal was to create stylish and functional apartment for young footballer. It was very important to adapt all the details to his life style as well as to make cosy and warm home. While working on this project we had to change the planning of the apartment from standard two bedroom to an open plan studio by combining living room with the kitchen and making 2 small closets.

We've decided to make some contrasts by using different materials and textures such as raw concrete on the ceiling.

The numbers on the chair covers in the kitchen were created in accordance with the numbers on the owner's and his friends football shirts.

If you want to spend time by watching a football match or an exciting action movie, there is a large screen, hidden under the ceiling and a home theater projector. Or if you are planning a romantic evening, you can turn on bio fireplace and create warm and homely atmosphere.

The idea of this apartment was to make as much free space without walls as possible. In the bedroom you see an open-space room with the bath in the middle. You can lay down in the bath and watch TV, which can easily be turned to the bedroom side by an effortless move.

Apartment is equipped with Smart House system and forced-air ventilation, using the world's leading brands.