Choosing windows for a new home is a difficult task. When you buy them, you want to be sure that you choose the product with optimal parameters at a reasonable price. This article contains some information and tips which will prove helpful when making the decision.
House windows play an important role in modern architecture, especially since January 2017. New technical requirements for energy efficiency of buildings changed the way we look at windows and doors. Now, more than ever before, we are focused on technical parameters of windows and their thermal insulation. But is it always that important?
How to choose windows for your home?
Thermal insulation is considered as a key factor in choosing windows. When buying ones, you should pay attention to U-value. The window's heat transfer coefficient (U-value) informs you about the level of window thermal insulation. The lower the U-value, the better.
The value of the window's heat transfer coefficient depends on a number of factors, such as:
the window profile,
the number of chambers,
the glazing,
the window gaskets,
the fittings.

House under renovation
The number of factors determining the window thermal insulation also affects its price. It is not difficult to guess that well-insulated windows are relatively expensive, and therefore not always the most cost-effective choice.
When looking for new windows for a renovated house, you should always check its parameters first. If the walls are not properly insulated, installation of expensive energy efficient windows will not be beneficial at all. The heat will continue to drain through walls and a roof. Of course, everything depends on the range of the renovation. If you are about to carry out a general overhaul and improve insulation of the construction itself, high quality windows will help you achieve even better results.
House under construction
Building a house from a scratch gives you a rare opportunity to choose the best technology and materials. Your goal will probably be an energy efficient home with a lot of natural light. That means a well-thought-out choice of windows.
The best choice for modern buildings are passive windows. In their case, the value of the window's heat transfer coefficient is equal or lower than 0.9 (W / (m²K). Passive windows reduce heat energy loss and heating costs accordingly.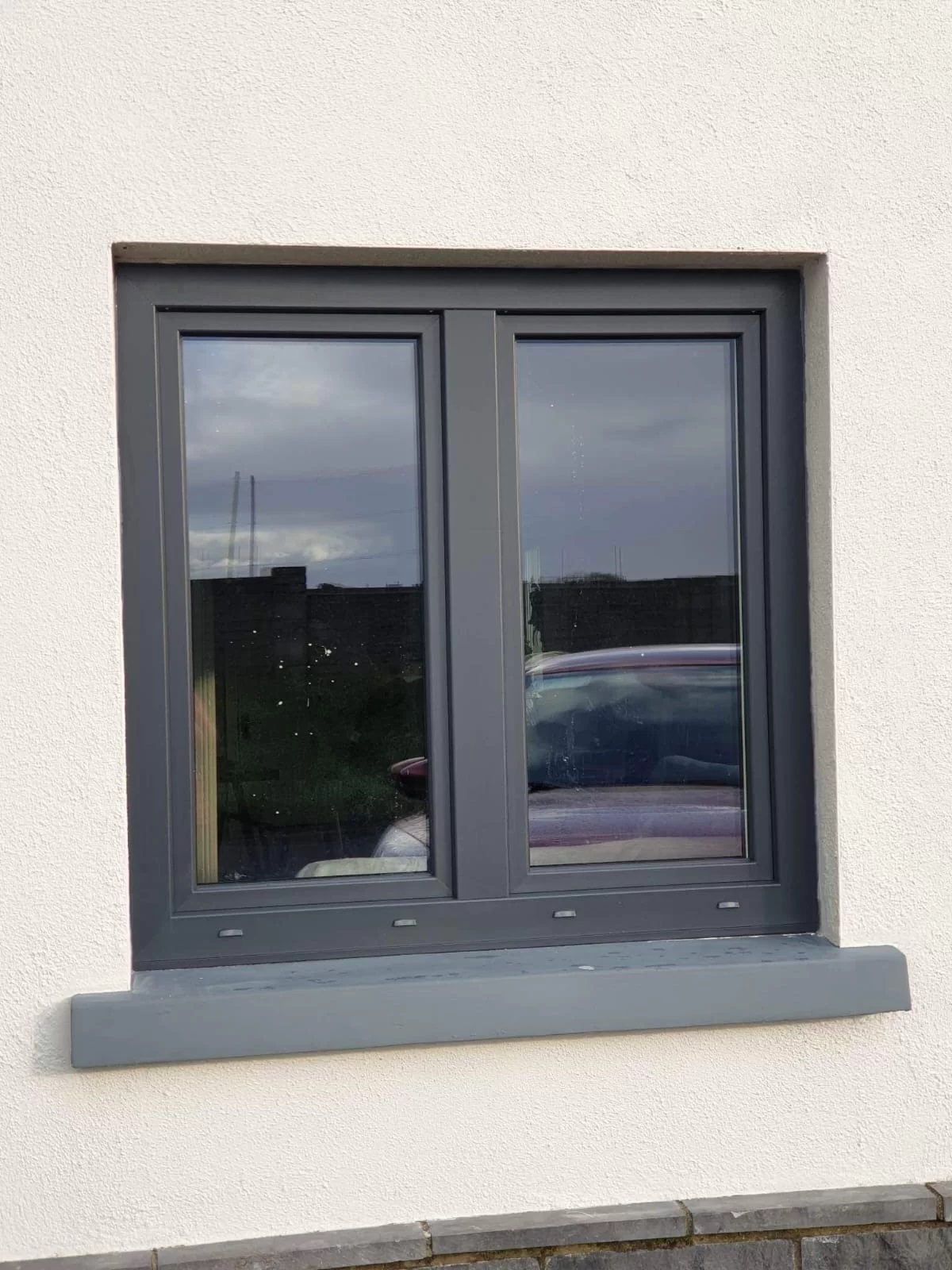 Selecting the type of house windows
There are many types of house windows available on the market. You can choose from wooden windows, uPVC ones and aluminium windows. Which are the best?
Wooden windows
Wooden windows offer:
high technical parameters,
elegance,
long-lasting durability (service life > 80 years),
possibility of personalisation,
possibility to use large glazing,
easy repair if damaged or scratches.
When ordering wooden windows you may decide on the colour, pattern, shape and size. What is important is the fact that wooden profiles have very high stiffness, therefore they can be used to produce much larger units than, for example, uPVC profiles.
uPVC windows
uPVC windows offer:
vast availability,
low price,
easy maintenance,
low weight.
The low weight of uPVC windows makes it possible to install them in almost every building, even when the limited load-bearing capacity is the case.
Aluminium windows
Aluminium windows offer:
large selection of colours,
possibility of personalisation in terms of shapes and sizes,
possibility to use glazing with larger surfaces,
easy maintenance,
resistance to weather conditions and durability.
Aluminium windows are less prone to damage or deformation. That makes them very durable. They are also light. Light construction of aluminium windows comes in very useful when you are about to enlarge window openings in an existing building and have to keep the limited load-bearing capacity in mind.
High quality windows from Poland: Meet Fenbro and learn more about our offer
Fenbro offers high quality Polish windows with full guarantee and installation service all over Ireland. Our offer includes different types of windows for modern and traditional homes. Are you planning to buy windows for your new home? Feel free to contact us for more details and the professional service.