Wanting to revamp your home on a budget? It can feel overwhelming when trying to decide on what to replace and what to 'upcycle', particularly when cost is a factor. Likewise, it can be difficult to sift through the masses of home improvement ideas online to pinpoint your perfect project.
Whether you're keen to try your hand at some DIY home improvement projects, or want to keep check on the newest home improvement tips from fellow enthusiasts, check out our six top ideas below:
Create savvy storage
Never underestimate the power of a hallway. Even with the smallest corridors, repurposing IKEA furniture such as the Lack television unit can create a comfy 'mudroom' bench that has lots of integrated storage. You can customise this as you wish using a few basic tools, super glue, a sheet of polyurethane foam, and a chosen fabric to make a compact bench seat with lots of space for shoes underneath. Using the Lack unit, you'll have a narrower piece of furniture that is suitable for a hallway. What's even better is that it's gentle on the wallet and easy to customise, too!
Level up your soft furnishings
Arguably champion of all home improvement ideas is the opportunity to refresh your soft furnishings. This doesn't mean replacing them entirely. For example, it's never been easier to give your sofa a new lease of life, with many foam providers offering a service to replace your old cushion inserts. This can be as simple as removing your old inserts, measuring the length, width and height of the covers, and placing your order online.
But what about beds? If you can't justify the spend on a new mattress but would still like to improve the overall comfort of your existing bed, simply treat yourself to feather-based or memory foam mattress toppers. Home improvement projects need not involve costly new products – it can be the smallest changes that make the biggest impact. For a mattress that's feeling a little hard and lumpy, try a medium density polyurethane foam topper or a feather protector.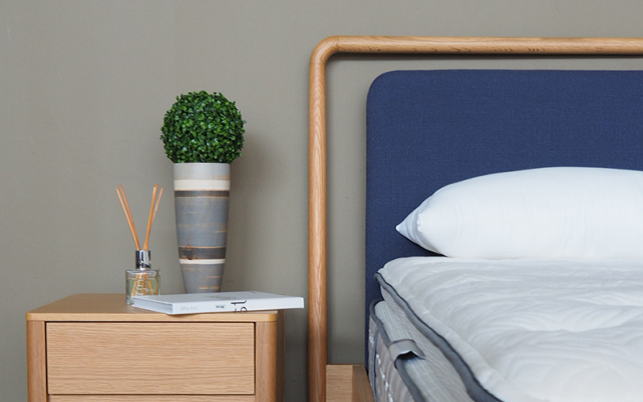 Create a fun space for kids
One of the best home improvement tips given to families is to ensure that your house is both fun and practical! Dedicating a separate part of the house – whether it's a room or a corner of the main living space – is sure to set you in your children's good books. You could separate off a part of your living room with a matted area that clearly designates a space for your kids to play, or instead think about making some custom-made plush toys. Giant games like snakes and ladders can be made from soft materials like foam, and matted areas can be created from fun puzzle-piece foam components that slot together with ease. Alternatively, you can invest in a custom tarpaulin-like sheet for messy play areas if you'd prefer.
If you've got the luxury of a spare room, get creative with the space. Think about painting the room a bold bright colour and consider making your own bean bags or other floor cushions. With masses of video tutorials available online – from soft furnishings, DIY children's toys and more - DIY home improvement has never been easier.
Upgrade your guest sleeping solutions
A home isn't a home without visitors, but that does mean you need to be prepared for any last-minute sleepovers! Many home improvement ideas focus on comfort, and this extends to your guests too. Consider swapping out the plastic air bed for something far more creative and representative of your space – how about creating your own futon bed? Futon beds are incredibly easy to store away yet are far more practical for overnight stays. They're durable, long-lasting, and can be customised to your own specification.
Making your own futon bed is easy. Simply grab your desired measurements, order some high-density foam or memory foam blocks, and choose your upholstery fabric. If you're new to upholstery, YouTube is a fantastic resource for similar DIY home improvement tips, and many have already shared simple instructions on how to put together a custom futon bed.
Revamp your balcony (or patio!)
Don't forget, your home improvement project can go beyond the four walls of your house! Balconies and patios are the perfect places to get creative with an outdoor space, no matter how small. Garden pots and planters are a great DIY activity for those handy at basic woodwork. If your skills are more advanced, old pallets can be used to create custom loveseats adorned with scatter cushions. If you already have outdoor furniture and are looking for a smaller upholstery project, creating your own scatter and floor cushions using custom foam inserts is another great idea.
If your balcony or patio flooring is worn out or is too hard underfoot, you could install EPDM foam panels. Perfect for young children who like to play outside, EPDM foam is a sponge rubber foam that feels similar to soil when walked on. Create a custom pattern on the floor using separate tile pieces, or install an entire sheet across your balcony to ensure a more luxurious feel.
Install a stylish stair runner
A stair runner is a stylish way to cover a staircase and is considered by many to be a dream home improvement project. Both aesthetically pleasing and practical for covering up scuffs and marks, DIY stair runners give character to an often-overlooked part of the home. Sourcing a contractor to install a runner can be expensive, so it's a perfect DIY home improvement task that can be very cost-effective.
The two big costs often involved are carpet and underlay. Instead, people are using flexible, fabric door mats as the central component to their staircase – arguably one of the most creative home improvement tips we've seen! You can calculate the number of doormats needed by measuring the entire staircase (including the flush 'kickstand' panel and flat base panel of each step). With high density foam for the underlay and a simple staple gun, fixing a stair runner in place is straightforward.