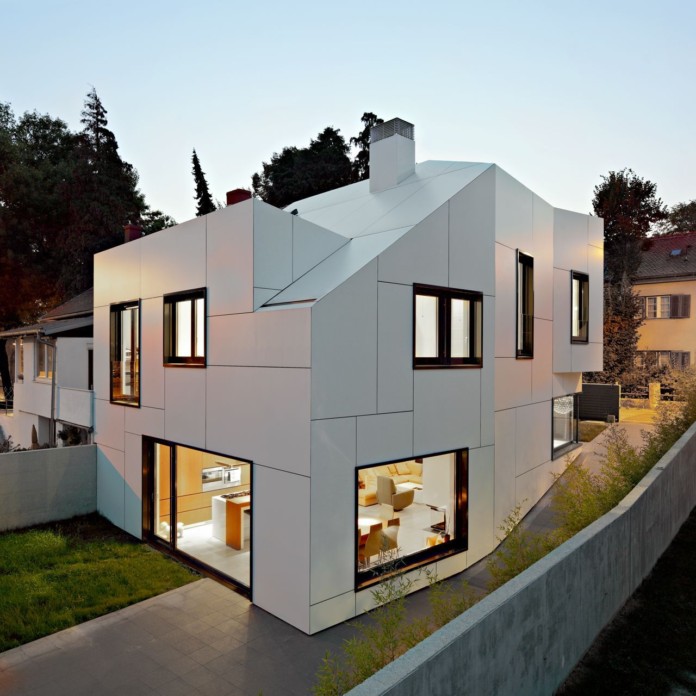 The A + A House located in Zagreb, Croatia is a project completed by DVA Arhitekta in 2012. The interior design which is warm due to the wood accents and neutral colors is completed by the stark white exterior.
Because this is a renovated house, the architects decided to keep the existing building outline despite the fact that the programme is wider.
More space was needed under the roof, so it was used the roof dormer, a widely used element in the neighborhood.
The good use of the plot allows building almost one floor more than was originally set.