Gardening has always been a popular pastime in the UK. In fact, in recent years the number of people interested in gardening has steadily increased. It's not just people tending their gardens to make sure they look better than their neighbors. 
An increasing number of young people are getting into gardening to grow their own produce. It's a rewarding and practical experience.
But, gardening isn't just something you do outside. It's easy to pot plants and bring them inside your home, effectively bringing the outdoors indoors. It's a great way to feel more connected to nature, especially in the darker and colder months.
Having plants inside is therapeutic. It's also beneficial to your health as they can purify the air. Research suggests that plants naturally remove nearly 90% of the toxins in the air. That includes cancer-inducing Volatile Organic Compounds and allergens that increase the likelihood of asthma attacks and other respiratory issues.
Of course, you need to use a reputable supplier, specializing in indoor plants online, to ensure you get high-quality plants that will help you get healthier.
Here are some of the pants you should be looking for:
Devil's Ivy
Devil's Ivy is called this because it's very hard to keep the leaves green. But, it is still healthy and good at purifying the air even if the leaves are pale. It's also a pretty plant that suits shelves or even a hanging arrangement within your home.
Peace Lily
Peace Lilies are surprisingly easy to look after. They need water weekly and an occasional dose of fertilizer. This will help to encourage the white flowers that make this plant look fantastic. 
The peace lily is particularly good at removing carbon monoxide, formaldehyde, and benzene.
Spider Plant
Most people will be familiar with the spider plant. Its pale green and white leaves fall over the side of the pot, tapering to a pot and resembling a spider. The plant is very easy to look after, needing watering just twice a week and it's happy with indirect sunlight. 
It's also very good at removing pollutants from the air.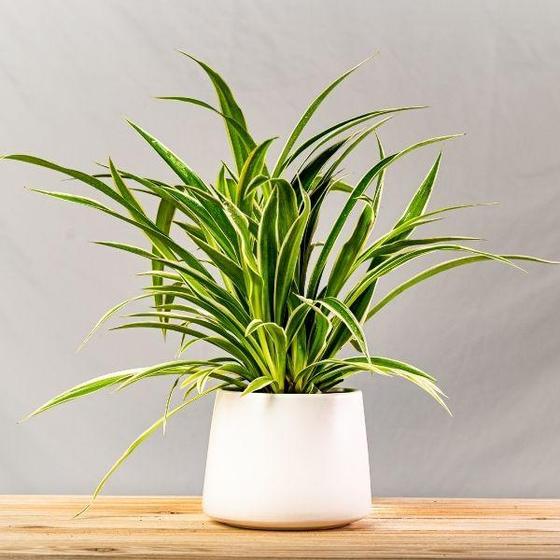 The Rubber Plant
Rubber plants are actually evergreen trees from India. However, you don't need to let them grow into a full-sized tree! They are a delightful green and burgundy and very hardy. You'll find it hard to kill them.
A weekly watering and plenty of bright light will see this plant flourish. It removes xylene, benzene, trichloroethylene, and formaldehyde from the air.
The Boston fern
Ferns are generally very easy to grow and the Boston fern is no exception. It's known to remove xylene and formaldehyde from the air. 
To look after it you'll need to make sure it has plenty of bright light and check its water level every day. It likes moisture but you still need to avoid overwatering it. The best approach is to water it when the top inch of soil is dry and mist the leaves daily.
Most plants will remove toxins from the air, which means you can choose your favorite plant and start improving your health effortlessly.