Florida is undoubtedly one of the most picturesque states in the USA and definitely one of the warmest. Even though it has a reputation as a haven for retired folk, there are some neighborhoods in Florida that feature exquisite, modern and luxurious homes that can take your breath away. One such a home is the one that we're about to present. It was designed by Harwick Homes and impresses with spacious living areas, high-end amenities and an unmistakable Florida charm.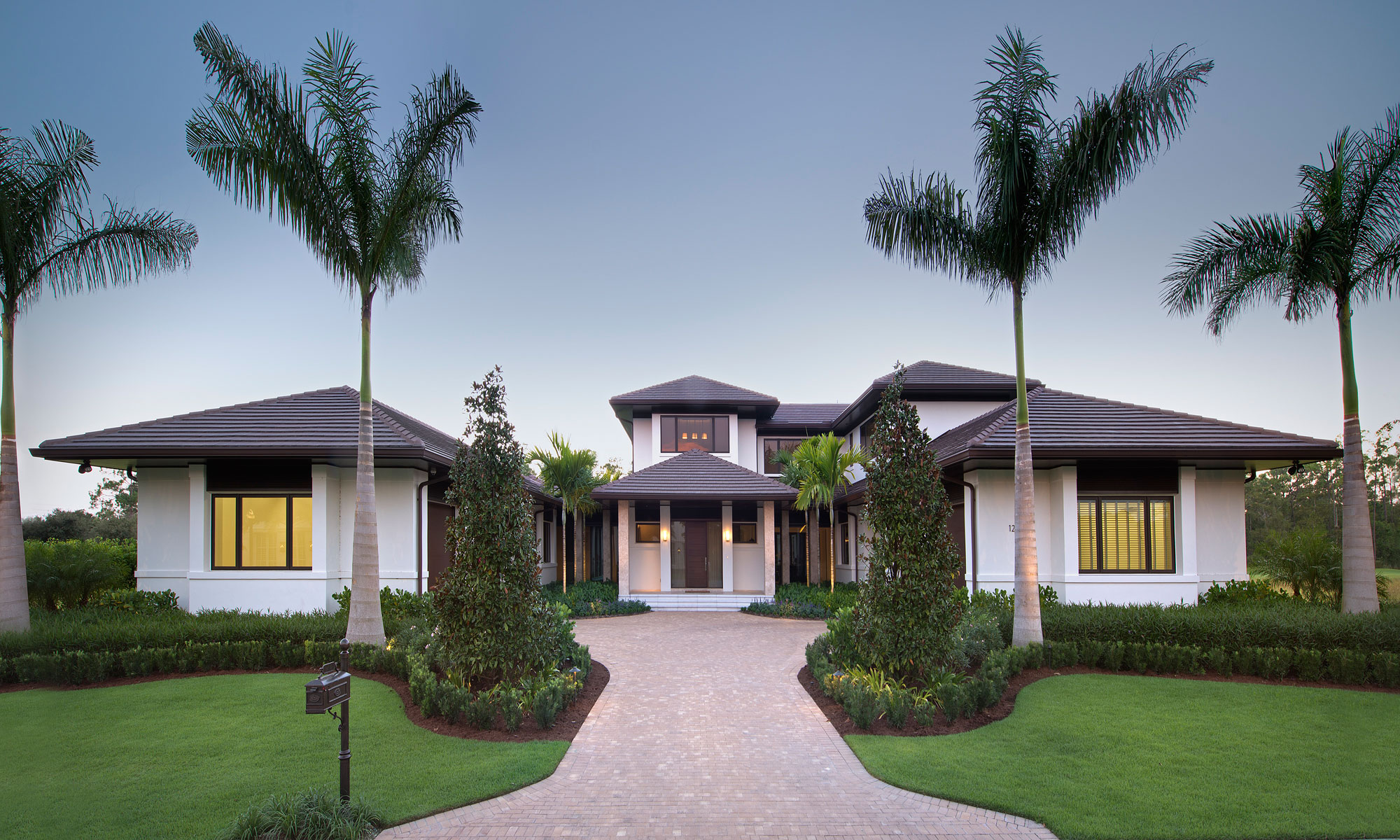 Inside, the owners are able to enjoy a comfortable and welcoming ambiance that was achieved with the help of high quality furnishings, large windows and colorful decorations. The kitchen is equipped with cutting edge appliances and is found close by to a dining table for twelve. The residence flaunts two levels that are linked by an interior staircase.

Outdoors, there are numerous lounging chairs, palm trees and a stunning swimming pool that acts as a centerpiece for the courtyard. The swimming pool boasts deep blue illumination and incorporates a hot tub.