Built in Tel Aviv, one of the most beautiful cities in Israel, this spacious and comfortable residence is the work of Weinstein Vaadia Architects, and flaunts a superb combination of simplicity and luxury. It was finished in 2015 and features 5,920 square feet of living space as well as airy, welcoming living areas that boast a tight connection to the outdoors.

Honoring the unique designs of the first buildings ever created in Tel Aviv, the residence comes with a relatively simple exterior design complemented by warm and inspiring interiors. The social living spaces, including the living room and kitchen open up to the outdoors and can function as covered external areas thus fading the limits between the interior and exterior spaces. Chic and sustainable, the home incorporates nature in its design and represents a fine example of contemporary architecture.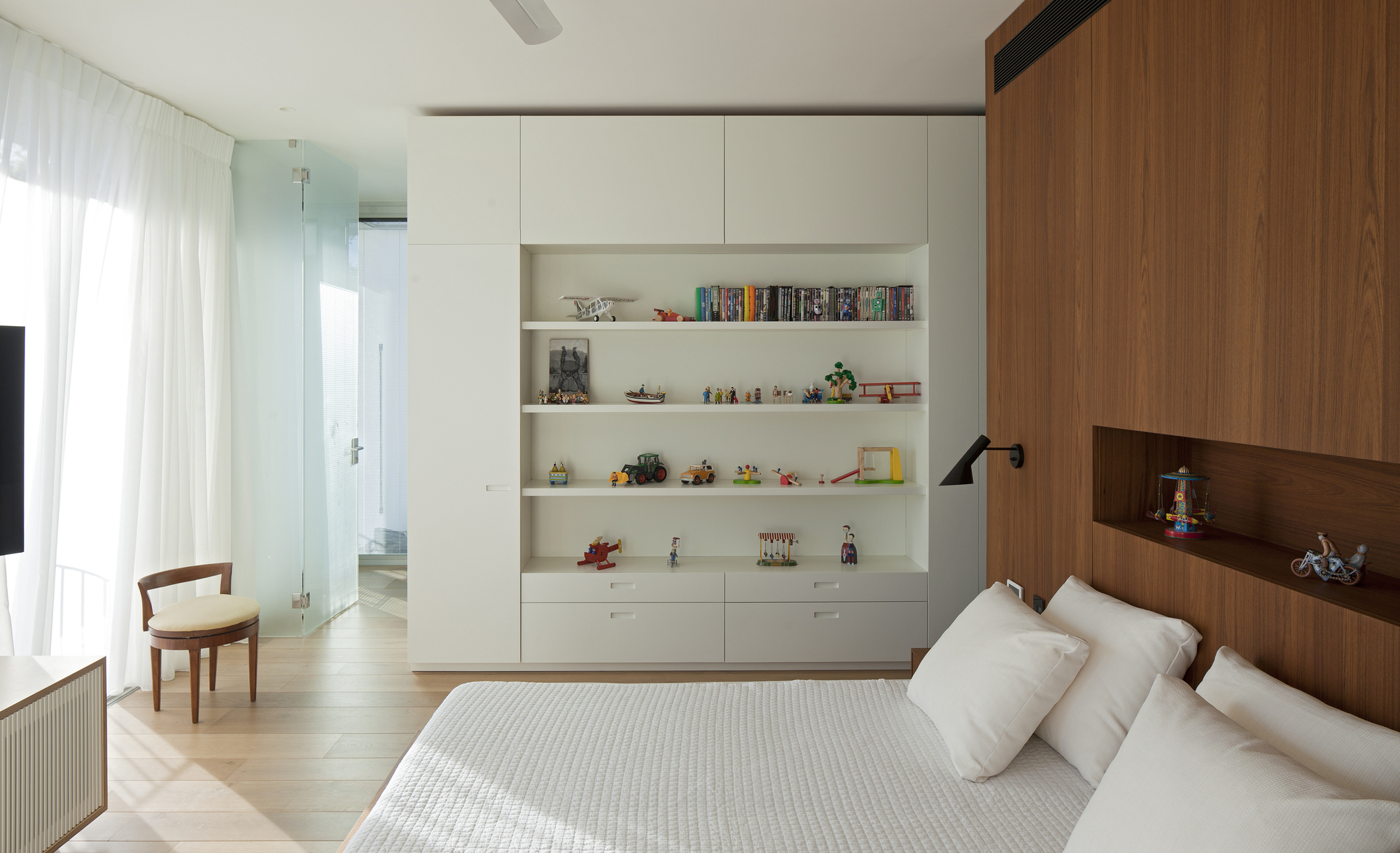 From the architect:
It is a white city that grew from the sands, the orange groves and the oriental villages. A city of blue sky, strong sun, where light and shadow play against white walls and green plants.  It is a city in which the climate enables living both indoors and outdoors most of the year.

The house is a tribute to the modern values that were the milestone of the first buildings of Tel-Aviv. It celebrates the aesthetics of external minimal austerity on the one hand and the vivacious optimistic interior on the other.

It explores the values of the 50′s American case study houses. It is designed in such a way that all main public spaces (living room, kitchen, movement zone) can be open and function as external covered areas, thus blurring the distinction between in and out. It makes the living experience richer and more free.

The house combines modernist aesthetics with sustainable values and creates an architecture which is, at the same time, simple and rich, schematic and elaborate.
Location: Tel Aviv-Yafo, Israel
Architect In Charge: Betty Beskin
Area: 550.0 sqm
Year: 2013
Photographs: Amit Geron