Spacious and luxurious, this modern masterpiece in Greenbank Park, Singapore was finished in 2014 by HYLA Architects and offers 5,597 square feet of space. Its highly original design includes a two-level courtyard that represents the primary highlight of the residence. The courtyard is located at the core of the abode and features a frangipani tree in the middle of a pond at its first level.

The pond itself is encircled by a timber-clad box, while the entire courtyard is surrounded by a double volume living room and a beautiful dining area. The courtyard's second story is located in front of the master bedroom and directly above the dining room. Aside from providing much needed privacy, the courtyard also allows natural light to flow freely throughout the living areas and helps to minimize unwanted noise that originates from a nearby road.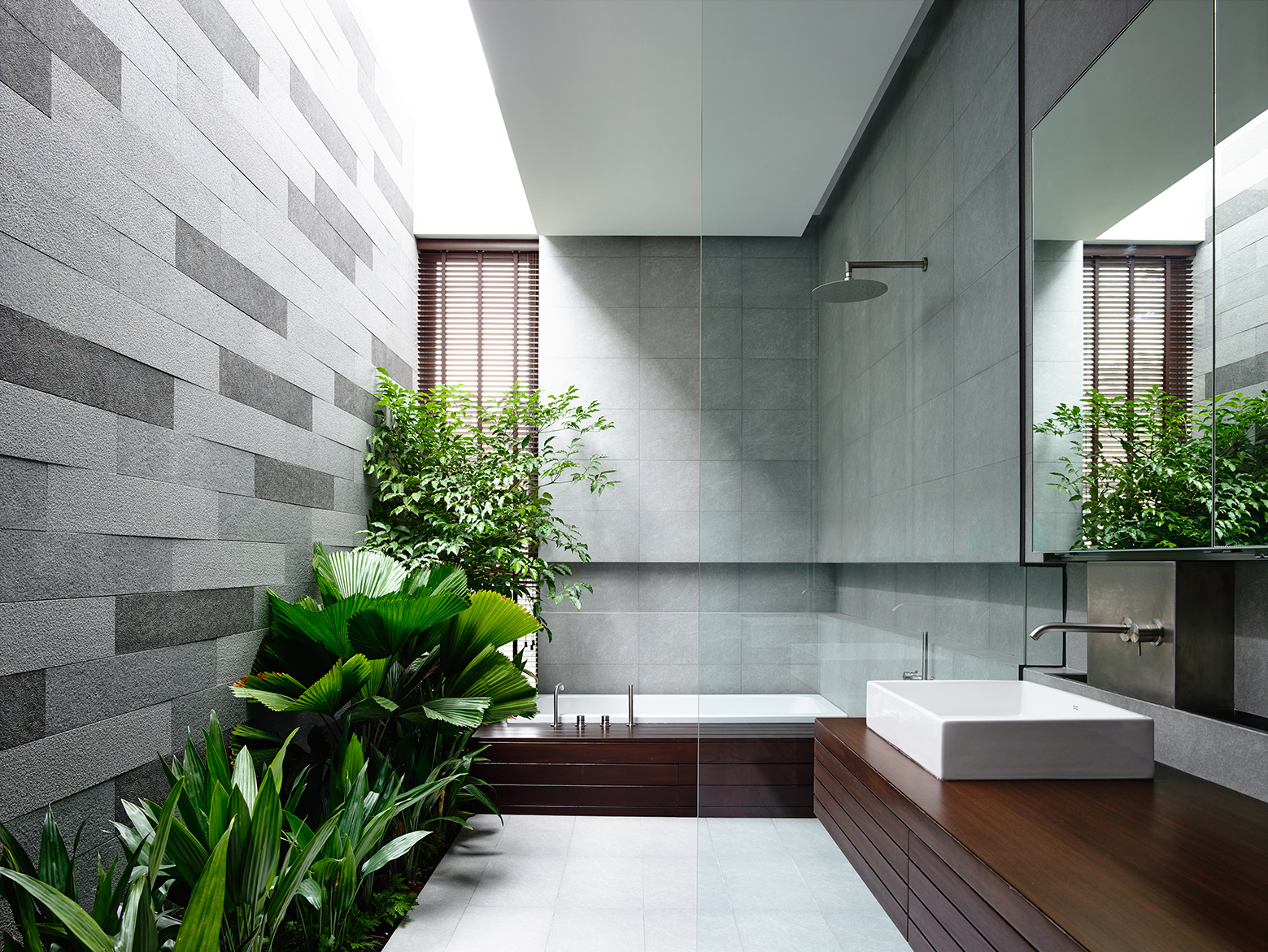 From the architect:
A courtyard on two levels sits in the centre of this semi-detached house. On the first level, a frangipani tree sits in the middle of a pond, framed by a timber clad box. The double volume living room and the dining room wraps around this courtyard.

The second storey level of the courtyard lies over the dining area and in front of the master bedroom. The full height glass facade facing the courtyard is screened by interlocking vertical and horizontal timber members.

The courtyard offers the house a lot of privacy as well as letting in light into the cetnre of the house. It also acts as a buffer against noise from a major road a distance away.
Principal Architect: Mr. Han Loke Kwang
Assistant Architects: Yuzhe, Nicholas Gomes
Area: 520.0 sqm
Year: 2014
Main Contractor: Praxis Contractors Pte Ltd
Structural Engineer: GCE Consulting Engineers
Site Area: 376 m2
Photographs: Derek Swalwell