If you're elderly, know a senior citizen or care for an aging person, you understand sitting and standing becomes an increasingly difficult task. This is how an electric lift chair can assist. 
An electric recliner lift chair and a standard reclining chair are quite similar, apart from some handy extra features you'll see in each design. As you consider growing older at home, it's important to understand lift chairs' function and reasons why elderly people—& their carers—can benefit from them.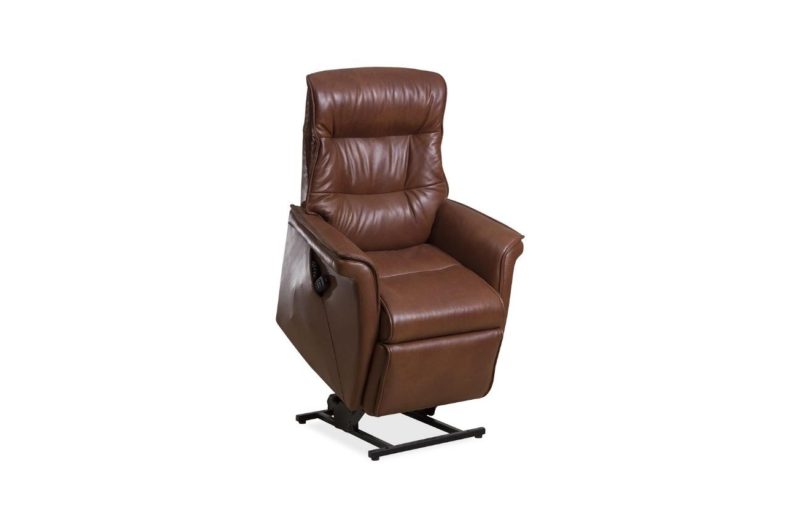 How Does an Electric Lift Chair Work?
An electric lift chair is a medical equipment item. Like a standard reclining chair, it moves from an upright to reclined position simply by pushing a button. 
However, an electric lift chair has a strong built-in lifting system. This helps tilt the chair's back and base forwards, assisting the seated person to their feet. Rather than physically pulling a lever or pressing a switch on the chair's side, the electric lift system is activated via a remote button.
Lift chairs come in various shapes, sizes, styles and fabrics with additional optional features. Whomever uses these lift chairs can benefit from customisation to best suit their needs.
The Benefits of Lift Chairs for The Elderly
1. A carer's second pair of hands
Lift chairs make home carers' jobs easier. An electric lift chair helps a carer focus on other tasks because they don't have to be by a patient's side 24/7. The elderly person adjusts the chair themselves, making them less reliant on a carer each time they want to nap. They simply stay in their chair and alter their position instead of being transferred to their bed.
An elderly carer caring for an aging person is also less likely to be injured when using an electric recliner lift chair, because they physically lift or raise their patient less.
2. Transitioning from Sitting to Standing
Elderly people often find transitioning from sitting to standing challenging, due to either balance or mobility problems. An electric lift chair offers an aging person better support in this action. 
3. Comfortable Sitting and Sleep
Lift chairs offer various positions, so some elderly people prefer sleeping there instead of in their beds. An electric lift chair is especially useful for elderly persons needing to elevate their legs while they sit or sleep. The majority of models can recline flat but also adjust to just the right angle and elevation. This ensures optimal comfort while sitting or sleeping. 
4. Fewer Injury Risks
Lift chairs are designed to adjust to high comfortable positions, specifically to prevent back and muscle strain when sitting down or standing up. An elderly person using such a chair is less likely to fall with this transition assistance. 
5. Independence
The older a person becomes the more he or she relies on others' assistance. An electric lift chair offers the elderly with limited mobility a degree of independence. 
The remote access helps an elderly person adjust and raise the chair to their desired position where they find comfort. They can also lower the chair and be supported as they sit down & stand up.
6. Relief from Arthritis
More than 10 million people in the UK have arthritis or similar joint conditions, showing you just how prevalent it is in modern society. Certain lift chairs offer optional features such as heat and massage. A therapeutic advantage of using an electric lift chair is provided relief for stiff and sore joints. Any elderly person suffering from arthritis, back pain or other related ailments can use heat and message therapy from the comfort of their electric lift chair.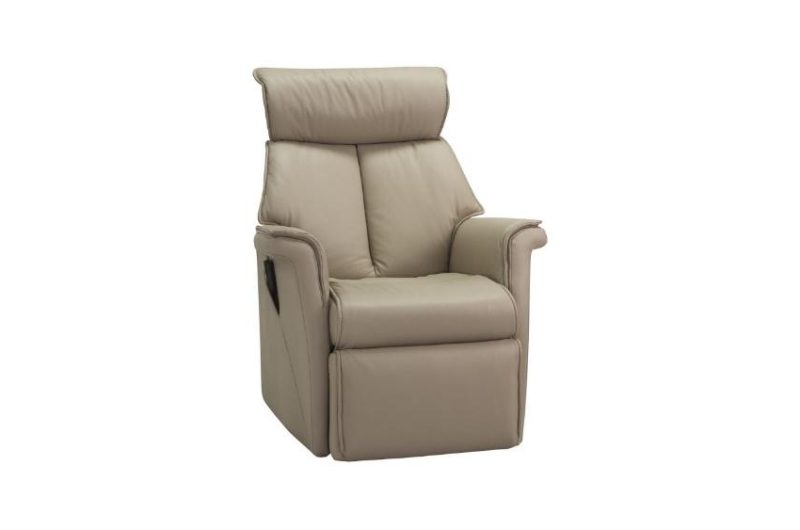 7. Surgery Recovery
The elderly recovering from arm, knee, hip replacement and shoulder surgery can all use lift chairs. Any aging person with limited movement in their arms, shoulders or other joints for extended periods can find the most comfortable position and sleeping angle for their recovery period.
8. Rest, Reading and Relaxation
An electric recliner lift chair provides comfortable leisure. An elderly person can enjoy knitting, reading, crossword puzzles, watching TV and talking on the telephone from their lift chairs. 
What to Consider When Purchasing an Electric Lift Chair
Before buying an electric recliner lift chair, remember the following factors:
Reason for Use
If an elderly person will eat or drink in their electric lift chair, opt for a fabric that's easy to clean such as leather or vinyl. If sleep is the main reason for use, pick the most comfortable chair. Some lift chairs even come with compatible mattresses.
Weight
Each electric lift chair has a maximum weight capacity. Consider the weight of the elderly person using it, in addition to any furry friends.
Available Space
The available space in the living area determines the size of the electric lift chair that will be practical. Some are larger, while others fit compactly against a wall and these factors determine which will suit your scenario.
Duration of Use
If the elderly person will be sitting in the electric lift chair for long periods of time, three-position lift chairs are excellent. For shorter, more limited use, a two position electric recliner lift chair is perfectly sufficient.
Conclusion
An electric lift chair can really transform an elderly person's care, movement overall comfort. It's a fantastic investment for peace of mind and to easily transition into this next life stage.