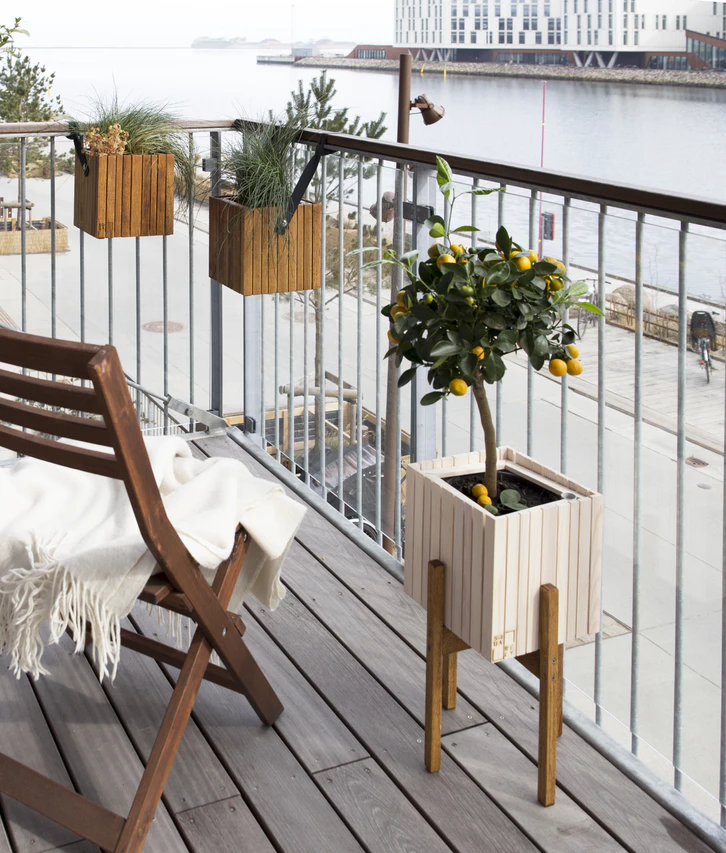 Everytime the weather is desirable, lots of people love to spend time outdoors. This is particularly true during the summer season. If you don't have that space, no need to worry! You can have a balcony that lets you enjoy the outdoor experience. Even with small space, you can have big designs for your balcony!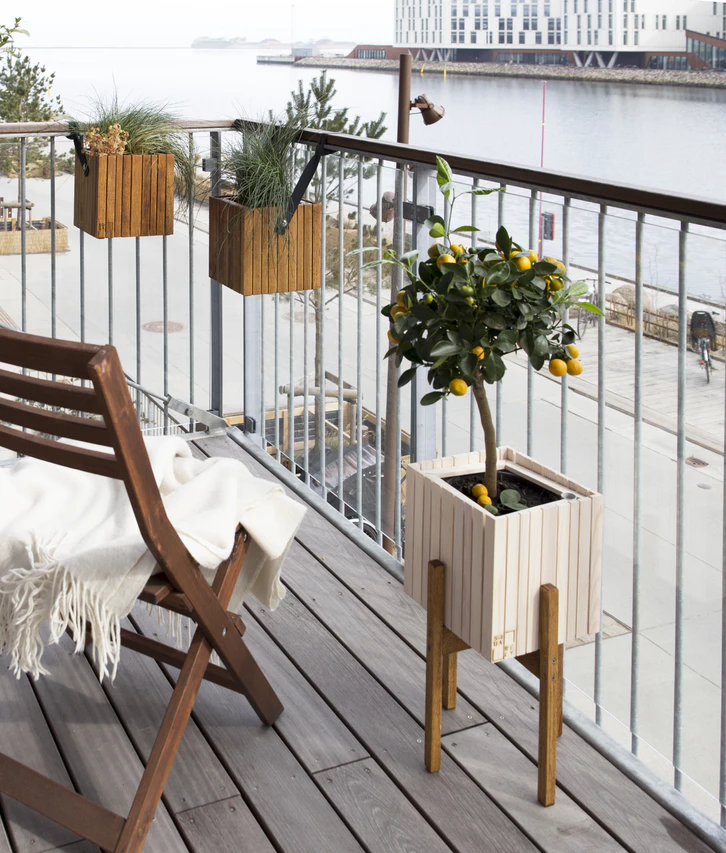 Stage 1: Balcony Railings
Balcony railings are essential mainly for safety purposes. However, you still need to make it appealing. You can choose from an array of designs depending on the material you're going to use.
White Post Railing
If your house is near the beach, you'd want to go with white post railings. The main material used is PVC, which is similarly styled with wood railings. PVC is also a sturdy material, so you can be assured that it can withstand beach weather.
Glass Railing
If you want to go modern, you can install glass walls for your railings. If you're thinking about them being easily breakable, they're not. Glass is a sturdy material that could last really long. Most glass walls are secured with stainless steel glass spigots, so you might want to consider that too. They provide further protection both for your railings and the people on your balcony.
Metal Railing
Metal railings are common if you opt to have a spiral staircase. They are ideal if you want to have a traditional and elegant feel for your balcony. They're also great if you are feeling the industrial and classic theme.
Stage 2: Stairs
For outdoor balconies, stairs are always ideal. This is because it lets people use them instead of going inside the house. Some homeowners prefer that guests stay on the outdoors. If you have small space, it's highly recommended that you get spiral stairs. For the materials, it's best to go with those made with investment casting as they are easy to form. They're durable and their simplicity makes them ideal for a variety of designs or themes.
Stage 3: Flooring
To make your balcony stand out, you also need to consider the design of your flooring. Aside from choosing the theme, you also need to consider the material you're going to use. The most common and strongest materials are concrete and wood.
Concrete
The highlight of concrete is it's a really strong material and you can shape it to however you want it. If the space is an issue, concrete is a good choice. You can go with spiral stairs, which doesn't take too much space.
It's also affordable, which is really helpful as renovations could get pretty expensive. However, if you are also concerned with the aesthetics, then concrete is not that good. It has a dull color and painting it won't make that much of a difference.
Wood
Wood is another durable material ideal for flooring. It's not as affordable as concrete, but it's more flexible. It goes with several themes, particularly if you're going with contemporary and rustic.
Stage 4: Decors
Treat your balcony as an empty canvass that you can freely decorate however you please. Like how you design your home's interior, the design you choose must go well with the purpose of your balcony. Also, you need to consider the size and make sure that everything doesn't seem cramped.
Stage 5: Frondescence
Adding greens to your balcony is the most effective way to add life and color to your balcony. Depending on your balcony's theme, your plants can serve different functions. If you're close to your neighbors, you can use your plants and flowers for some privacy.
Stage 6: Shades
Even though the goal is to get the most from the outdoors, it's still important to have some shades. During summer, it could get too hot that it's already uncomfortable and harmful. Having the perfect shade that goes well with your design is the perfect solution. You can use curtains that don't only protect you from the sun, but also from rain as well.
If you want something more flexible, you could go with retractable covers. You can simply adjust them to the shading of your liking. You can either go partially and fully covered depending on the weather.
Stage 7: Lighting
Lighting is useful if you want to spend time on your balcony during night time. Like the other elements, you also need to consider the aesthetic purposes of your lighting. There are different kinds of lights, which gives you the assurance that there's always lighting that will go well with your balcony's theme. Some of these include lanterns, LED lights, hanging lights, candles, etc.
Conclusion
Regardless how big or small the space may be, designing and renovating will demand a lot of your time, money, and energy. It's best that you do everything right to avoid problems as much as possible. By following this guide, you'll be able to plan and design your balcony in the most efficient manner!