Built using high quality materials such as wood, stone and marble, the Barrancas House was designed by EZEQUIELFARCA arquitectura y diseño and is located in Mexico City, Mexico. It is spacious and inviting, as it boasts 7,750 square feet of living space as well as a plethora of amenities and facilities that sustain and comfortable lifestyle. Highlights include a wine cellar, a home theater, a state-of-the-art gymnasium, a garden, a swimming pool and two terraces.

Floor-to-ceiling windows bring natural light within the living areas and make sure that the owners are able to feast their eyes on exceptional views of the outdoors without having to step foot outside. Highly versatile and sometimes unpredictable, the Barrancas House flaunts hidden doors, movable screen walls, bay windows and custom-made furniture. Needless to say, navigating through its hallways is never a boring affair.

When it comes to sustainability, the architects made sure to implement green walls and a green roof as well as a water saving system and a solar energy system.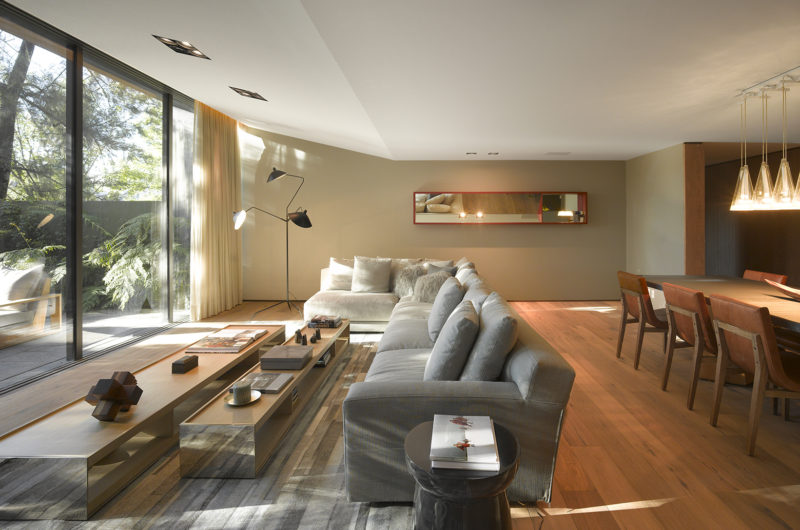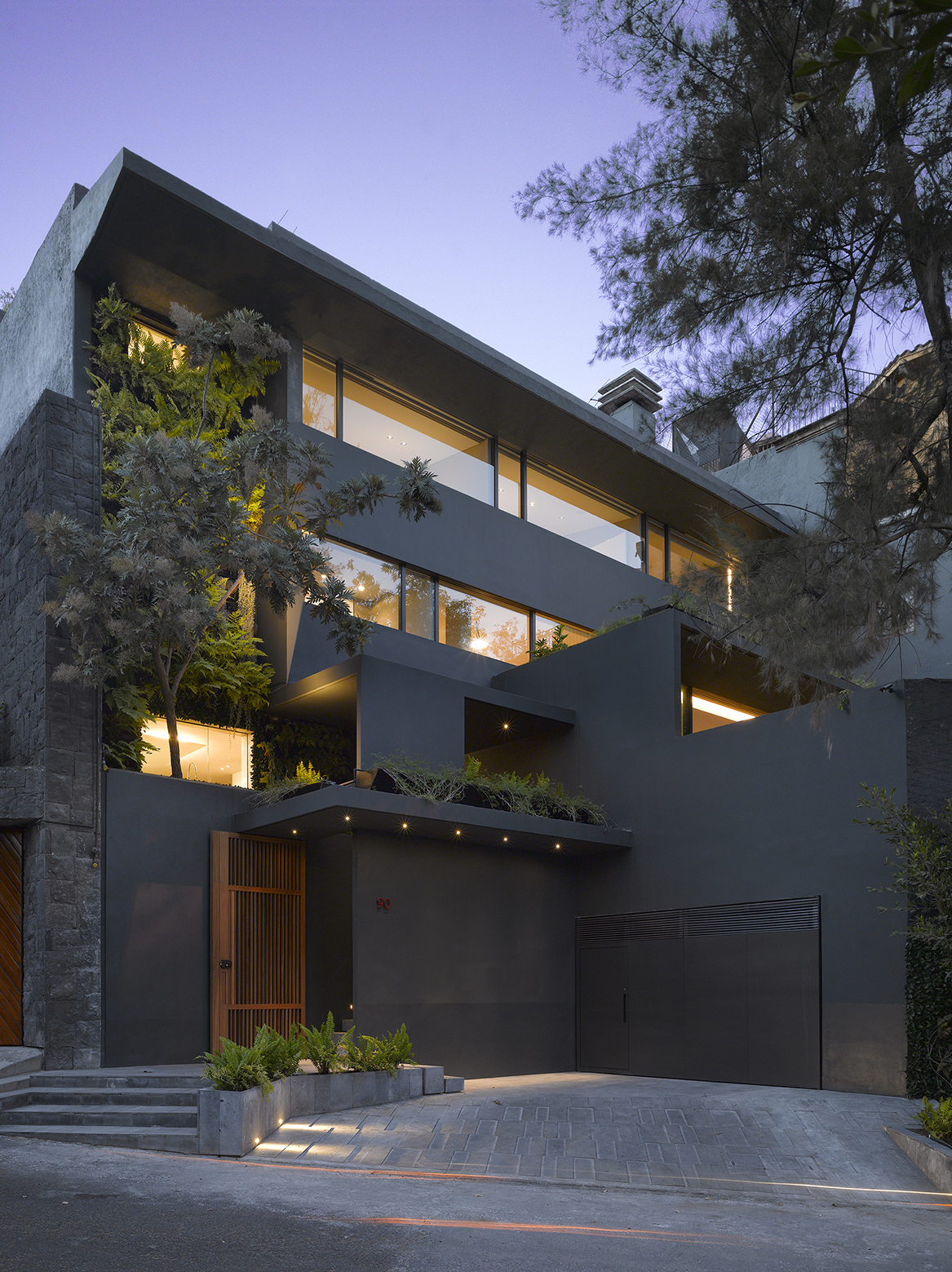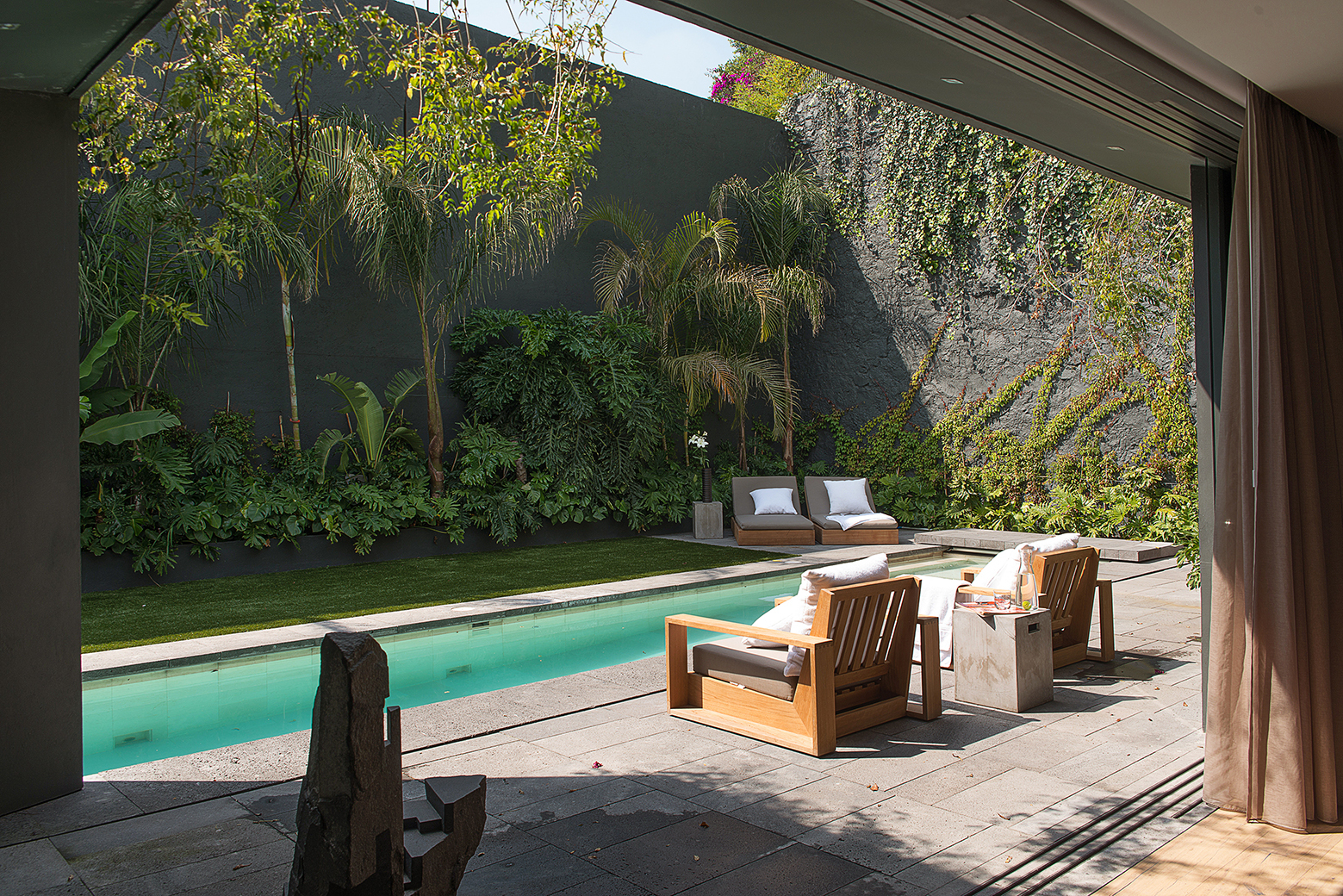 From the architect:
The Barrancas House is the result of the restoration of a house built in the seventies in Mexico City, which didn´t have any attract at first but had great spatial potential. It became a challenge for our office to create a home focusing on incredible attention to detail, modernity and discovery of the different spaces and levels to generate expectation and surprise.

We took advantage of the location of the house that has views towards the woods so we installed floor to ceiling windows so that natural elements from the exterior such as natural light, views to the woods become part of the interior without compromising the comfort and intimacy of the inhabitants.

The amenities for the family to enjoy inside the privacy of their home include a home theater, a wine cellar, a gym, 2 terraces, a pool, garden and green areas.

Discovering the house through the hallways, leads to multifunctional impredictible spaces achieved through movable screen walls , hidden doors, bay windows that open entirely, furniture designed especially for each space, automatic lightening system, for each need of the inhabitants.

The landscape was designed with plants that adjust to the local clima, with green roof and green walls, it also has a solar energy system and a automatized water saving system.

The materials used include marble, stone, wood, together with neutral tones as dark green or chocolate that give an earthy feeling that will integrate the interior with the exterior and create the sensation of unlimited space.
Design Team: Ezequiel Farca, Cristina Grappin, Fernanda de la Mora.
Area: 720.0 sqm
Year: 2014
Photographs: Roland Halbe, Jaime Navarro