The Deronda Residence was sketched out by a firm named Space International, and it can be found in Los Angeles, California, in Hollywood Hills to be precise. Its design includes 2 primary rectangular volumes that boast a combination of crisp white walls and wooden elements. The social living areas were placed at the ridge of the site so that they may be in close proximity to the outdoor terraces. Furthermore, due to its elevated positioning, the abode offers exceptional views of Los Angeles that can be admired by the owners and their guests.

The private living arrangements such as the bathrooms and bedrooms are housed within a special cantilevered bar. There is an atmosphere of warmth and comfort throughout the Deronda Residence, an atmosphere created with the help of high quality wooden finishes and furniture pieces complemented by lovely décor elements and high-end amenities. The dining area features a wooden dining table that flaunts enough seating for 8, and it can be found in close proximity to the living room.

Outside, the inhabitants of this lavish abode are able to feast their eyes on the gorgeous panoramas of LA while enjoying a refreshing soak in the infinity swimming pool.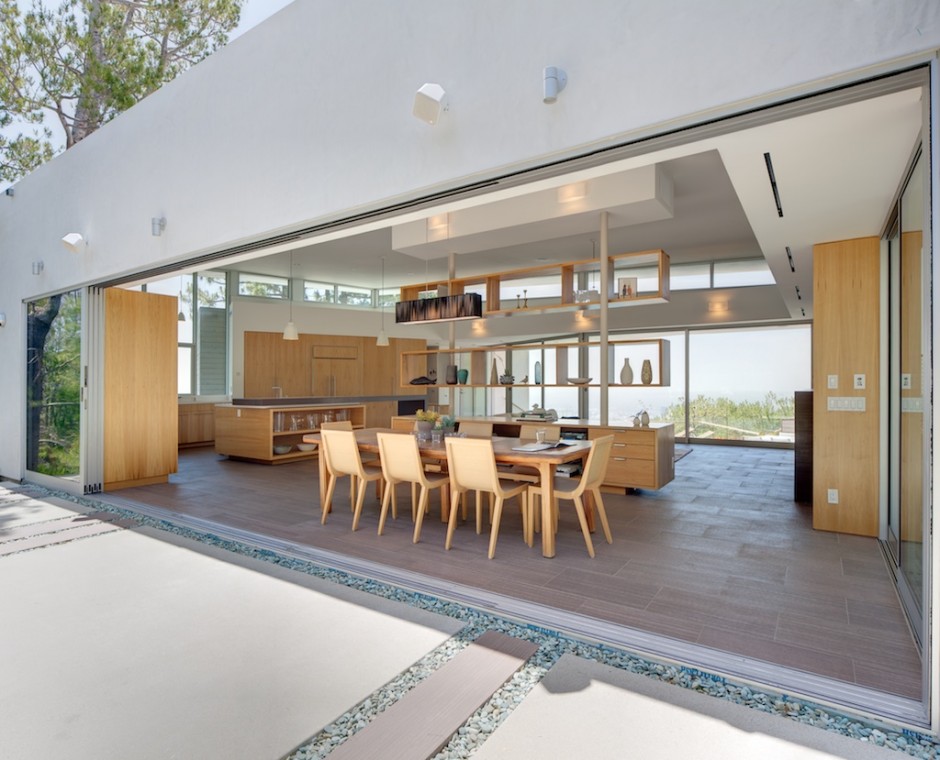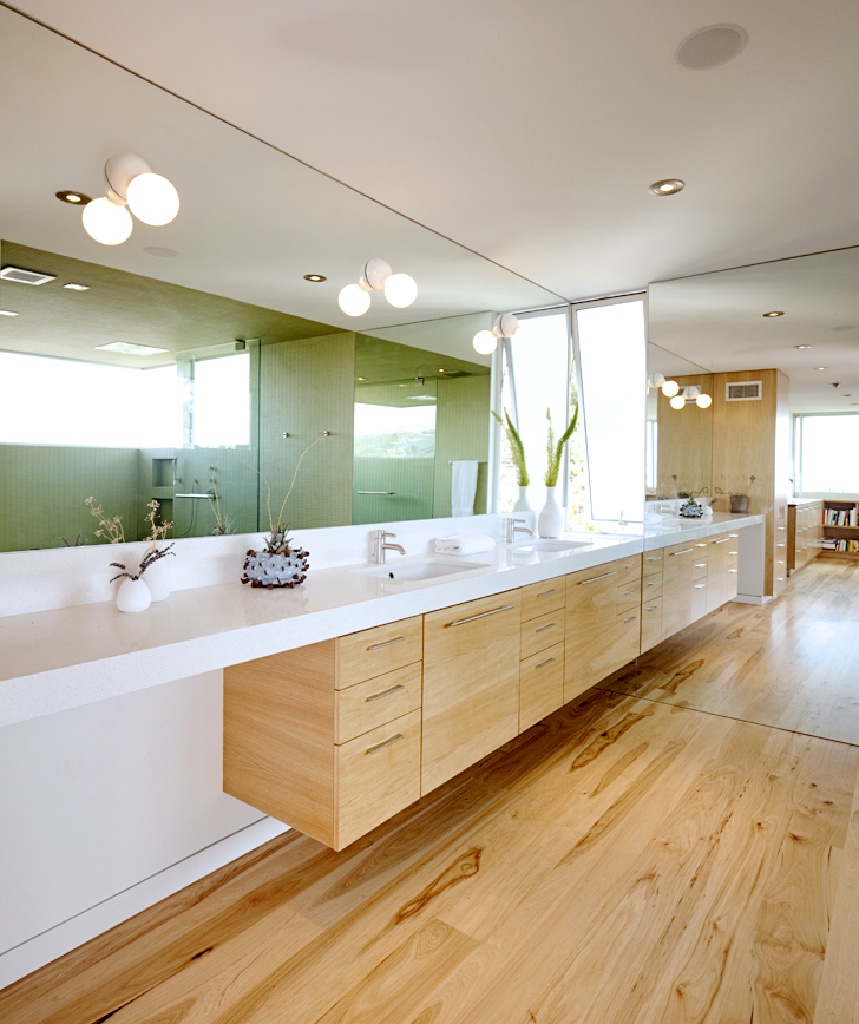 From the architect:
This custom residence lies near the apex of Beachwood Canyon, in the Hollywood Hills just under the shadow of the Hollywood sign. Utilizing the existing footprint of a previous home, this new residence is comprised of two main rectangular volumes which are shifted off-axis from each another to accentuate the difference in program which lies within. The more public "living" areas of the house are situated on the ridge of the site, so as to take advantage of flanking outdoor spaces which are designed as extensions of the living dining, and kitchen areas. Large expanses of sliding glass panels connect these spaces to the adjacent terraces and views beyond, inverting the interiority into an open, covered outdoor room.

The more private sleeping and bathing areas are situated in an enclosed cantilevered bar, which hovers over the hillside and is nestled amidst the tall pine trees located at the perimeter of the property. A white plaster shell demarcates the spatial hierarchy of the house, operating as a supporting floorplate for the private volume, then folding upward to serve as clerestory roof plane over the more public spaces. This undulating skin enhances and mitigates the varying degrees of enclosure and exposure to the picturesque surroundings and skyline views which encircle the property.