Located on a 10-acre lot in Evergreen, Jefferson County, Colorado, this stunning eco-friendly residence was completed in 2008 by Entasis Group. It is a contemporary home with four bedrooms and five bathrooms. It offers 6,983 square feet of space spread over two-stories.
Currently listed at $,2.888 million, the Meacham Residence (this is its name) was designed by brothers Brian and Aaron Ojala of Entasis Group. It is set in the foothills west of Denver, and its architecture and position takes full advantage of the lovely views around it. The house is also cleverly set to capture plenty of sunlight even in the winter. Evergreen trees offer shade during the summer and contribute to the natural beauty of the lot.
Many details were custom made for the mansion, and built on site. These include the doors, the windows, the metal work, the bathroom cabinetry, the counter tops, the outdoor bridge, and more. To keep the house as nature-friendly as possible, the architects used reclaimed timber throughout and gave it a photovoltaic adaptable roof design.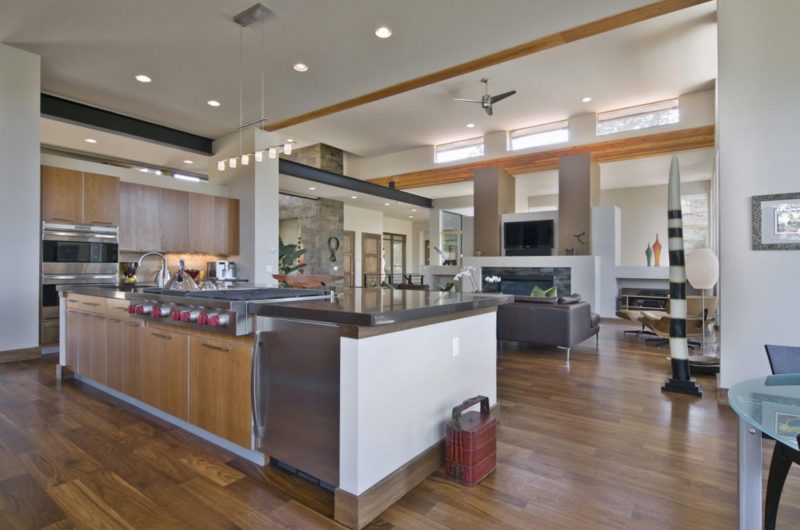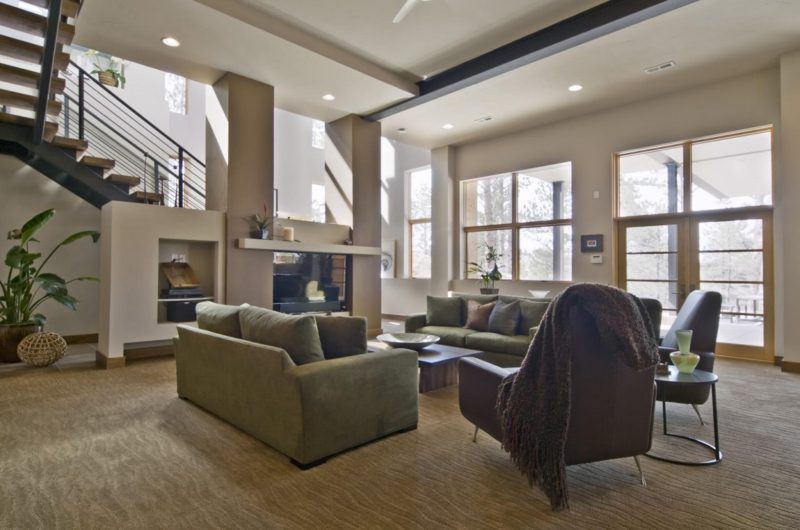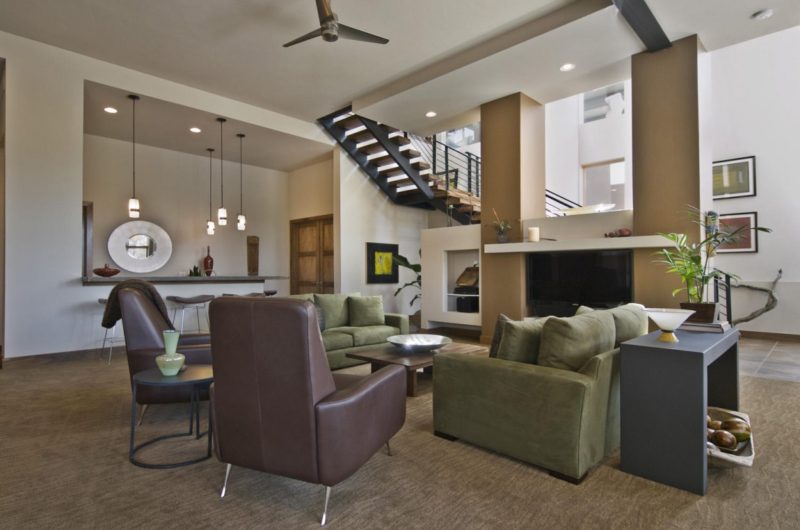 Photos by:  Teri Fotheringham