As most people know, it is not easy to rent a place in Brooklyn because of the fast-paced market and steep rentals. Apartments are generally tiny and old, and most tenants feel like they are at the mercy of everything their landlord tells them. However, when considering rooms for rent in Brooklyn, NYC, tenants are protected by a number of benefits and it will help to know exactly what their rights are.
[caption id="attachment_98800" align="aligncenter" width="725"]
brooklyn house[/caption]
What are tenants' rights?
The human rights law in NYC does not stand for anyone renting a home to be discriminated based on gender, religion, age, sexual identity or income. Renters who have disabilities are also protected by the law and should have easy access to their homes.
According to the Department of Housing Preservation and Development's ABC's of housing, tenants must reside in a safe and well-maintained building that is free from leaks and dangerous conditions.
The following is a list of things that the renter is entitled to:
Heating – While you don't necessarily have to be snug and warm, you can expect to at least be comfortable and landlords are expected to turn up thermostats. Tenants must also have access to hot and cold running water.

Pests – The onus is on the landlord to ensure that apartments are kept clean and free of rodents and pests. On complaint of any such issues, the landlord is expected to take the necessary measures to treat the condition. Landlords are given 30 days to ensure this happens.

Repairs – If something needs repairs in the apartment, landlords are expected to fix the issue in a timely fashion. Anything that can have a possible effect on your health should not be tolerated.

Mold – This should be attended to immediately as it was recently discovered that mold can be dangerous to a person's well-being. The landlord is not only expected to fix the problem and remove all mold but also treat the cause of the mold.

Lead paint – Lead paint can affect your kidneys and causes delays in children. Lead paint must be searched out and removed.

Crime protection – A certain degree of safety measures must be implemented to ensure tenants safety such as installing properly working doors and gates that lock on their own. If majority of the occupants have agreed on an intercom, then the landlord must install one.

Window guards – If children under 10 will be residing in the apartment, the landlord is expected to install window guards. The tenant must inform the landlord prior to moving in so that he is given ample time to install them.
[caption id="attachment_98801" align="aligncenter" width="685"]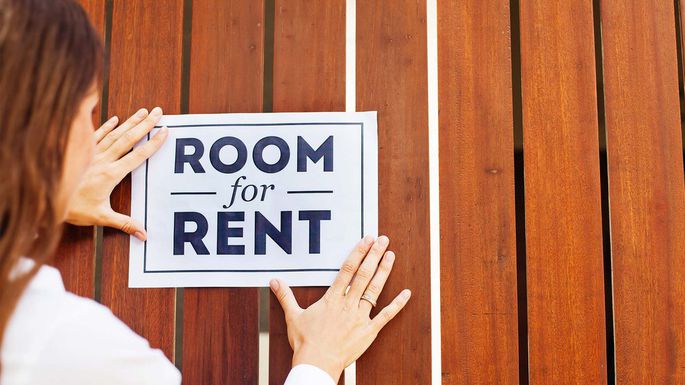 room for rent[/caption]
Privacy
Once you have signed a lease for an apartment, you should be afforded privacy and no other person/s should infringe on this. Provided the tenant honours the agreement he signed, the landlord should allow him privacy in his home.
Protection from harassment by the landlord
Many people may not be aware of this, but they are protected from being harassed unduly by their landlords. The landlord is not allowed to forcefully remove tenants from their dwelling and cannot serve eviction notices or threaten tenants.
[caption id="attachment_98804" align="aligncenter" width="800"]
NYC[/caption]
Before finding an apartment in Brooklyn, ensure that you are acquainted with the laws that protect you.