Designed with utmost attention to detail by Shaun Lockyer Architects, the Terraced House can be found in Brisbane, Australia and represents an ideal home for a loving family.  This residence includes a generous amount of high-end conveniences and features a plethora of comfortable living arrangements complemented by tasteful decors.
One of the most distinguishable elements of the Terraced House comes in the form of an elevated courtyard that was placed in close proximity to a renovated post-war cottage. The materials that were used in the construction process involve a combination of timber, concrete and blockwork.
The home boasts large windows, which means that it is often flooded by natural light. However, the fortunate residents of the Terraced House are also able to enjoy the warm rays of the sun outside on the lawn or by the beautiful swimming pool. We invite you to admire this exceptional abode by browsing through the image gallery that we attached below.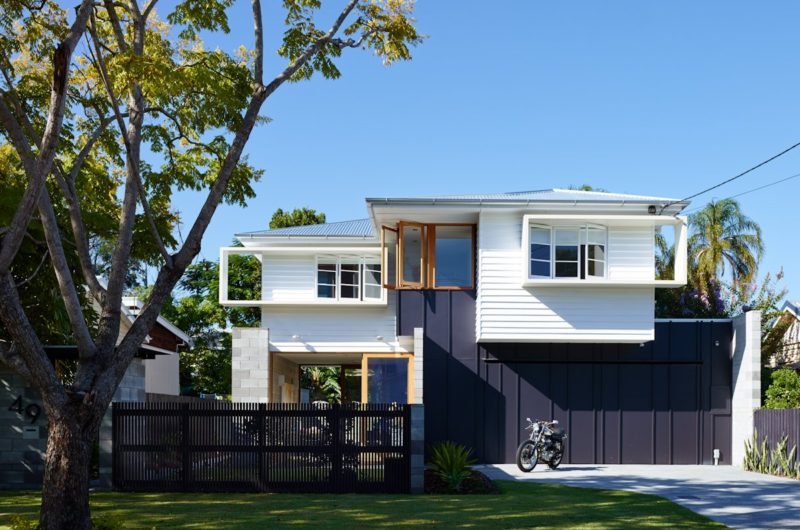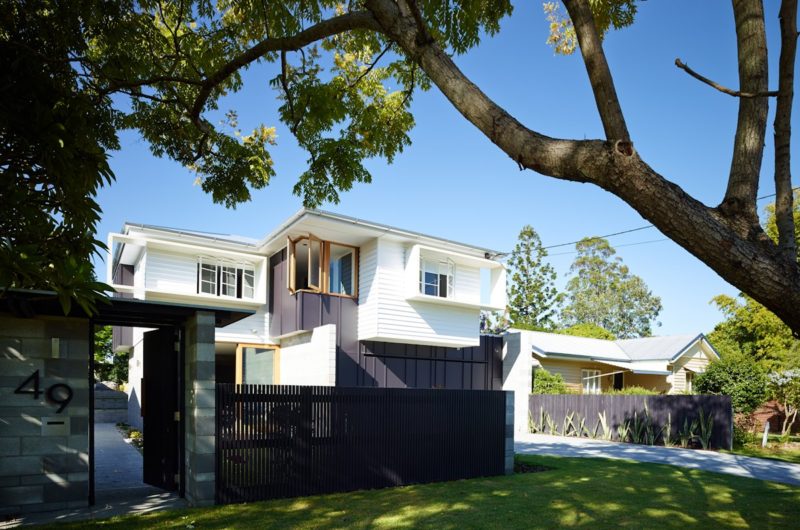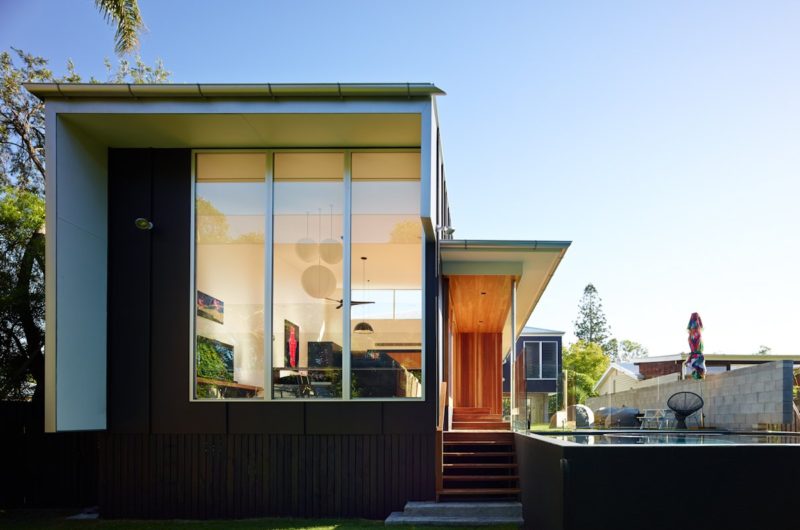 Photos by Scott Burrows
From the Shaun Lockyer Architects:
Our key design philosophies concerned with light, functionality and the creation of atmospheric living spaces lay the foundation for a beautiful family home which aims to facilitate a happy family life.

The Terraced House explores the idea of an articulated landscape creating an elevated courtyard to the side of a recalibrated post-war cottage. The house expresses a tactile palette of materials including blockwork, concrete and timber as a juxtaposition to the original cottage.