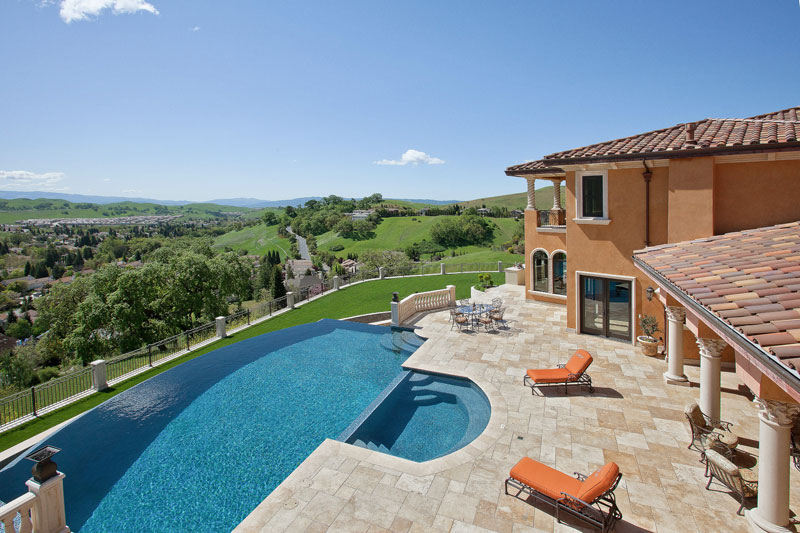 Villa Bellisima is a unique Italian-inspired villa located under the southwestern slopes of Mt. Diablo in the exclusivist gated Blackhawk Country Club. It was completed in 2011 and is rated as being the second largest home in Blackhawk and the fifth largest home in Costa Country Club.
This home is a true symbol of luxury, featuring the finest decorative elements. Among all the amenities, it includes a Habersham-designed kitchen and an adjacent 3,000-bottle temperature-controlled wine cellar.
This incredible experience continues with the library, the piano bar, the games room, the poolside and the multi-level 20 seat home theater.
Next, there's a formal dining room with its own bar, situated next to the gourmet kitchen, which can accommodate up to 16 guests.
This home features also six luxury bedroom suites, each being uniquely designed with double mahogany doors and sitting area, gas fireplace, walk-in closet, ensuite bath and covered veranda with beautiful travertine stone flooring.
This amazing property is estimated at $13,500,000!