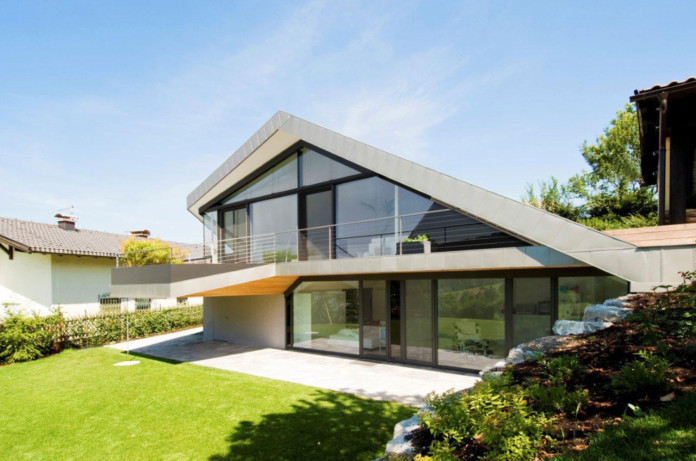 When designing and constructing a modern home, architects need to pay attention to a plethora of important details, including shapes, materials, textures and perhaps the most important one of all: the owner's desires. Villa H is an extraordinary project sketched out by Smartvoll Architekten ZT KG, and it can be found in Hallwang, Salzburg, Austria.
Boasting a sleek, clean, modern appearance, this luxurious abode offers exquisite living conditions for the owners and their esteemed guests. Apart from the multitude of high-end amenities and facilities found throughout, the home was also built to benefit from as much natural light as possible, while fluent room transitions and clever contrasts help give off a sense of warmth and comfort. Furthermore, even though its exterior design can be considered somewhat futuristic, the Villa H blends seamlessly with its surrounding areas, since it flaunts anorganic shapes and only a few colors.
Another important design characteristic is the saddle roof, which also acts as a carport. There is also a staircase behind the house that leads to an older abode, thus ensuring a constant connection between old and new.