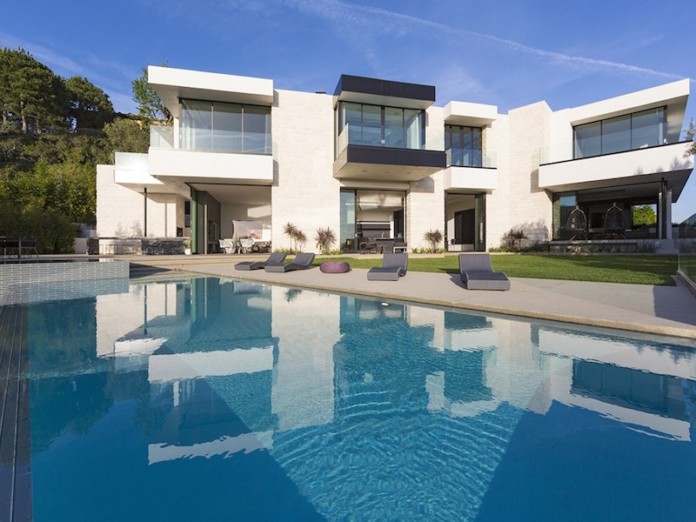 As with many other homes that can be found in Oriole Way in Los Angeles, this exquisite Contemporary Architectural residence oozes sophistication and elegance. The owner of this fabulous place is named Sean Sassounian, and he worked closely with experts from a design company called In-Ex in order to ensure that the interior of his new abode would be nothing short of perfect.
That's not to say that the exterior of the villa is anything less than splendid, mind you, but the main highlights can definitely be found inside. Since money was not an issue, the owner decided to equip the main living and private areas with furnishing pieces created by reputable brands such as Classicon, Arco, Glas Italia and Matteo Grassi. The exceptional lighting arrangements were ensured by Foscarni, while the outdoor furnishings bear the marks of Kettal, Roda and Paola Lenti. The art pieces that tastefully adorn the main living areas are sourced from the Michael Kohn Gallery ­ and are signed by numerous talented local artists.
The Miele appliances in the kitchen are complemented by a sublime marble island that gives off a sense of elegance and fine taste. The master bedroom with its lavish master bathroom is definitely quite a sight to behold as well, more so since it was orientated towards the west in order to benefit from the magnificent views of the sunset. The price for such a wonderful home is no less than $38 million, but given its lavishness and spaciousness, we tend to agree that it is quite justified.