Designed with great attention to detail by Elodie Nourrigat & Jacques Brion Architects, the Individual House is located in Montferrier-sur-Lez, France, and it was completed in 2013. It boasts a contemporary exterior design as well as a welcoming, well-lit interior that contains 1,829 square feet of living space.

The residence was built amidst pine trees, on a steep plot that ensures impressive views of the forest. The layout features three distinct bodies that are interconnected and ensure exceptional, private living conditions for the inhabitants and their guests. Each body flaunts large bay windows that have wooden shutters. The shutters help filter sunlight while ensuring that the rooms still benefit from enough natural light during the day.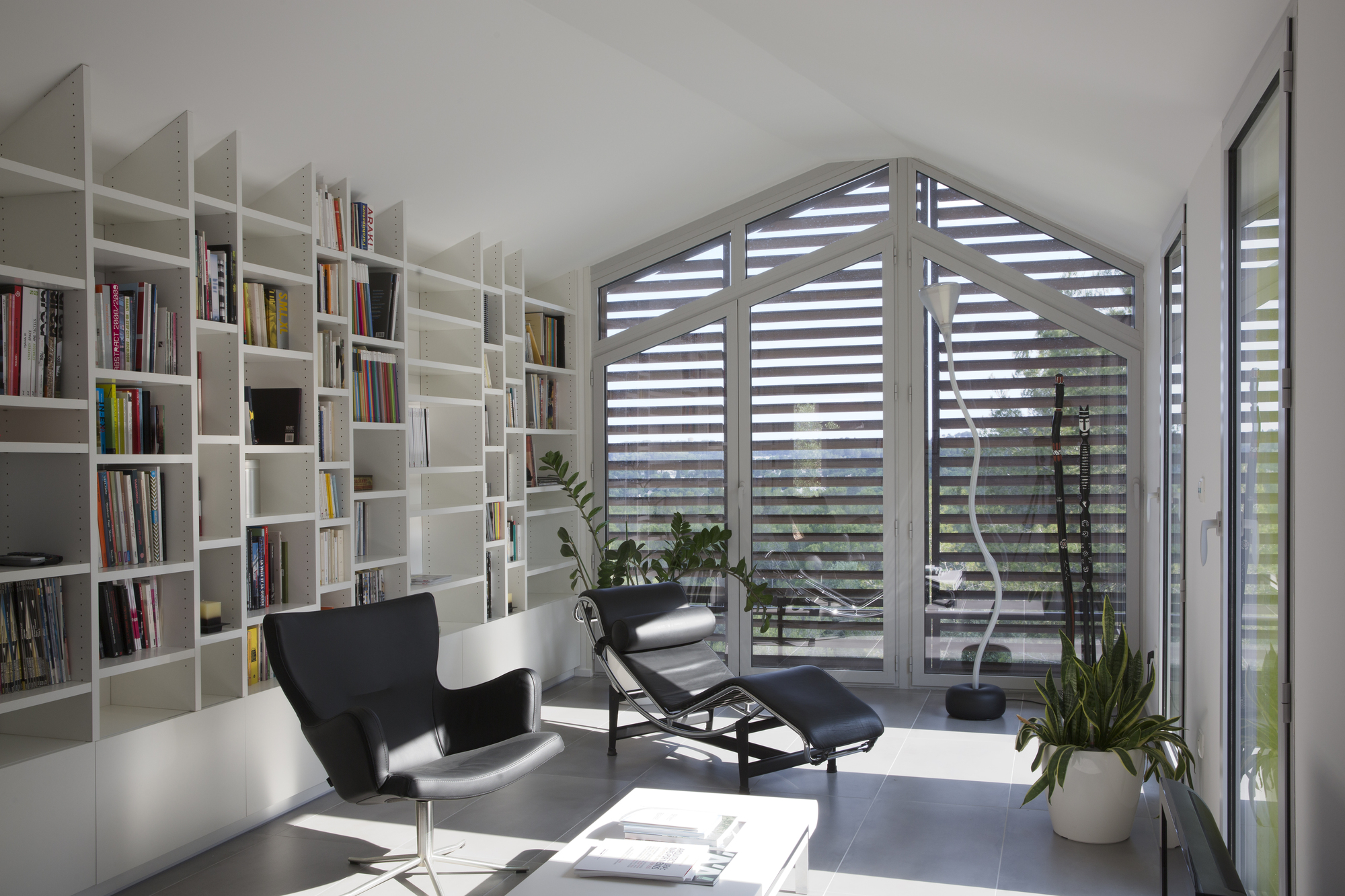 Highlights include modern furnishings, high-end amenities as well as lovely décors featuring potted natural plants.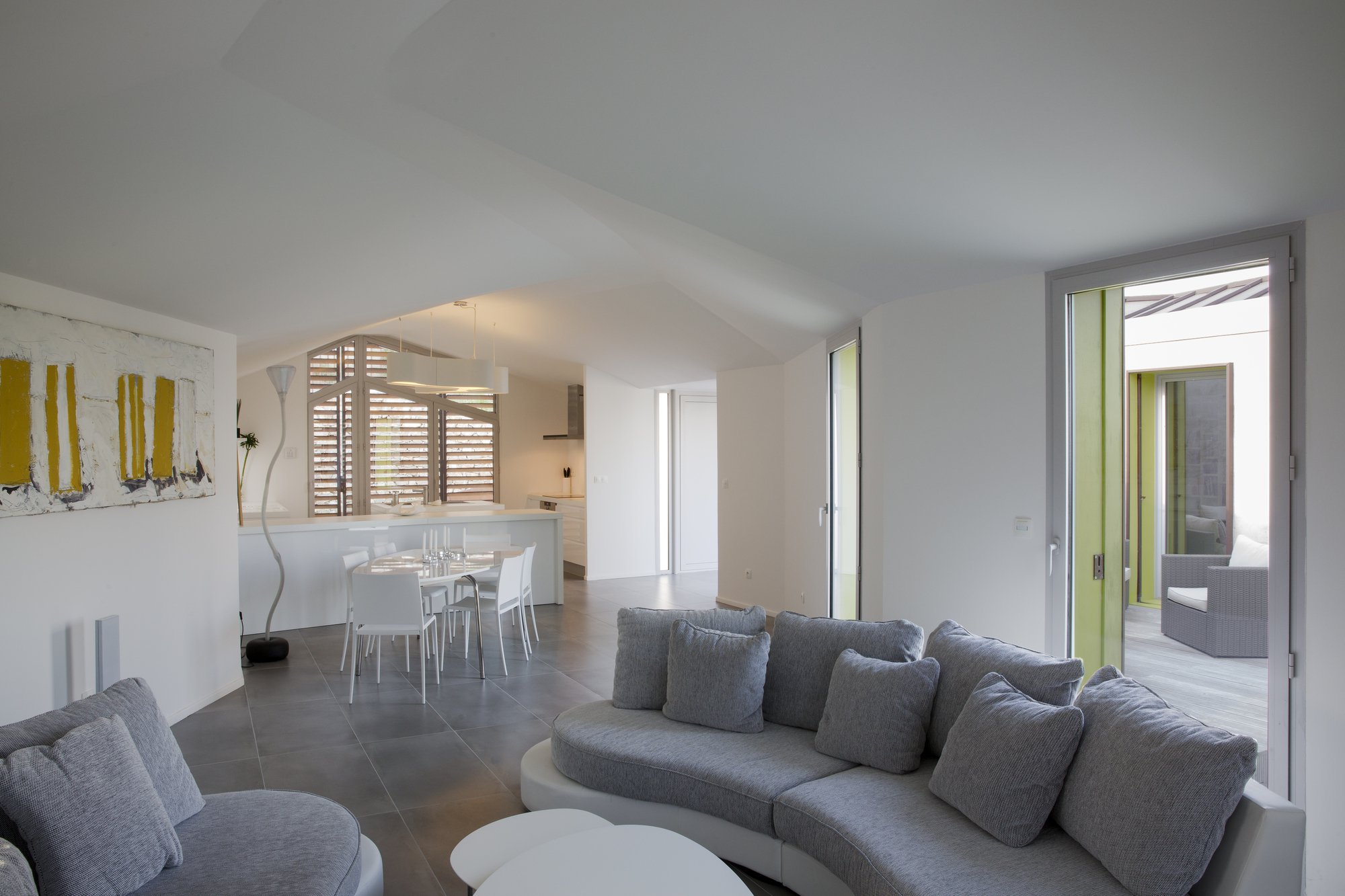 From the architect:
Situated in a pine forest on a plot with a steep, the first job was the creation of an enabling environment for the establishment of a home. The slope is both the first constraint and the major asset of the place to embrace an open landscape on the horizon. Two axes marked two choices in the site making : Firstly, the accompaniment of the slope, in order to work on the establishment of regular level. Like terraces in the landscape, a journey consisted by Corten steel sheets is created to accompany the arrival at home while building the landscape discovery. Then, the choice of the sequence was made.

Rather than revealing the entire surrounding landscape, the choice is made to develop, in the house, a scenario that consists several stories where each sequence present a new discovery. Three built undulating bodies take place in the slope and stretch as slender overhanging the landscape. Interconnected by a simple entity, new spaces are made possible by the establishment of protected terraces and outdoor spaces.

To enjoy the view without creating overheating effect, a specific work setting thickness of the ends is made. So at each end of the rolling bodies expansion of the facade is made, constitute and protected by large sun breezes that can be opened fully with a rotation system : Wider in South to ensure that sun protection,  the thickness  in the North provide a visual filter protecting the privacy of the place. The materiality of the stone creating an imbalance in the door overhang, combined with large bay windows protected by wooden sun breezes offer a simple writing stating the spatial quality and value of a specified environment.
Area: 170.0 sqm
Year: 2013
Photographs: Photoarchitecture