To many homeowners, lighting is often an afterthought. Ask any interior design expert, however, and they'll tell you that lighting is a vital component in creating a cohesive and livable space. But for homeowners without design experience, this can seem easier said than done. If you're wondering where to begin when it comes to selecting fixtures for a new room in your home, these five tips can help you live better through beautiful lighting.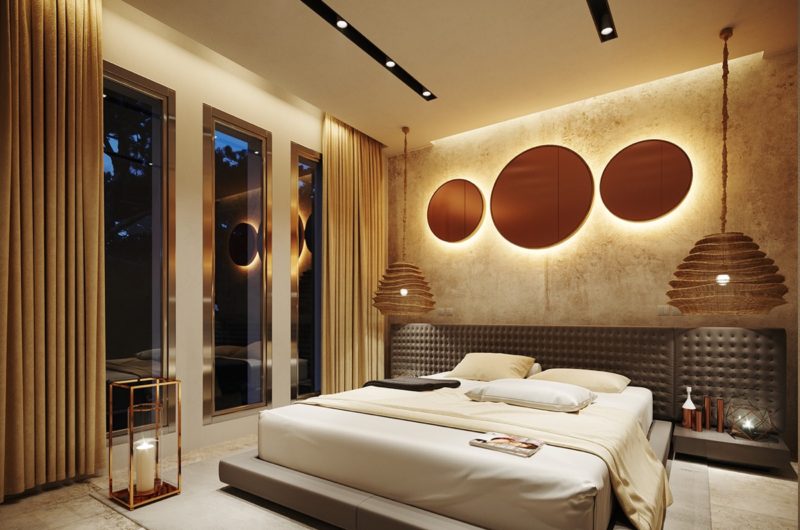 1. The Room Leads the Way
Before you even start looking at light fixtures and lamps, it's vital to consider how you'll be using the room. Kitchens, dining rooms, offices, bedrooms, and other spaces all call for different types of lighting. Ask yourself the following questions:
Who will use the space?
How do I want the room to feel?
What will the space be used for?
Your answers should directly inform your lighting needs and consequent plan.
2. Layered Lighting Is a Must
Many homeowners assume that one source of light in a room is sufficient. However, neglecting to utilize all forms of lighting (accent, task, and ambient), can hurt your room's functionality and ambience. Specifically, interior designers caution against overdoing it with overhead lights. Workstead principal Robert Highsmith told The New York Times, "Over the years, we've found that one of the biggest mistakes is made with overhead lighting. Often it can be excessive, generating spots and unwanted shadows."
Hence, the importance of creating a lighting plan that uses a mix of overhead, accent, and task lighting. A layered approach allows you to accommodate a variety of needs at once, without having to constantly manipulate your lighting setup. For example, while an eye-catching ceiling fixture may provide light to see by while also creating a focal point in the room, bringing in other types of lighting can do everything from creating ambience to highlighting art pieces.
3. Don't Forget the Corners
When we think about illuminating a room, overhead lighting may first come to mind, followed by task and accent lighting, such as wall sconces and table lamps. However, interior designers are quick to underscore the value of other types of well-placed lighting fixtures.
Black Lacquer Design founder and chief executive Caitlin Murray told The New York Times, "When you have an empty and awkward corner, one trick of the trade is to transform that space with an oversized floor lamp. Look for a lamp that is complementary in finish and material to the surrounding space, and an otherwise lost corner instantly becomes an intentional, polished part of the overall room design."
4. The Design Is in the Details
Good interior lighting is about more than function; it's also about form. This means thinking about every detail, right down to the bulb type, shade placement, and seam orientation. Interior designer Paloma Contreras suggests taking time to manipulate shades so that they sit well with their seams hidden. Displaying a forward-facing seam is a surefire way to disrupt your lighting design.
However, you shouldn't stop there – Contreras also encourages homeowners to consider the way shades will look when in use. Shade clips, for example, may create unsightly shadows while the fixture is illuminated. To combat this, she suggests using "frosted or soft-white bulbs to eliminate the shadows and hot spots."
Bulb type also matters. "I'm all about the LEDs now. Our home is illuminated by warm-colored LED bulbs, and they look like traditional incandescent. Plus, they're made for all fixtures, including recessed cans, table lamps, and sconces," Contreras continues. She also recommends using 2,700 to 3,000-kelvin bulbs for the warmest and most welcoming light.
5. Advice Is Out There
Let's face it: With so many things to think about, interior décor and lighting can be overwhelming to the average person. The good news? From books and blogs to designers and decorators, there are plenty of resources out there just waiting to be discovered. Furthermore, many leading lighting stores also have experienced staff on hand who can provide guidance and answer any questions you may have while designing a lighting plan for your room. In many cases, high-end lighting stores will offer one-on-one consultations to help you identify your needs and devise a plan that delivers in terms of both form and function.
One last thing to keep in mind about lighting a new room in your home? All lighting is not created equal. While the cost of high-end fixtures may seem steep, it's important to remember that excellent interior lighting is ultimately an investment not just in how your room looks, but also in how it feels. Perhaps there are no finer words of advice than those of The New York Times's Kate Murphy. "Let there be light, but let's make sure it's good light," she proposes.