The Ocean Park House is a modernly designed residence that was completed in 2012 by the skilled architects at Campos Leckie Studio.  The abode can be found in South Surrey, Surrey, BC, Canada, and it offers 3,200 square feet of living space. The residents of this comfortable abode are able to spend most of their indoor time on the ground floor, which includes a series of splendid living areas organized conveniently around a tranquil Japanese garden.
This garden creates a connection between the main entry area and the rear back courtyard that features its own swimming pool and fitness room. The kitchen as well as the primary living room are both linked to the courtyard and to the garden respectively, which means that whether they choose to relax, socialize or savor a delicious dinner, the owners would always be able to enjoy a direct connection to the outdoors.
The upper level of the abode acts as a guesthouse of sorts and was designed to shelter the lower living areas from direct sun heat during the warm season while permitting a few rays to naturally illuminate the main living areas at lower angles during the cold months.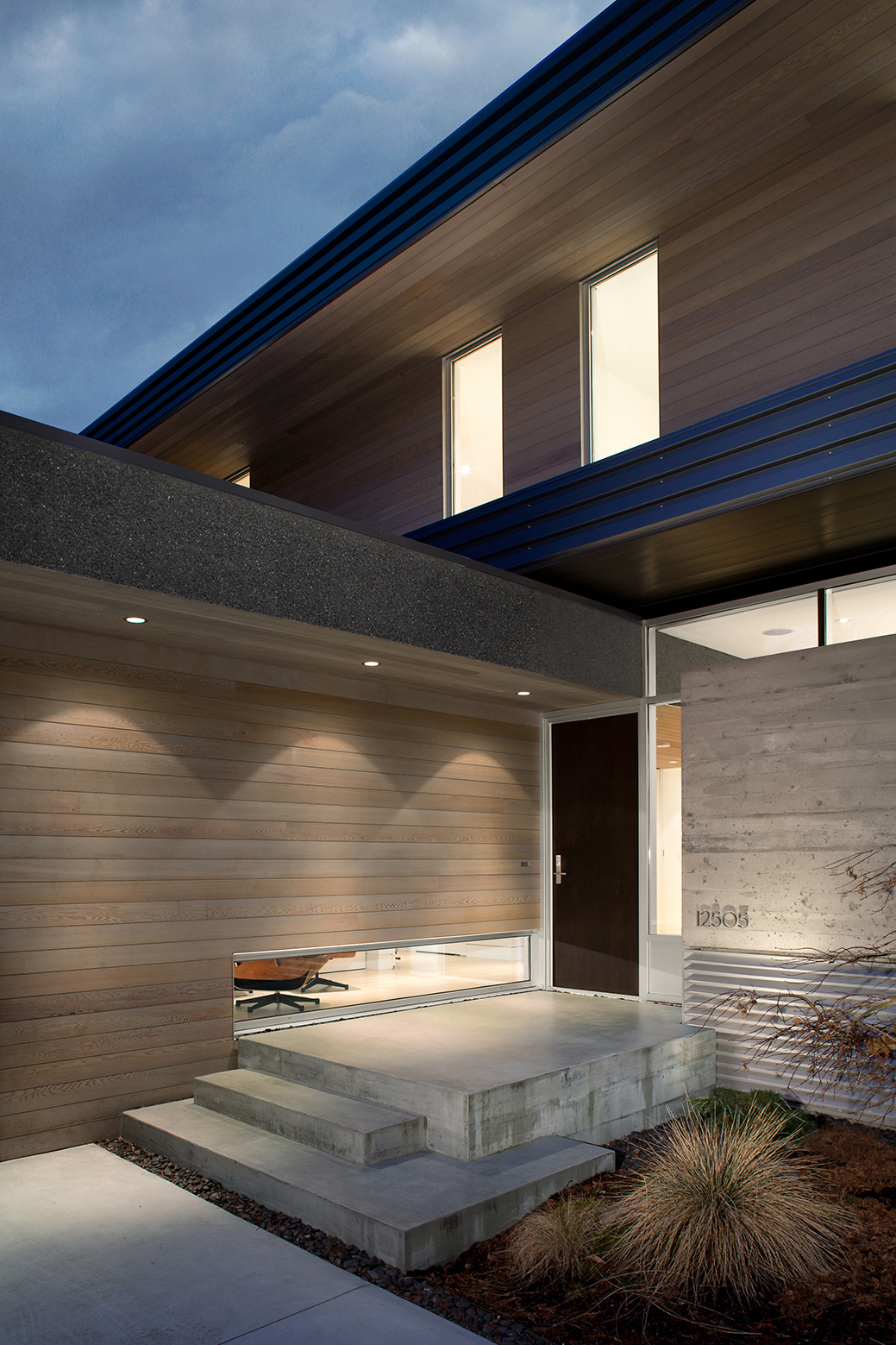 Photos by Ema Peter