Zeidler Residence was designed by Ehrlich Architects and was built in Aptos, California, USA for an elderly couple with grown children. It flaunts two primary structures that are linked by a central courtyard, and it benefits from staggering panoramas of the Pacific Ocean due to its positioning at an elevated location.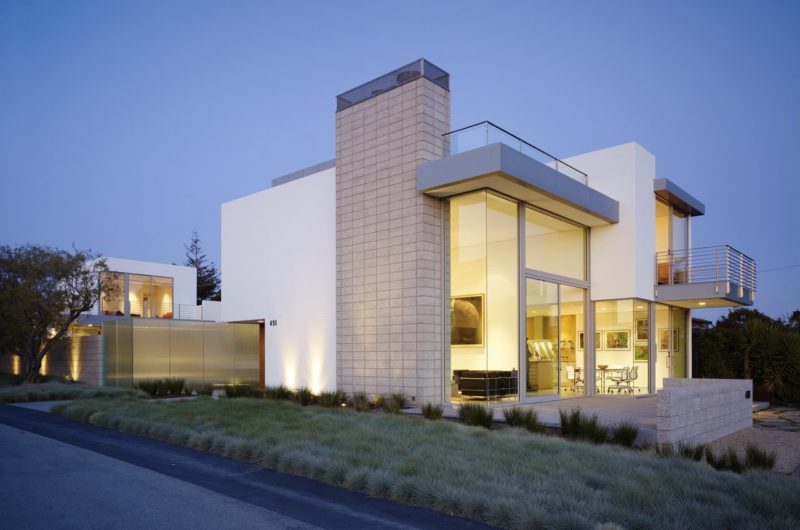 The residence boasts two-and-a-half stories and includes a double-height living room with full-height glass doors that blur the boundaries between the indoors and outdoors. The entertainment areas are contained within a full-sized roof deck found at the end of the staircase tower. Much to the delight of the owner, the front yard features a petanque court.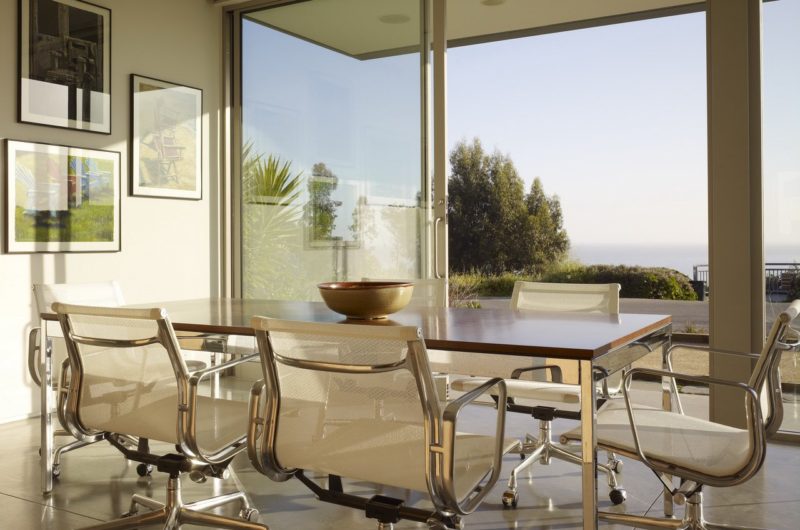 The structure found at the back comprises three large bedrooms that can be used by friends or family members. The upper floor studio has a fully equipped kitchen and benefits from views of the ocean due to an expansive deck.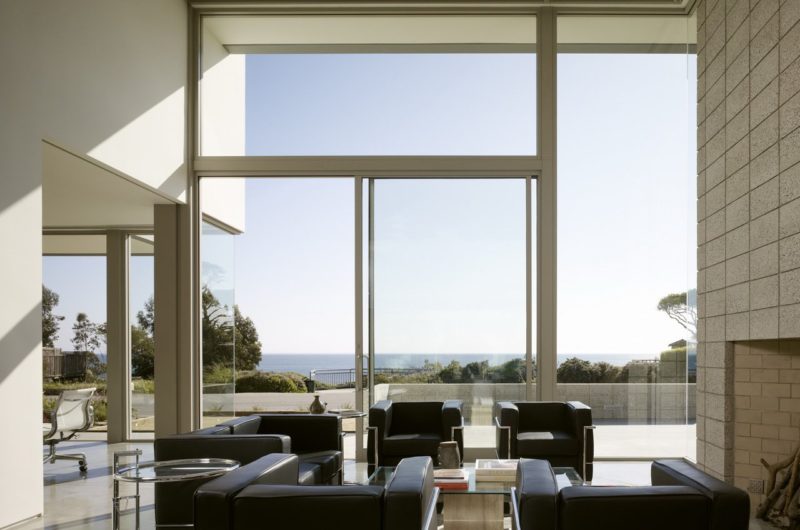 The landscaped courtyard that rests between these two structures comes with a barbecuing space and a lap pool.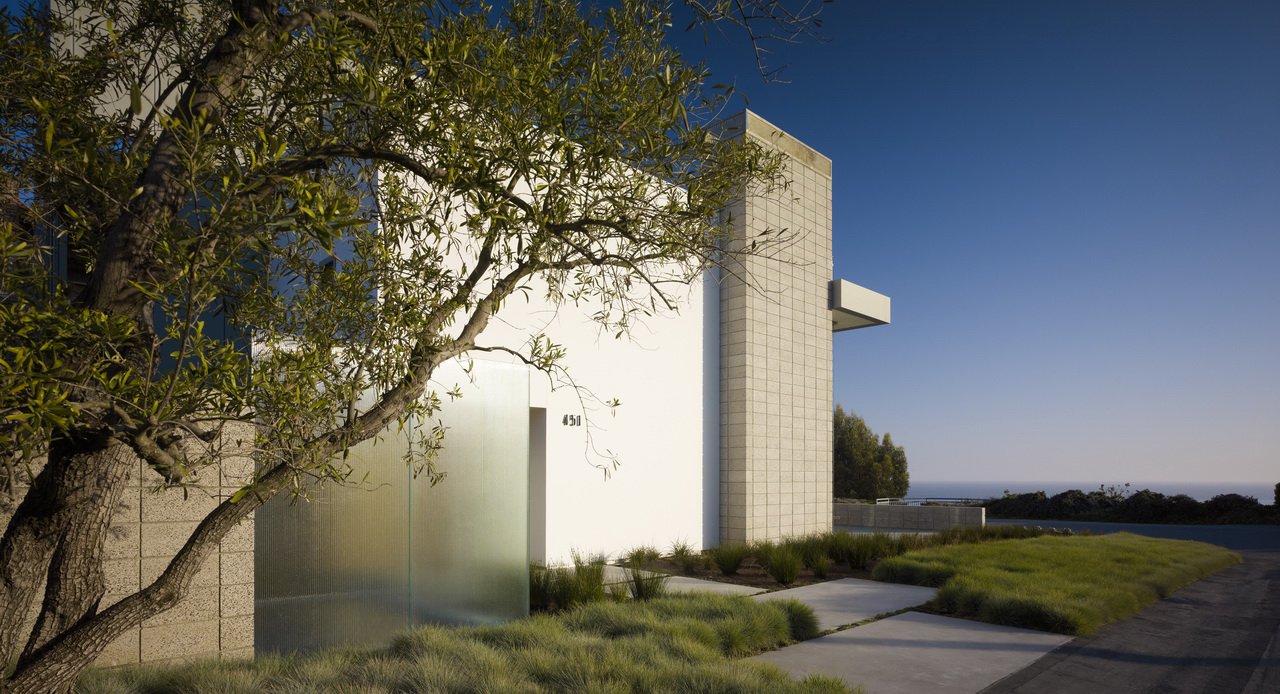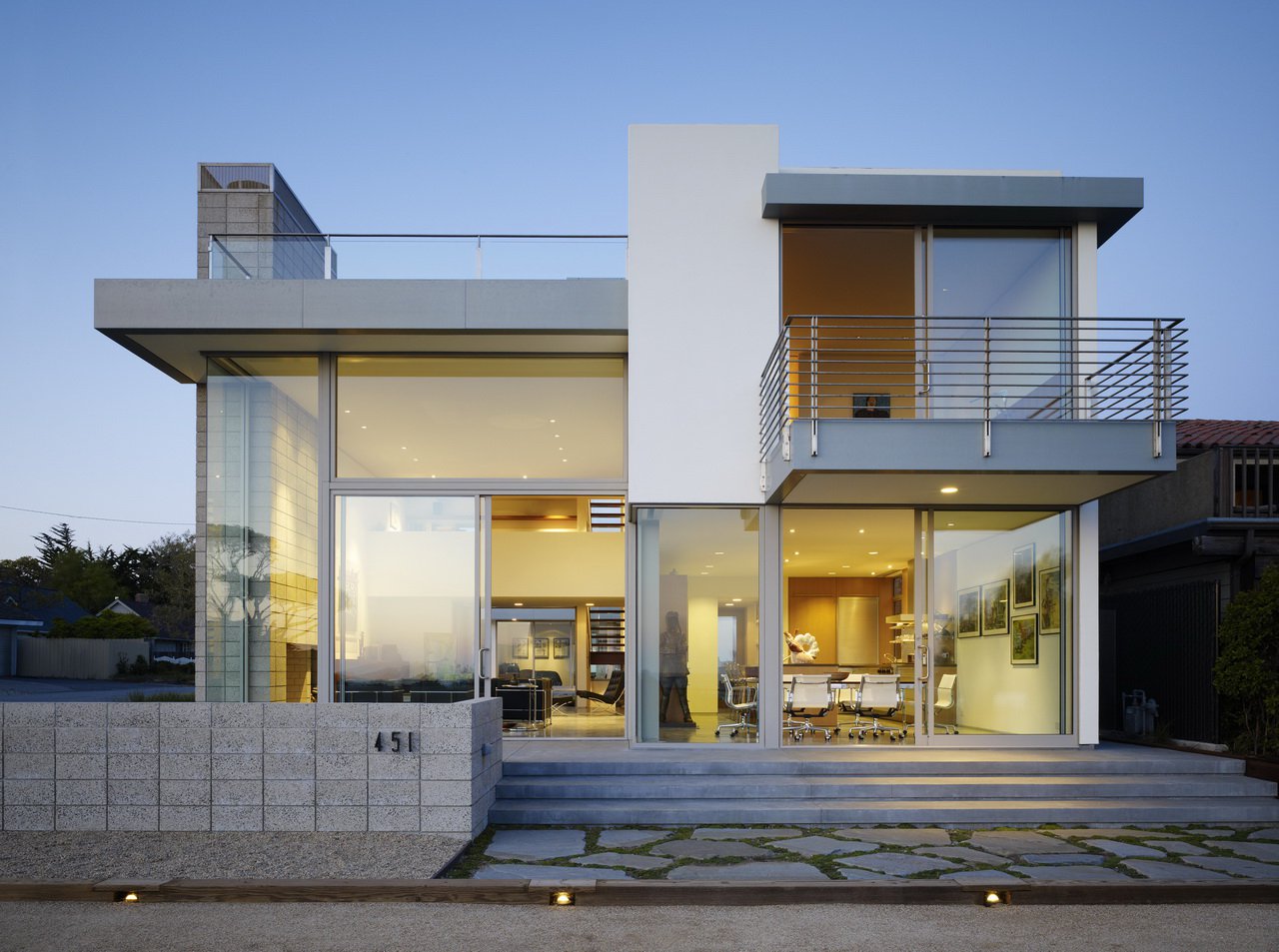 From the architect:
Designed for a retired couple with grown children, the house sits on a relatively flat corner lot with expansive views of the Pacific and vegetated cliff that leads from the site, down to the beach. The parti divides the program into two main structures connected by a sheltered courtyard.

On the ocean side, the two-and-a-half-story main house features a double-height living space, with full-height glass doors that open the interior onto the exterior spaces. A mezzanine is oriented towards the view. At the end of the stair tower, a full-sized roof deck accommodates various entertaining configurations and provides strong connections to the landscape and views beyond. The front yard even incorporates a petanque court, a favorite pastime of the client.

The rear structure accommodates separate living quarters for friends and family in three oversized bedrooms. The second level studio has a full kitchen and expansive deck with views towards the ocean.

The two primary structures frame a landscaped courtyard with lap pool and built-in barbecue, and when opened to the elements form a complex of open-air pavilions connected through the landscape. A trellis with overhead panels covers a walkway from the main house to the guesthouse.

A minimal palette ties the entire composition together and includes steel-troweled stucco, exposed concrete block, and Rheinzink.
Location: Aptos, California, USA
Project Area: 3,500 sqf
Photographs: Matthew Millman