Designed by the skilled professionals at Adrian Amore Architects, this exceptional loft apartment was built in 2013 and can be found in Melbourne, Australia. Flaunting 2,303 square feet of living space, the abode is a remarkable example of contemporary architecture that impresses with an intricate design based on bent walls and crisp shades of white that give off a sense of minimalism and modernism.
Located within a former butter factory, the apartment boasts a recreational deck on its roof that can be reached via a splendid twisting staircase. Once he or she ascends on this deck, the owner of this remarkable abode is able to admire splendid vistas of the city of Melbourne and take full advantage of the many opportunities for relaxation and socialization.
Thanks to its large north-facing windows, the apartment is constantly flooded with natural light. The bending walls we mentioned before shelter the laundry area, bathroom and storage spaces by keeping them out of direct sight. Moreover, sliding doors were implemented for a touch of versatility, since they allow the owner to expand or minimize the main ground floor space according to various needs and preferences.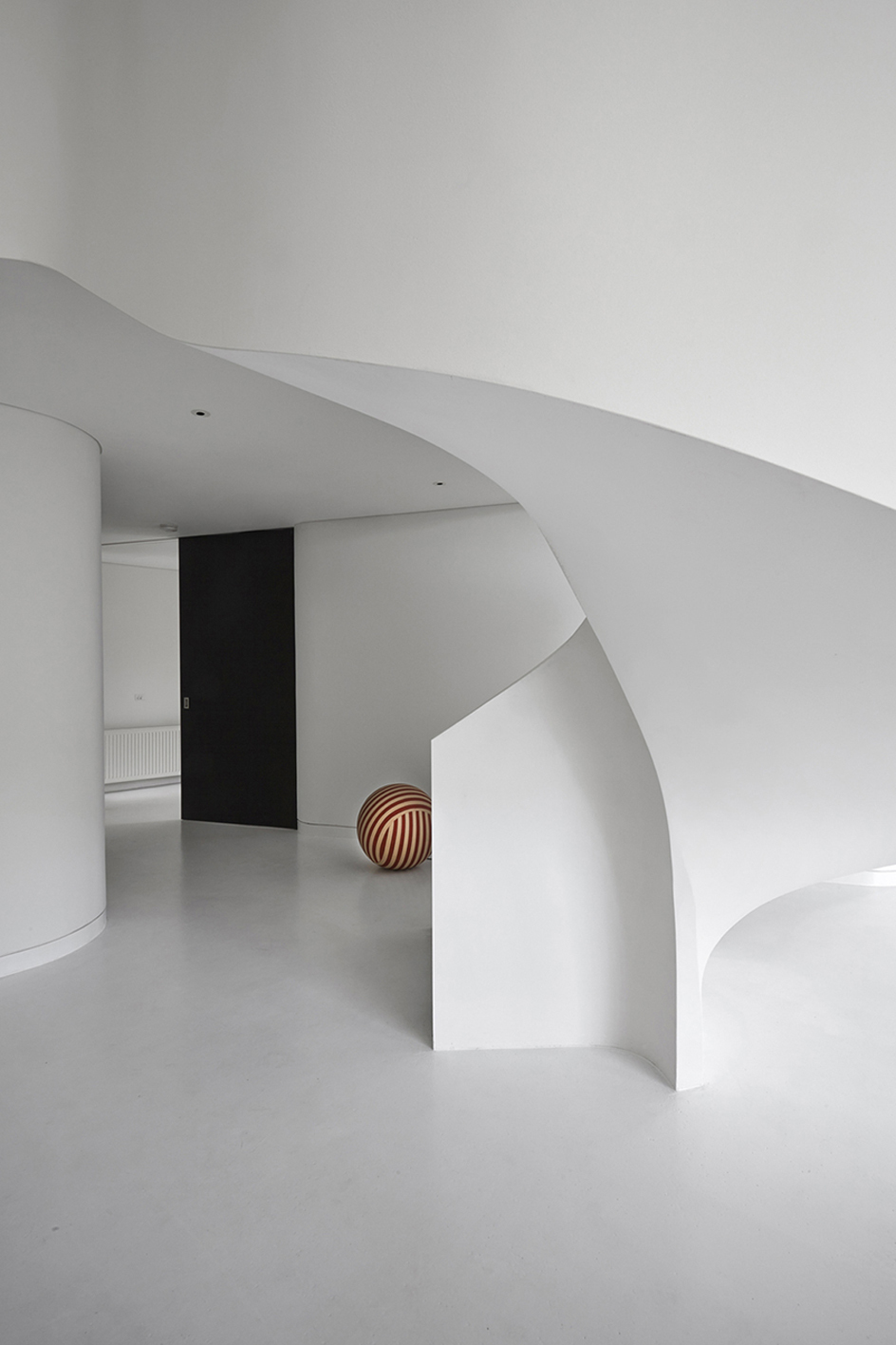 Photos by Fraser Marsden