This exquisite residence can be found in Pan-gyo, Korea, and it was built by Office 53427. This architectural wonder is truly special due to the innovative technology incorporated in its façade. The technology is called HI-MACS and it represents an acrylic stone created by LG. This groundbreaking material offers a series of key advantages such as flexibility and durability, and it was chosen specifically by the client because he wanted his house to be different from others.
The dwelling was built on a 300 square meter (3,229 sq. ft.) lot and it flaunts a beautiful exterior layout featuring curved white walls and generous windows. HI-MACS were also used for the interior design and the built-in furnishings. A vestibule is placed on the ground floor, dividing into a kitchen-dining area and a living area. The Alpine White ceilings and walls contrast beautifully with the brown wood floor finishes that are also found on the terraces and at the base of the building.
Other secondary rooms as well as a bathroom, a utility room and a bedroom are placed to the north, avoiding the sun. The first floor boasts a spacious bedroom, a dressing room and two bathrooms, and it can be reached via a curved staircase. The family den has two levels, linked together through a separate staircase, offering access to a lovely roof terrace on the upper floor.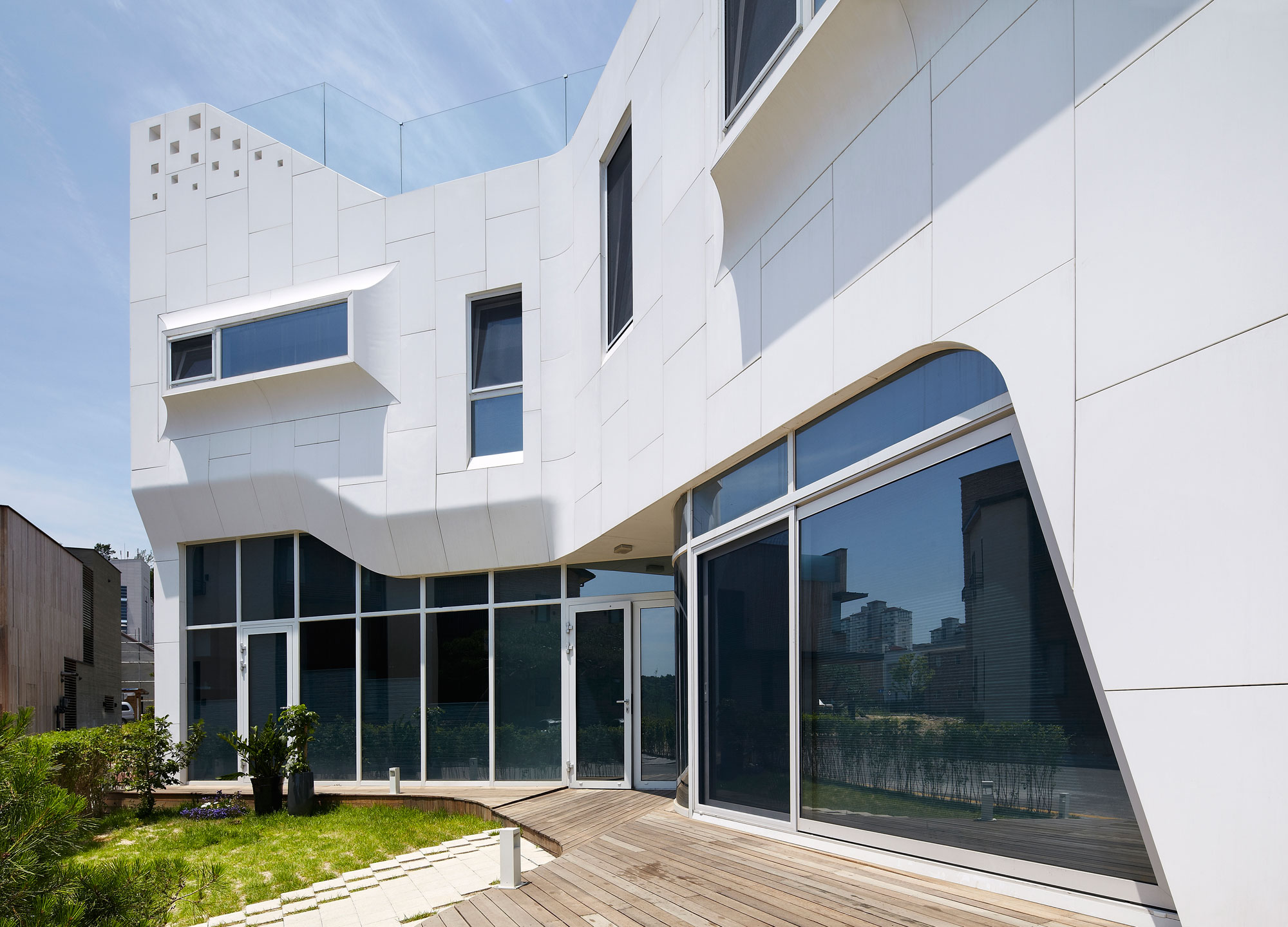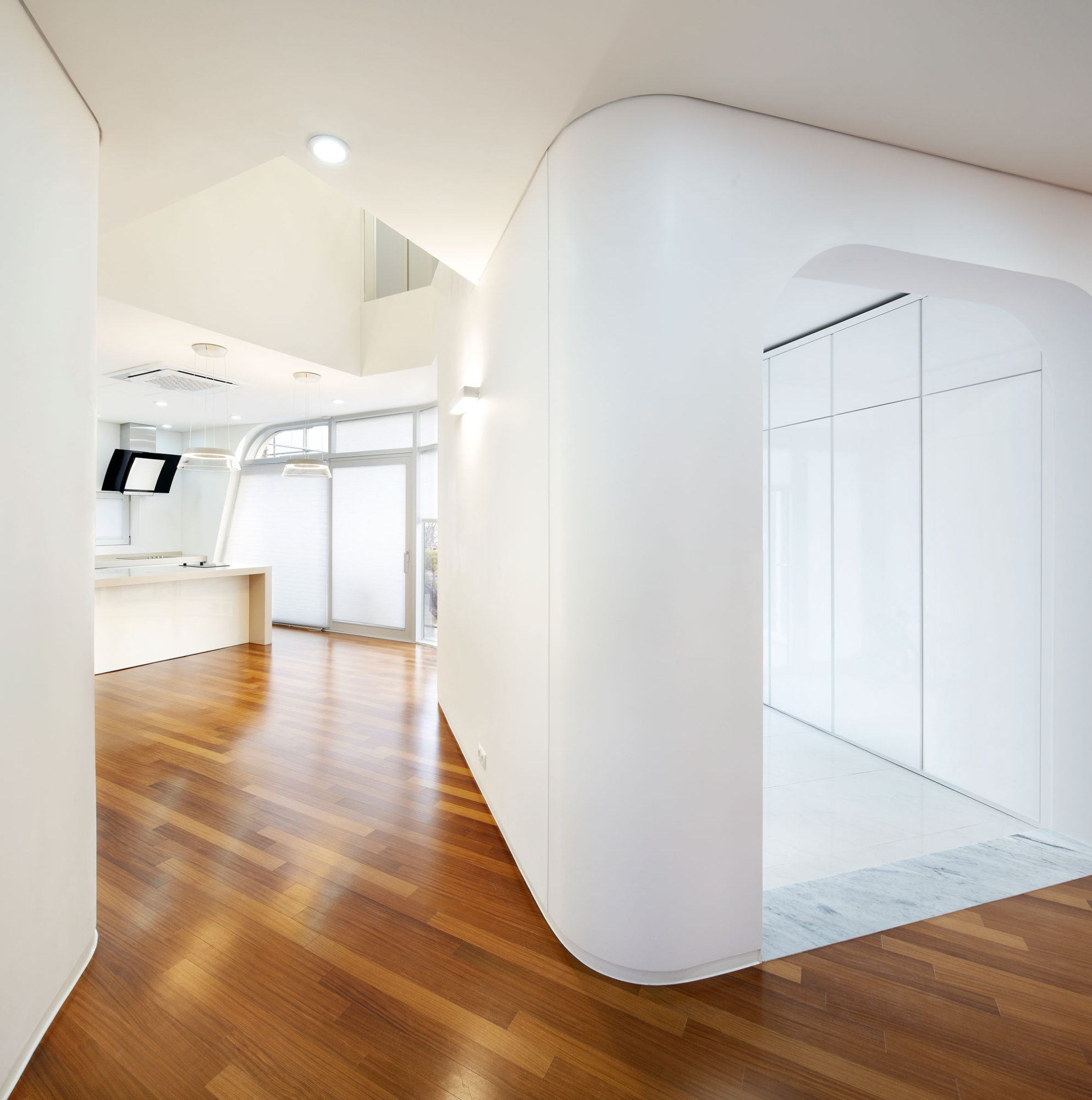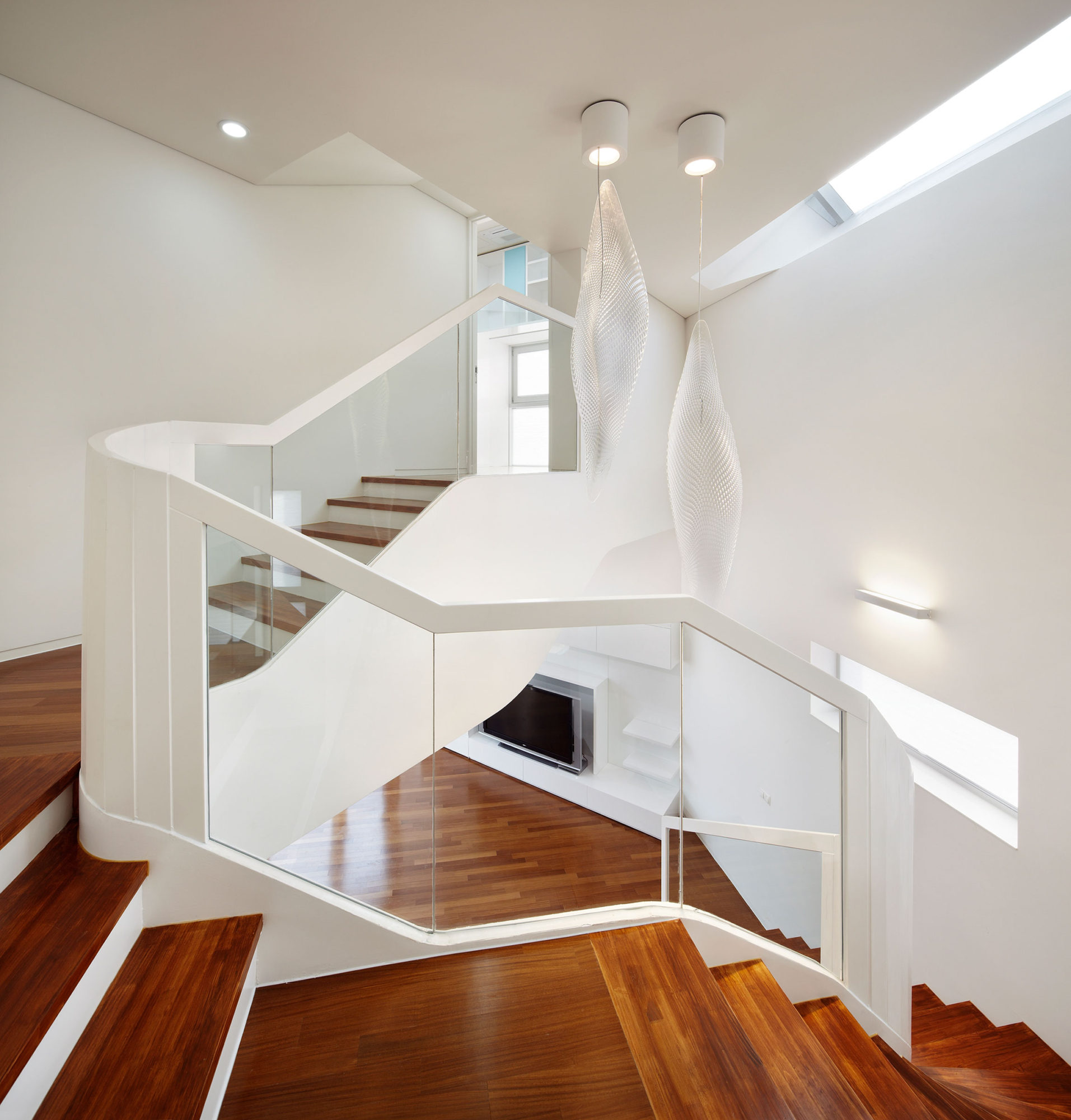 Photos by Yongkwan Kim