Boasting a breathtaking, contemporary design as well as elegant and comfortable interior arrangements, the White House is a splendid renovation project that was sketched out by Pierre Antoine Compain. The 4-story abode can be found within the city of La Rochelle in France and impresses with a generous amount of transparency and elegance, not to mention the sheer luxury and comfort that can be found within its walls.
The 4 levels of the home are focused around a central axis and are connected via a stunning white staircase. For variety purposes, the residence was decorated using subtle yet colorful elements based on shades of fuchsia and brown. Transparency, elegance and minimalism blend seamlessly into a residence that promises unmatched comfort and tranquility. This is what the White House is all about.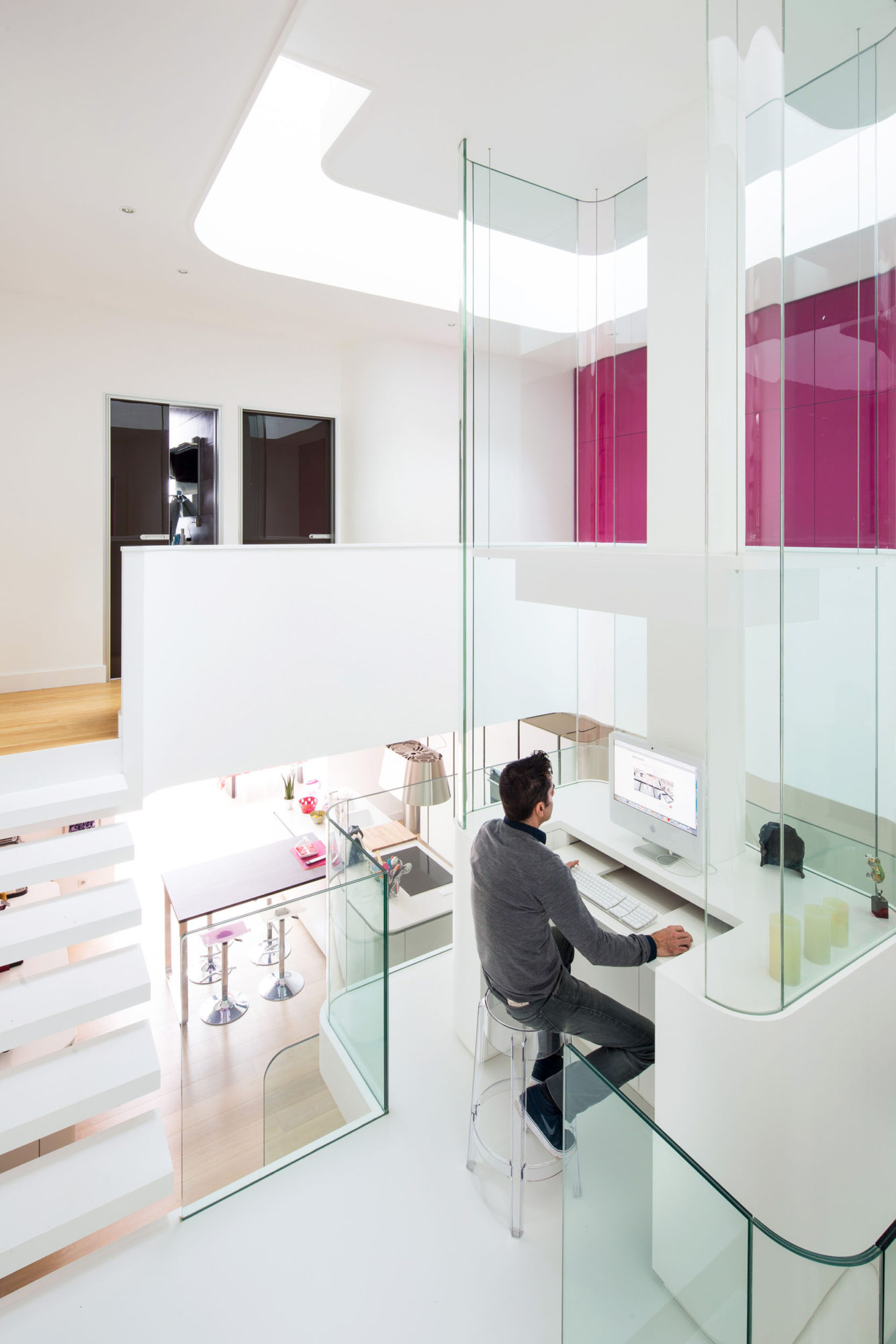 Photos by Arthur Pequin
From the Pierre Antoine Compain:
As part of the renovation of a residential townhouse, this project aims to create a flow diagram, both singular and practice.

For this, four levels are built around a central axis, it corresponds to a vertical greenhouse full height.

Corridors around the heart, the image of devices balconies, and views on all areas.

By this bias architecture, the deregulation of space allows its occupants to enjoy open on 4 levels circulation, and get a panoramic view, on both a horizontal and vertical axis.