Completed in 2014 by Garza Iga Arquitectos, the Pedregal House flaunts 4,520 square feet of living space and is located in Chihuahua, Mexico. It was built using steel, concrete and glass, and it boasts extruded polystyrene panels on all external roofs and walls. The polystyrene as well as the double-glazing of the windows ensure optimum insulation.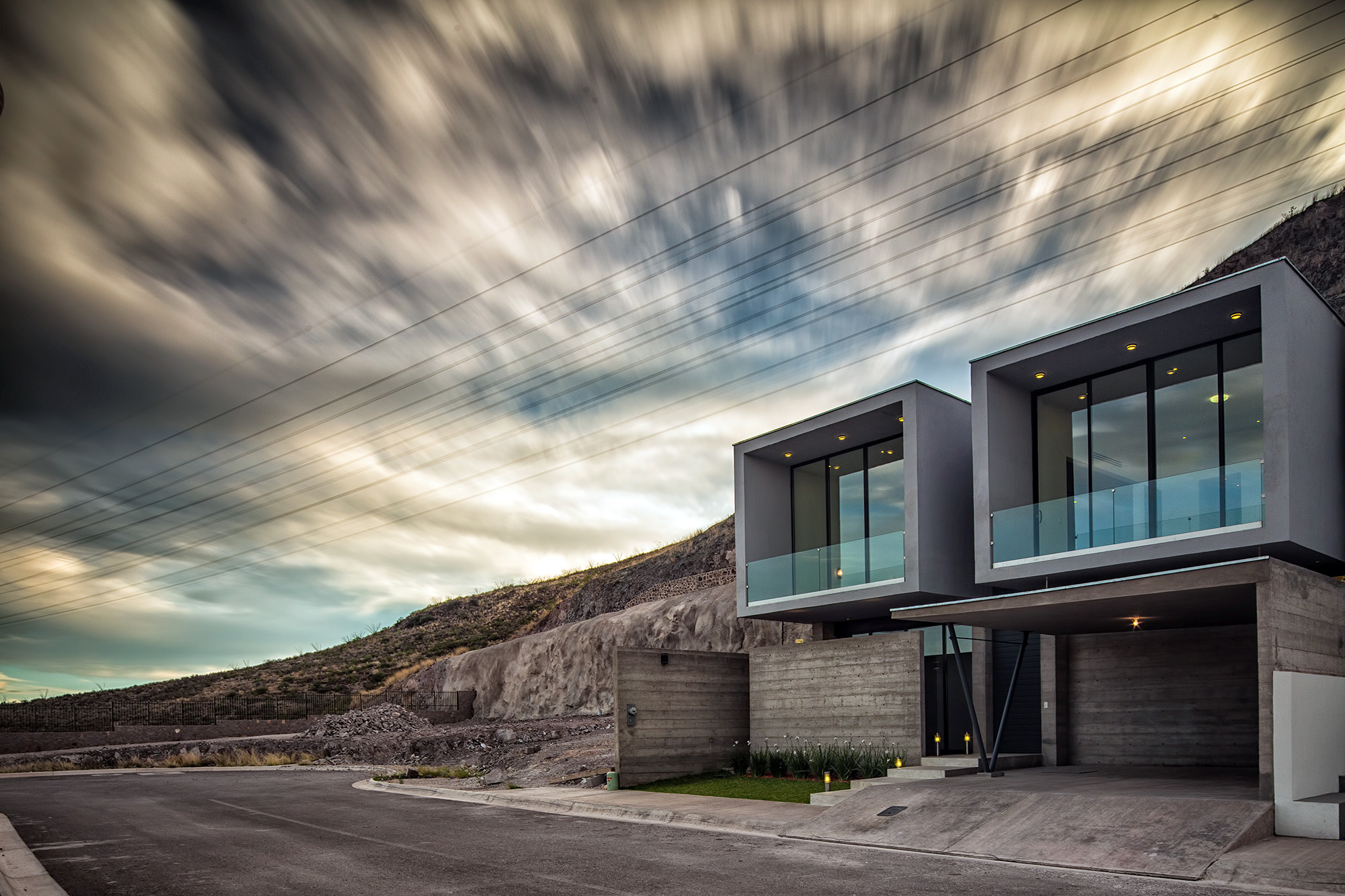 As the owner enters the house, he or she is greeted by a staircase that splits the ground floor into two separate areas, one of which incorporates the service areas to the right while the other one contains the public spaces on the left. When we say service areas, we're talking about the dining room, the laundry and the kitchen. Upstairs, the architects inserted the bedrooms as well as a family room/ bar and a studio/office.

The bedrooms face forward and benefit from the best views of the distant city. Each bedroom is contained within its own volume, and both of these volumes intersect the home's primary exposed concrete shell.
From the architect:
The house is situated on top of a hill with privileged views towards the city, this was the main reason for proposing the two bedrooms turned forward. The bedrooms are two volumes that intersect the main "shell" of exposed concrete.

Both the main and back facades are open, with large windows that let in as much light as possible from the back, and which let the user enjoy the views to the front.

The stairs welcome you as they are the first view upon entering the house. These divide the ground floor public spaces to the left and service spaces to the right. Public spaces consist of a guest bedroom and living room. The service areas include the kitchen, dining and laundry. The private spaces are kept upstairs, a studio / office, and a family room / bar are also found on this level.

The materials used for the construction of the house are the three classic materials; concrete, steel and glass. Although it may seem like a poor solution to the climate of Chihuahua, the house is well insulated with extruded polystyrene panels on all external walls and roofs. The windows are double glazed and are well protected by passive systems.
Location: Chihuahua, Chihuahua, Mexico
Design: Daniela Garza, Eduardo Iga
Collaborators: Daniel Leos, Laura Loya
Project Area: 420.0 m2
Project Year: 2014
Photographs: Delfoz DS