If you're one of the people, who are definitely bored of curtains and drapes, welcome to the club! Main topic: window shades. Why window shades as a substitution solution to the curtains? Because they are awfully nice, they come in many colors, fabrics and designs, they are extremely easy to maintain and they do not make the room seem narrow, as tiny as it may be, giving it, after all, an airy feeling and creating an intimate and pleasant environment, plus they are much cheaper than curtains.


Perhaps you're not already convinced of this almost "crazy" idea, because you, like many other people, have lived in a house with curtains hanging at all the windows of your home and now it seems weird to not having these in your house. Is that so? Once you see some pictures, you will remain absolutely amazed and you will have no doubt about the idea of decorating your house with only window shades.


We live in a century of speed right? Well, starting from this principle, I think you agree with me when I say that we have to keep things as simple as possible, save as much money as we can and enjoy what really matters. If you ask me, these curtains are just simple details that can easily be replaced without even miss them a bit. Because a house needs permanent maintenance, which also means considerable investment of time and money, the basic idea is that we have to create our space as simple to maintain as possible and also aesthetic. Just because the window shades are cheaper than curtains, it doesn't mean these can't make a room look complete or even elegant. They certainly can, and you will be convinced of this.


The biggest advantage of these window shades is that they can be easily installed in any room in your home, whether the bathroom, the kitchen, the living room, the master bedroom or even the nursery.
Another significant advantage of shades is that they do not require the installation of a gallery, but they are mounted directly on the wall or on the window frames, giving the feeling that they double the window.
The fabric window shades are found in a variety of colors and prints in specialized stores, ready-made or to order, thus having the possibility of creating them after your own taste.


Besides the aesthetic role they play, the shades have also a practical role, protecting yourself and your furniture from the intense sun of summer throughout the day, and giving you the privacy you need in the evening. One tip that you could take into account would be related to the positioning of your windows: if they face south, make sure you purchase resistant and opaque fabrics to block the too bright light, and if they are positioned northward ensure yourself that the shades are lighter to maintain the brightness of the room.
To totally keep the curtains out of the equation, I propose a solution that presents combining the window shades with drapes, the shades playing the role of the curtains, this in case you think shades are too "cold" if installed alone. Choose drapes that are made from simple materials, natural fibers through which you can highlight the height of the rooms.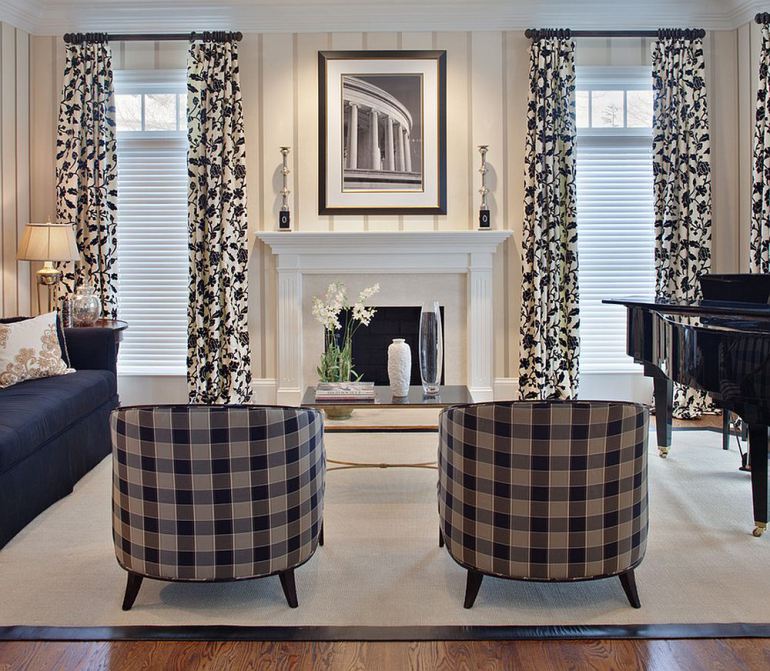 I think you should try to give up your "beloved" curtains, this in case you're not already too attached to them, because they only overload the room and hide your beautiful windows, plus they act like a sponge absorbing the dust. If you've recently moved into a new home, it's actually the moment to resort to this solution just because you save a lot of money you can use in other projects.
I already know what your friends, who have curtains at home, will say when they will first see the house decorated with window shades. Omg, this seems so strange! Yes, well said "it seems", because it's just because their brain isn't used to this picture, but once you'll get used to the shades, you'll never go back to curtains due to the multitude of advantages and simplicity they assume.
Want an extra advantage? If you have a cat, it will never climb your shades because these are not as interesting to scratch as the curtains.