The expert architects at A-cero are responsible for the designs of numerous modern residences, but the Weave House is definitely one of their most impressive works to date. This contemporary masterpiece was built on Spain's Mediterranean coast using valuable input from Rafael Llamazares and Joaquín Torres, and it was designed to house a single family.
The Weave House offers 10,764 square feet of living space and boasts no less than 3 floors: a basement, a ground floor and an upper floor. The upper floor includes the bedrooms and the other private areas while the ground floor was reserved for social spaces such as the living room and kitchen. The basement is where the facilities, garage and service areas are located. The roof has a walkable portion and features a swimming pool that offers fantastic views of the encircling environment.
The abode flaunts 4 facades that share the same design principles even though they look different from one another. The striking look of the abode was achieved by using high-end materials such as white DuPont Corian and black glass.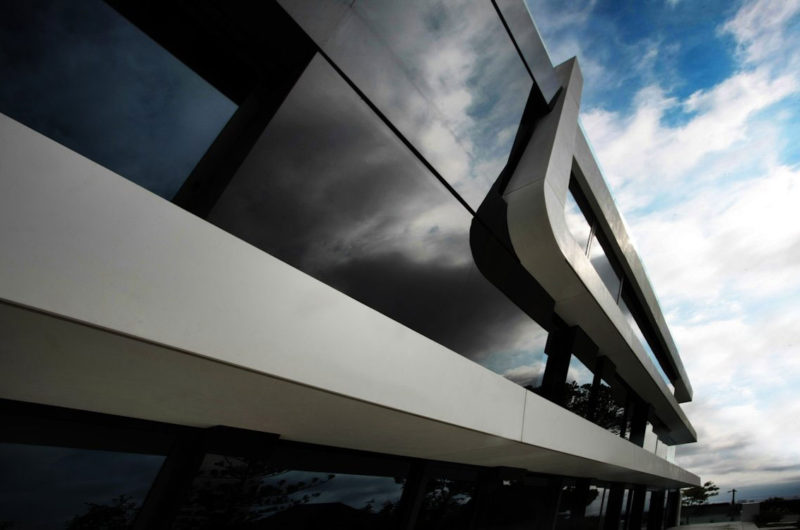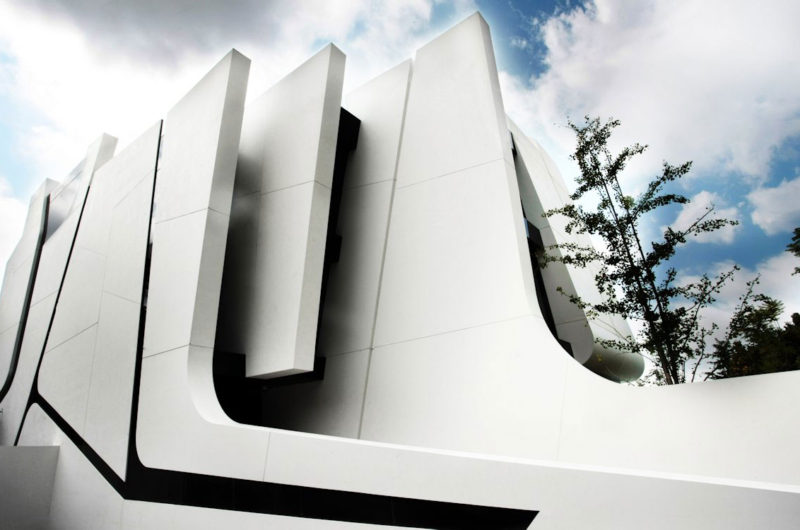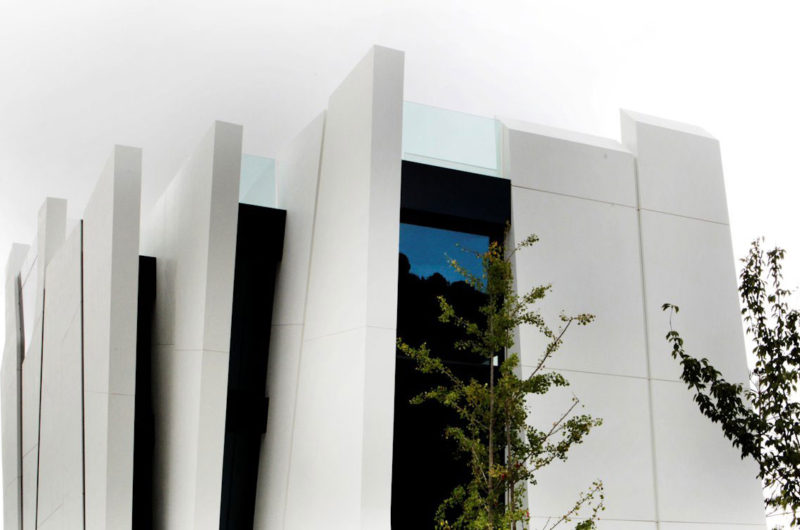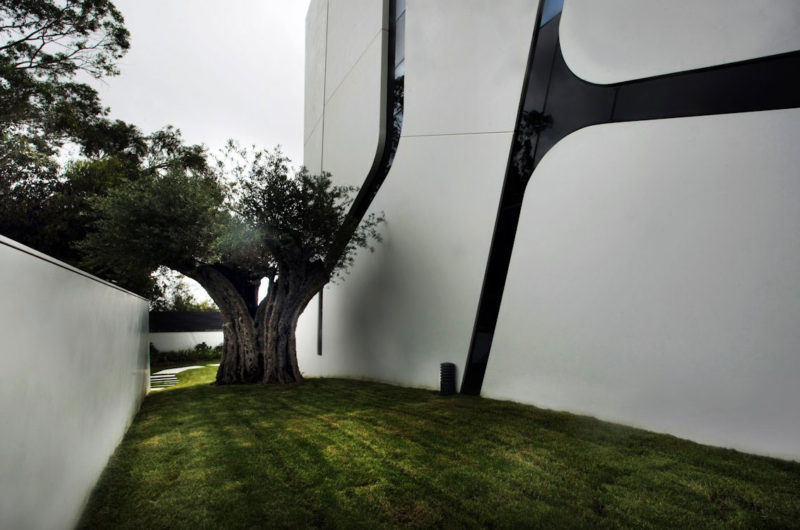 Photos by Marcos Domingo Sánchez
From the A-cero:
This house has been designed the distinctive style of the studio managed by Joaquín Torres and Rafael Llamazares architects, according to the design the evolution recent years with more sinuous and organic lines, this single-family house project is located in an exclusive residential area of the Spanish coast.

The property of 1000 sqm (10,764 sqft) is divided into three floors. The basement with the garage, service areas and facilities, the ground floor with the public areas and the first floor where we find the most private rooms such as bedrooms. The whole interior also designed by A-cero has great light with large windows and is connected to the outside with different terraces and porches. There is also a pool on the walkable roof of this house.

The design proposed by A-cero gives strength and subtlety to the whole building. The four facades are different but they follow the same patterns in terms of design. The materials chosen in this case are black glass and white DuPont Corian. Both materials stand out for their high quality and durability and especially in the case of Corian, adapting perfectly to this particular design.

This is a high quality house and the design shows it perfectly by itself. In this house become important the sculptural volumes embracing the building, the construction details between Corian and glass planes and the great plasticity of the facades.

The large plot of this project is located in an elevated position and overlooking the Mediterranean Sea. The detailed landscaping was also designed by A-cero in relation with the project.