The GG House was completed in 2014 in Krakow, Poland, and it was sketched out by Architekt Lemanski. Built on a steep, sloping site, the residence features a simple exterior design that was created using natural materials in order to comply with the local zoning restrictions. Another restriction involved the addition of a pitched roof.
The first floor includes the bathrooms, wardrobe and 3 bedrooms, while the second and final floor comprises the entertainment and relaxation facilities exclusively. The ground floor features a kitchen on its eastern side as well as a terrace, while the southern side features the dining room and the living room. These 2 rooms allow the owners and their guests to enjoy delicious meals while feasting their eyes on the exceptional views of the Vistula River. The guest accommodations are also found on the ground floor in the form of a small apartment.
The 39-foot space between the ledge of the house and the road is used efficiently as a garage and parking space. The GG House offers 3,971 square feet of living space, most of which is flooded by natural light thanks to a series of generous windows.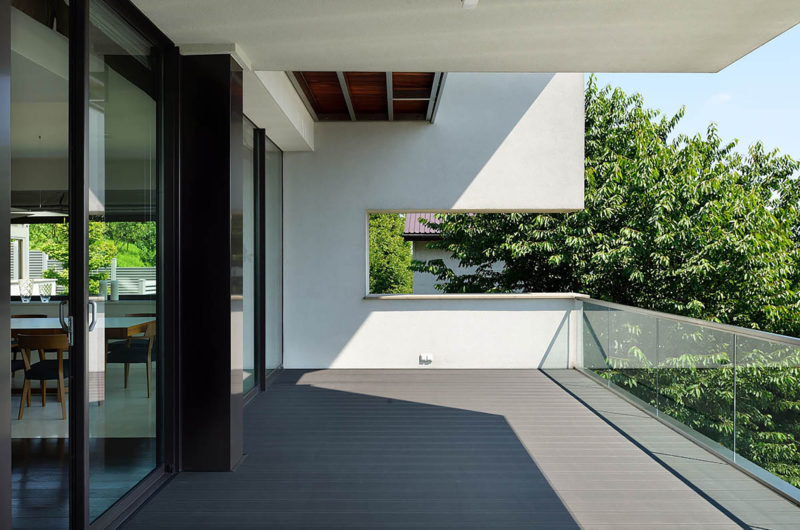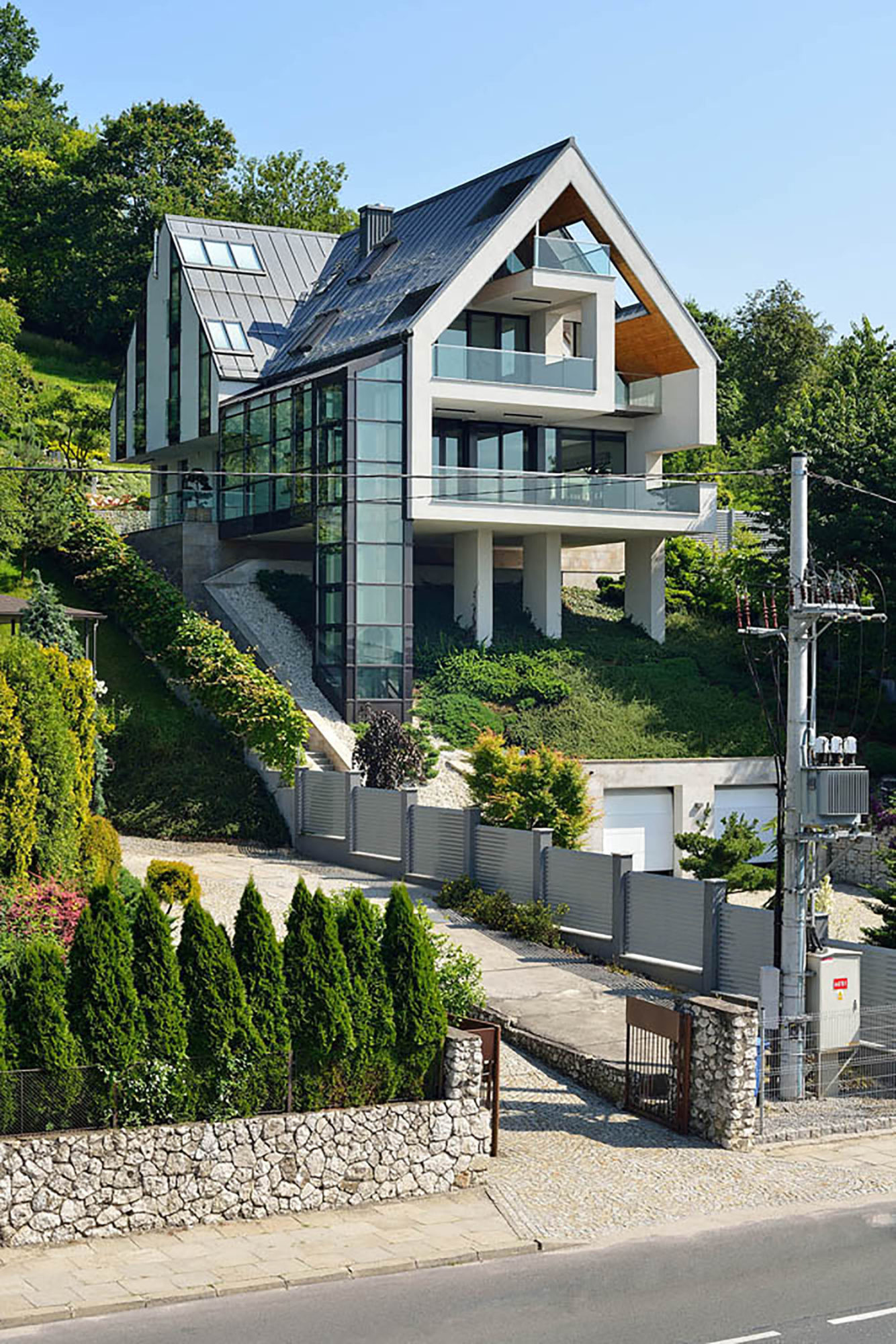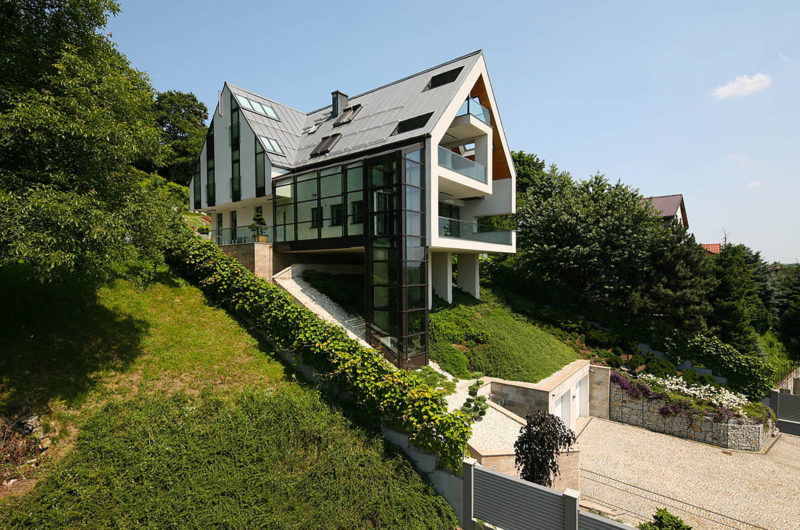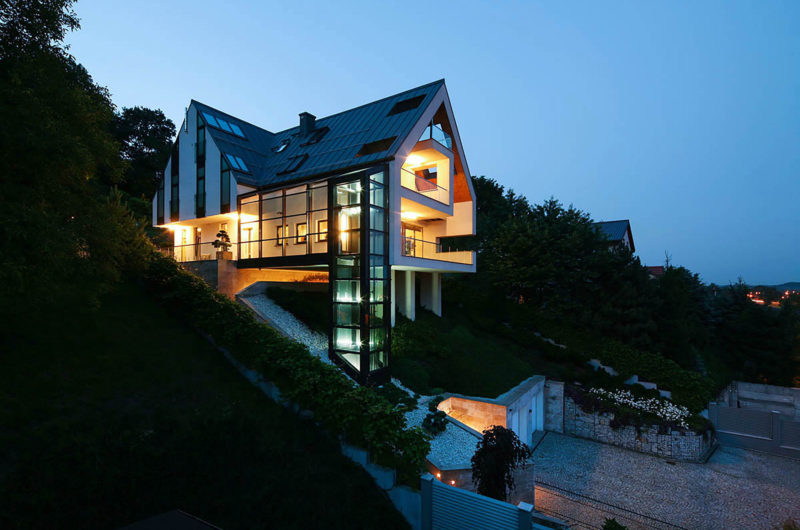 Photos by Tomasz Zakrzewski