The Pantone Colour Institute has just announced the top kitchen colour trends for 2023 and, unsurprisingly, there are some bold shades making an appearance. However, there are also a few more subtle hues that could easily be adapted in any kitchen. If you're looking to give your kitchen a refresh in time for 2023. Staying on top of kitchen colour trends is key to ensuring your kitchen looks modern and up-to-date. As kitchen design evolves, so should your kitchen colours. In 2023, there are a few kitchen colour trends that will dominate the market
First on the list of kitchen colour trends for 2023 is Minty Greens, this is one of the trendiest kitchen colours for 2023 and it's easy to see why. Mint green is light and airy, making it perfect for a kitchen that needs to stay vibrant yet practical. Plus, this colour looks great when paired with white accents or black details.
Secondly Mustard, A kitchen colour trend that's been popping up in recent years is mustard. This yellowy-brown shade adds a cosy feel to any kitchen, and it can be easily paired with other earth tones like terracotta and brown.
Thirdly Dark Blue, to add drama to your kitchen in 2023, opt for a dark blue kitchen colour. Navy and deep blues are ideal for creating a luxurious kitchen, while still keeping it modern. Pair dark blues with lighter shades of grey or white to break up the darkness.
Fourth Dusty Rose, If you're looking for something more subtle, opt for this classic kitchen colour trend that's set to be big in 2023. Dusty rose kitchen colours are a great way to add a touch of sweetness to the kitchen and it pairs well with both natural wood accents, as well as metallics.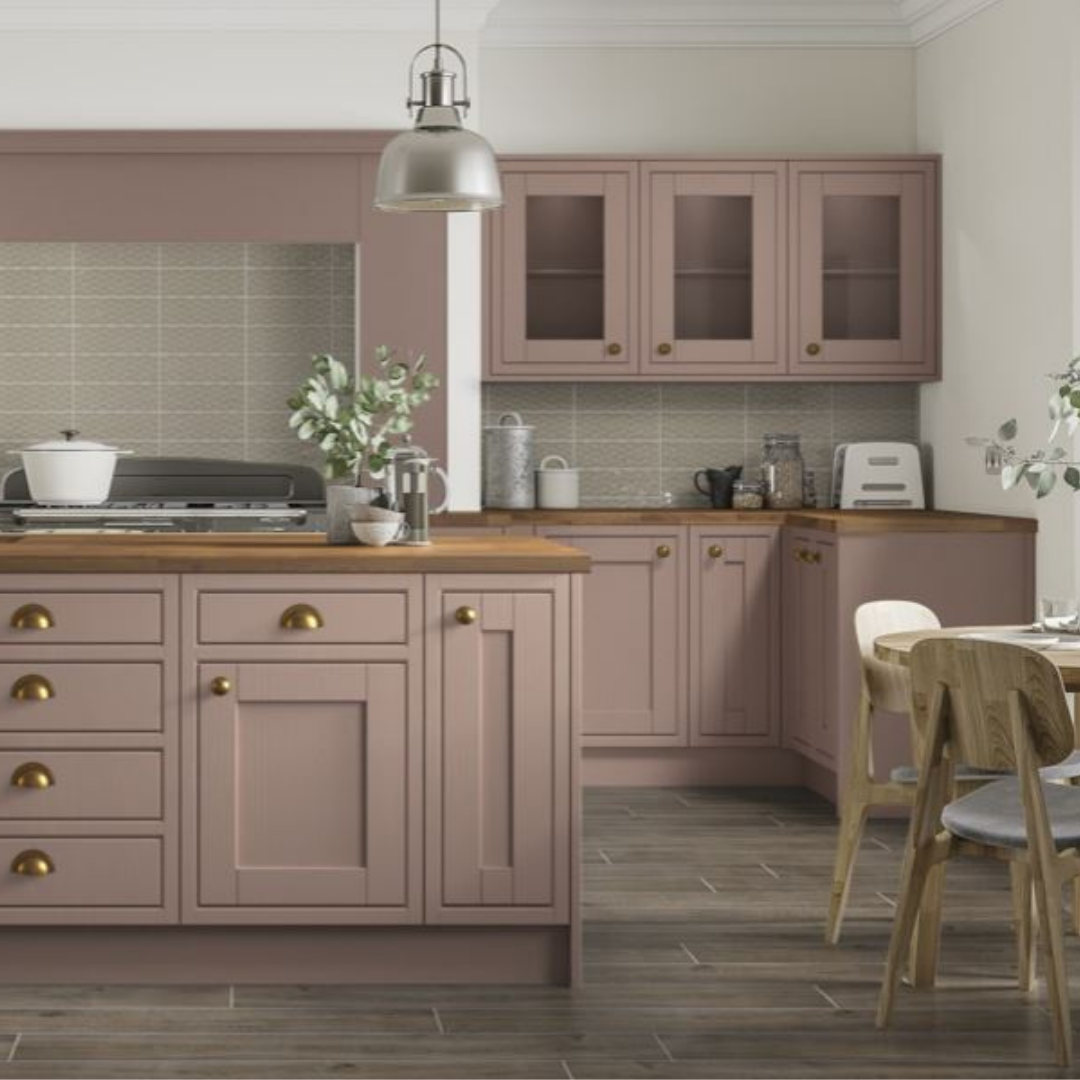 Lastly Charcoal, this is a great kitchen colour trend for 2023 that can instantly upgrade any kitchen. This shade of grey looks great when paired with natural wood, and it also creates a modern kitchen look. Charcoal kitchen colours are also great for kitchen islands or accent walls! 
These kitchen colour trends will make your kitchen stand out in 2023. Whether you opt for bold shades or subtle hues, these kitchen colour trends are perfect for any kitchen. So, get ready to give your kitchen a makeover this year with these top kitchen colour trends!