Designed and built with utmost skill and attention to detail by Feldman Architecture, the Butterfly House is a spacious and welcoming single-level home that can be found in the Santa Lucia Preserve of Carmel, California. The abode was built in 2012 and offers 2,900 square feet of living space as well as contemporary, comfortable living conditions.
For practicality purposes, the residence was separated into several pavilions, each serving its own specific purpose. For example, 2 of the pavilions house the bedrooms, bathrooms and relaxation areas, while a third central pavilion includes the dining areas, living room and kitchen. As its name suggests, the Butterfly House features a series of butterfly roofs that help create a connection between the main living spaces and the outdoors while contributing to rainwater harvesting.
The design of the Butterfly House involves neutral tones given off by the concrete walls, concrete floors, steel structure and glass elements. The extensive use of concrete materials plays a key role in the home's heat absorption capabilities, which ensure that the main living areas would be cool enough during the day as well as warm enough during the night. Thanks to the ample flow of natural light that courses throughout the rooms during the day, the energy costs of the residence are fairly low, not to mention the fact that a solar array ensures about half of its total energy requirements.
The audio visual consultant for this outstanding project was MetroEighteen, the lighting consultant was Kim Cladas Lighting Design, while the structural engineers came from Sheerline Structural Engineering. The landscape architects represented Bernard Trainor + Associates, while Groza Construction was the general contractor.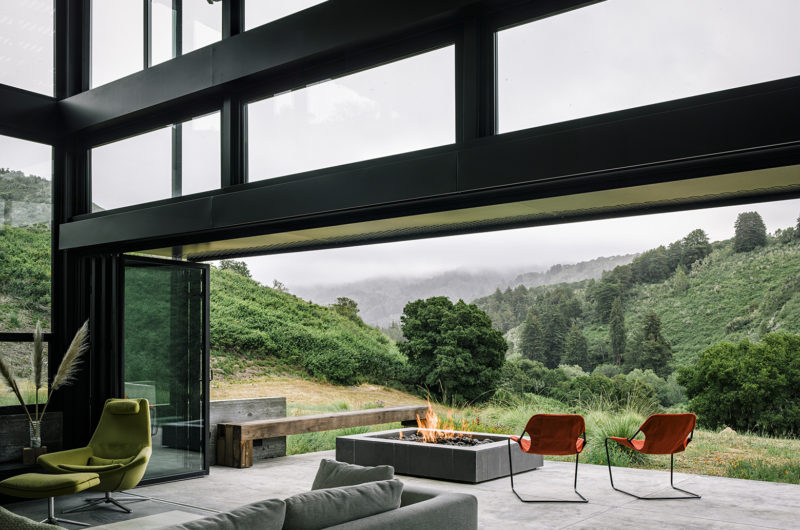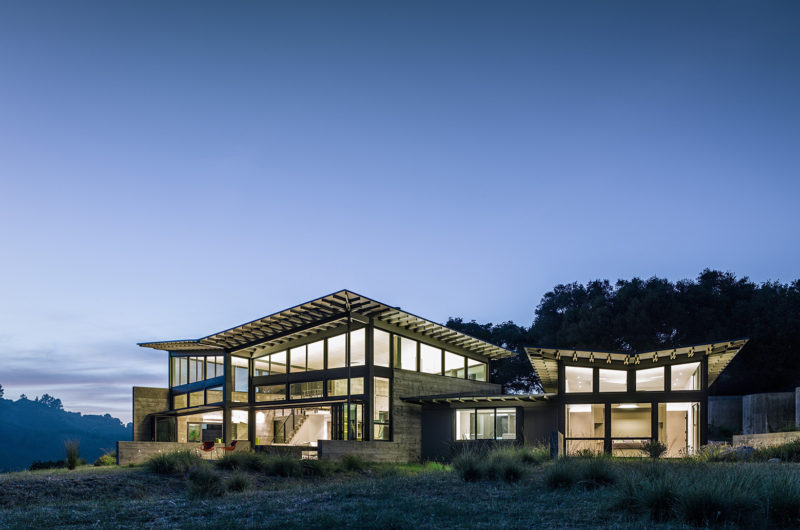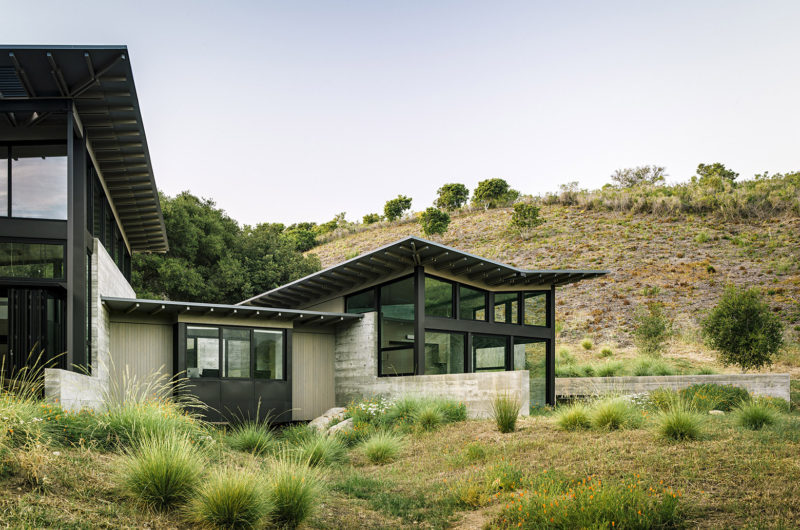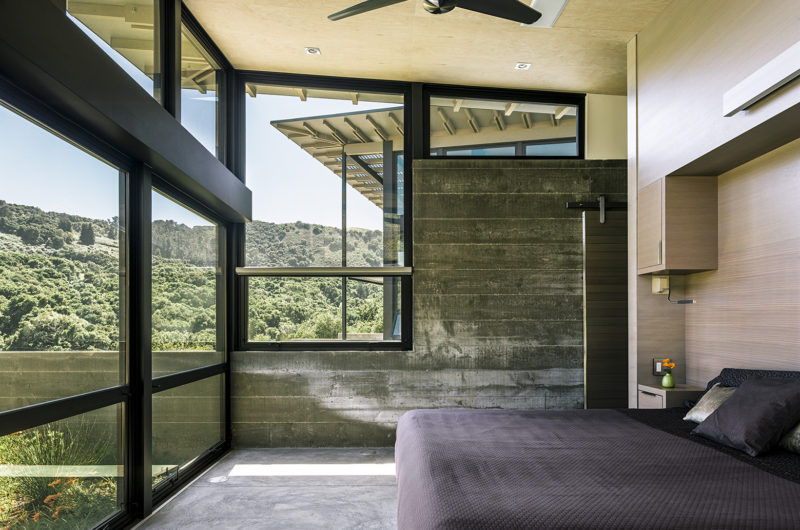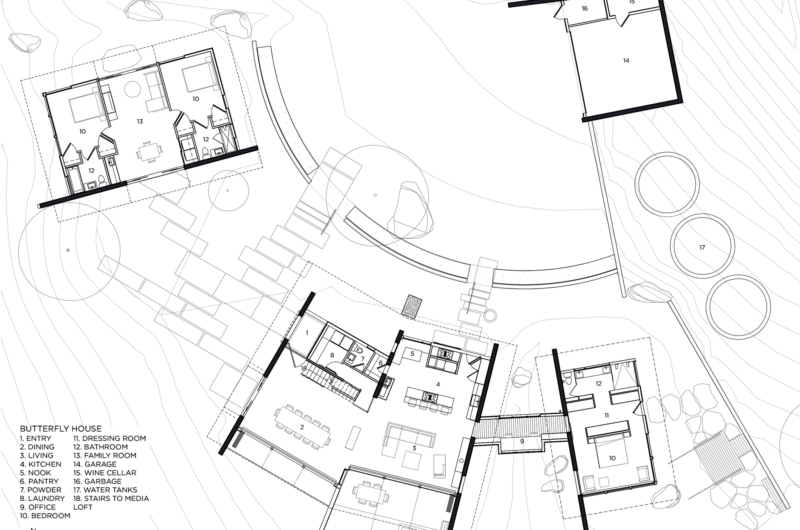 Photos by Joe Fletcher Photography