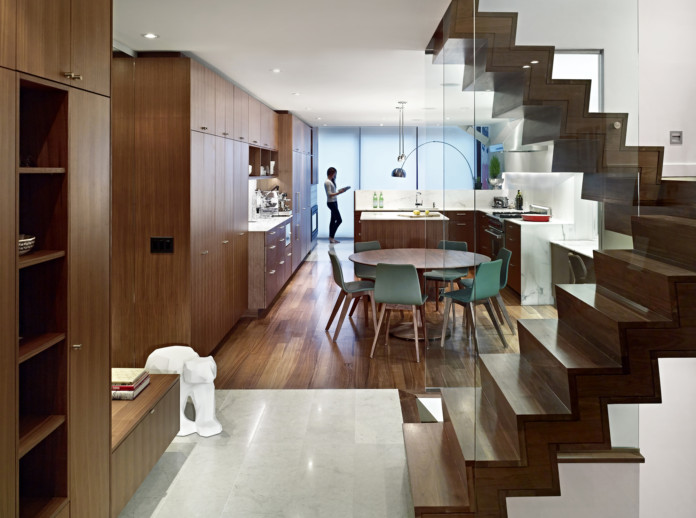 Located within the beautiful city of Toronto in Canada, the House in the Beach was built in 2012 and was designed by a company called Drew Mandel Architects. The residence flaunts 2,139 square feet of living space, and it was renovated extensively in order to meet and surpass even the most demanding standards of comfort. The team that was responsible for completing this unique project included Jowenne Poon, Caroline Howes, Drew Mandel and Rachel Tameirao, but the structural engineering issues were resolved by Blackwell Engineering.
The house was renovated on the inside and on the outside, and yet it managed to retain a connection to its roots thanks to the architects' ingenuity. The residing family is able to place their most significant objects on a series of open shelves that would expose them to all visitors. The kitchen island is placed on wheels for a touch of convenience and versatility, while the new entry area features old brick piers in order to evoke the house's heritage.
Therefore, the House In The Beach boasts a fantastic mix of old and new elements that coexist harmoniously without interfering with each other in any way. The basement was also redesigned and can be used as an extra suite should the need arise.
Photos by Shai Gil Fotography, Chris Nicholls