The house that we're about to present was completed in 2013 in Tel Aviv, Israel, and it was sketched out by Weinstein Vaadia Architects. The elements that make  it stand out among its peers aside from its spaciousness and unique location are a superb exterior design as well as a tight connection to the outdoor environment.

The residence pays tribute to the very first homes built in Tel Aviv, many of which featured unimpressive facades balanced out by vibrant interiors. The main living areas such as the kitchen and living room can be opened up completely in order to function as external living areas, which helps blur the boundaries between the indoors and outdoors. This is particularly useful as Tel Aviv is known to have a very hospitable climate almost all year round.
Outside, the residents are able to spend quality time on the decks or at the large swimming pool, which provides endless opportunities for fun and relaxation.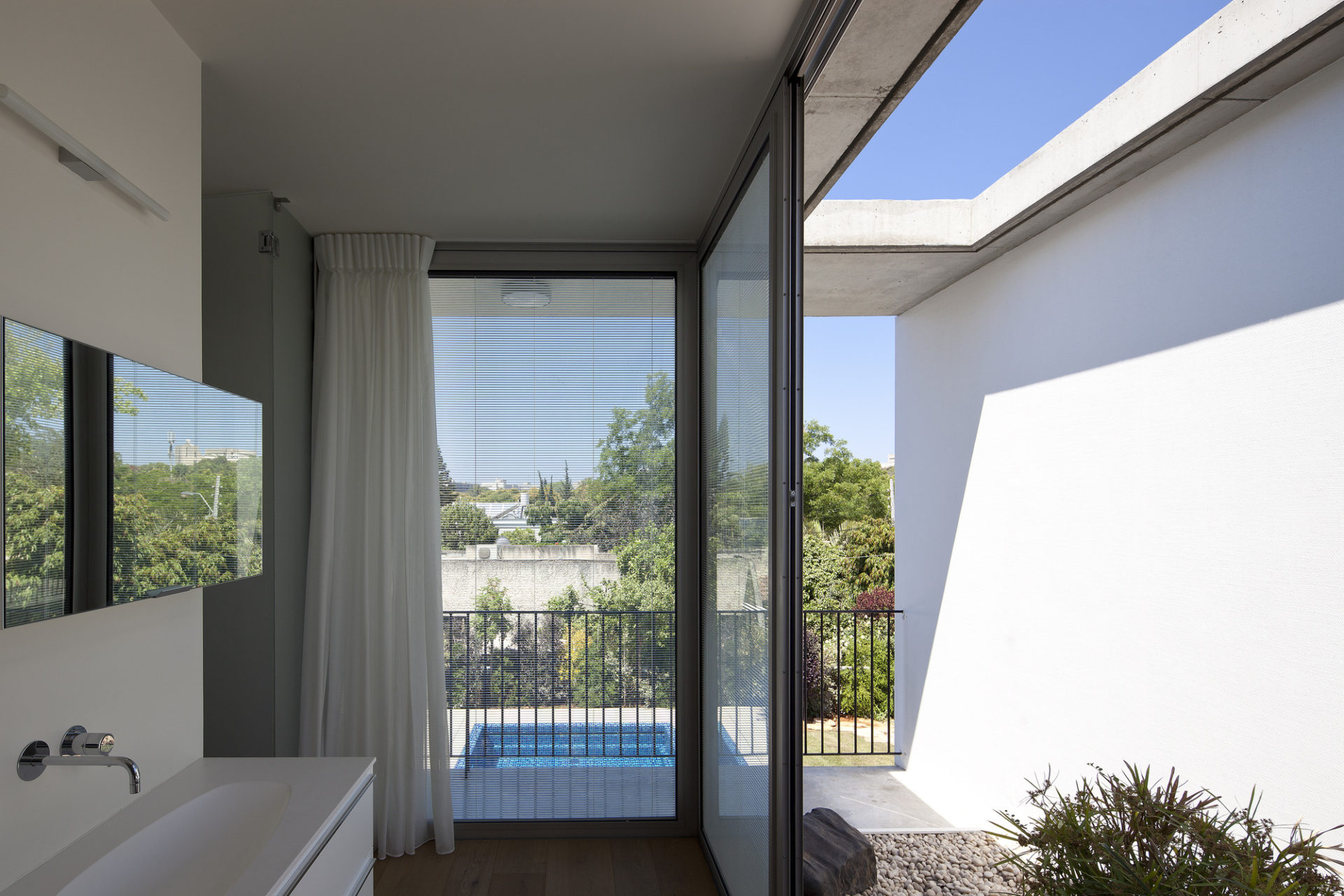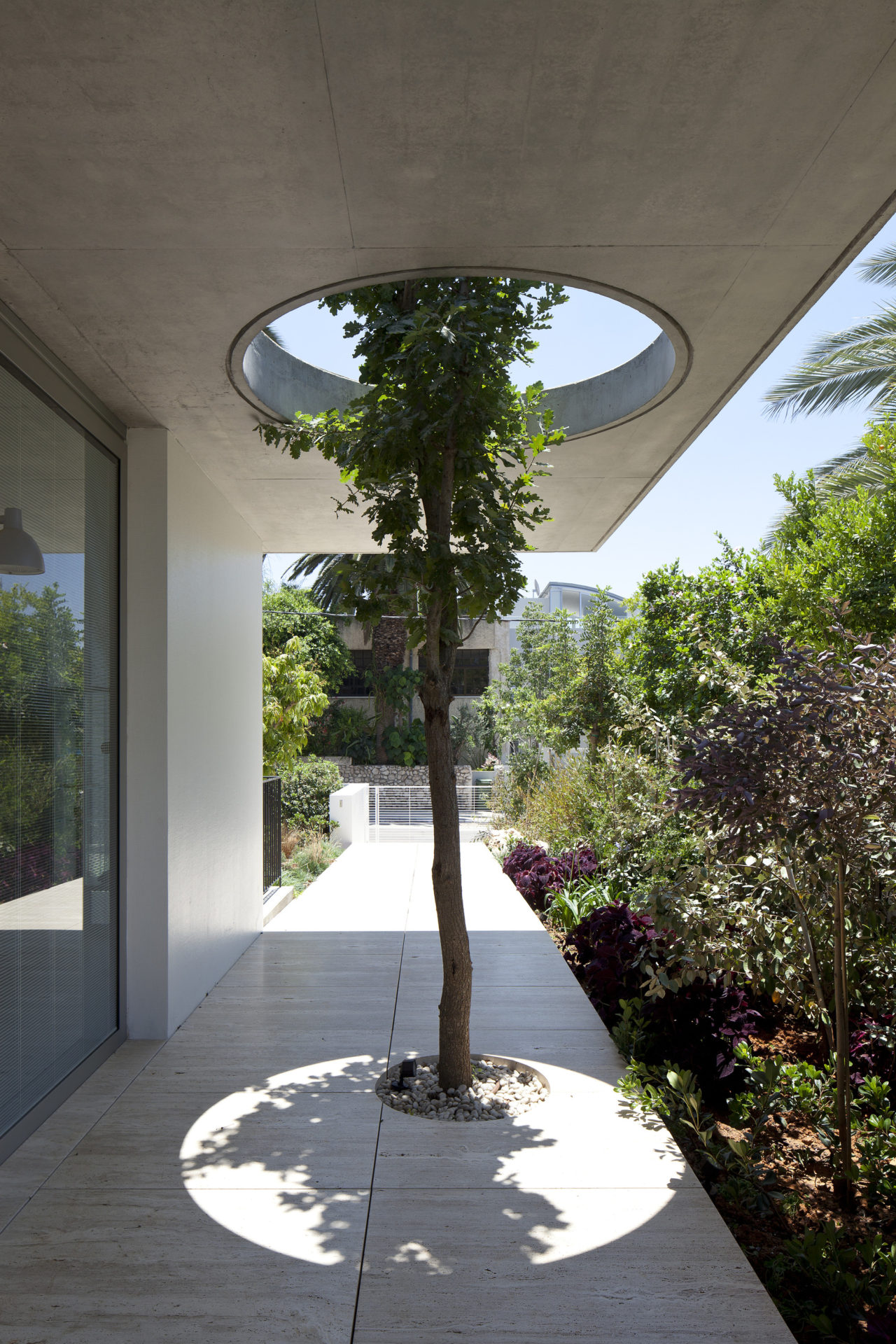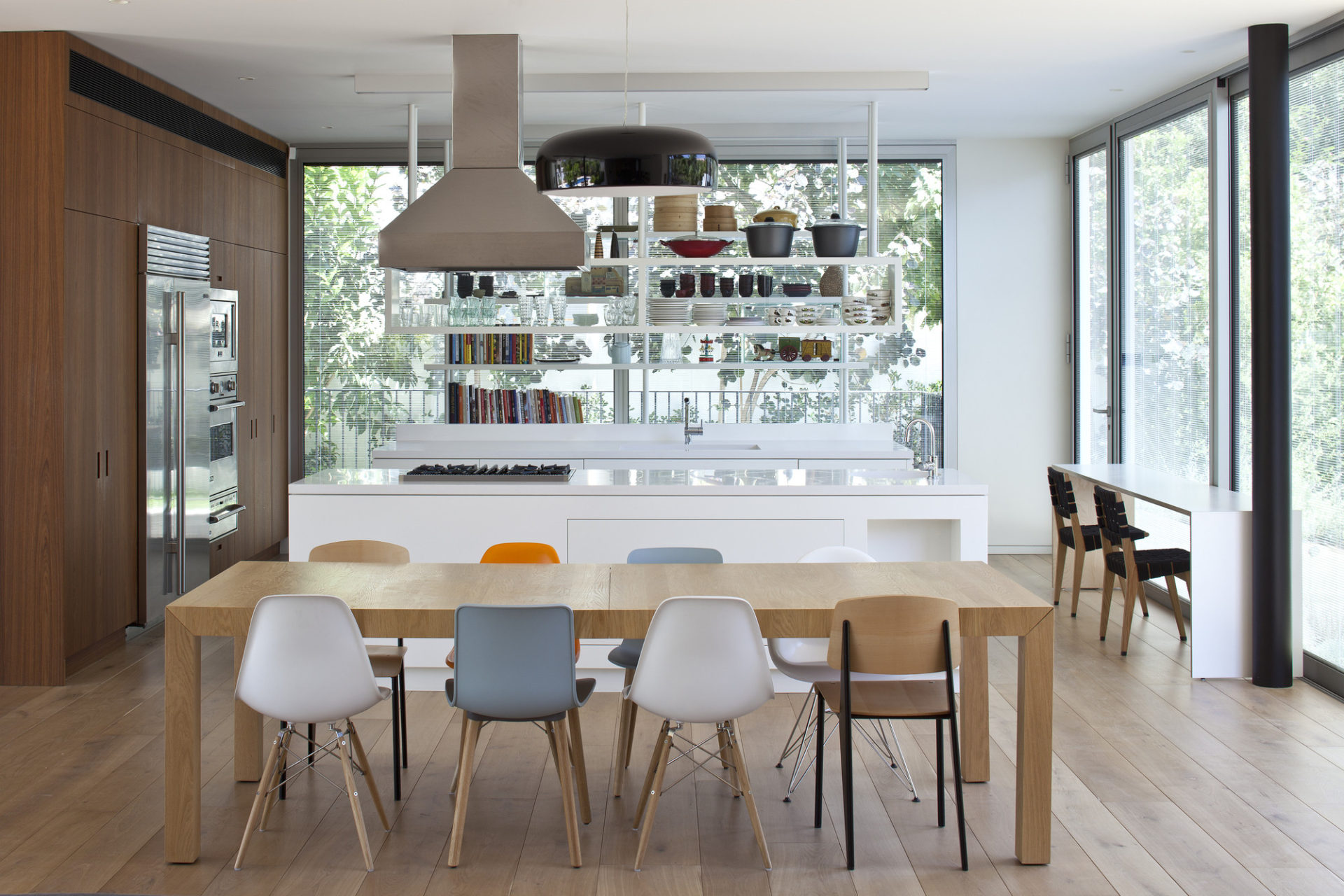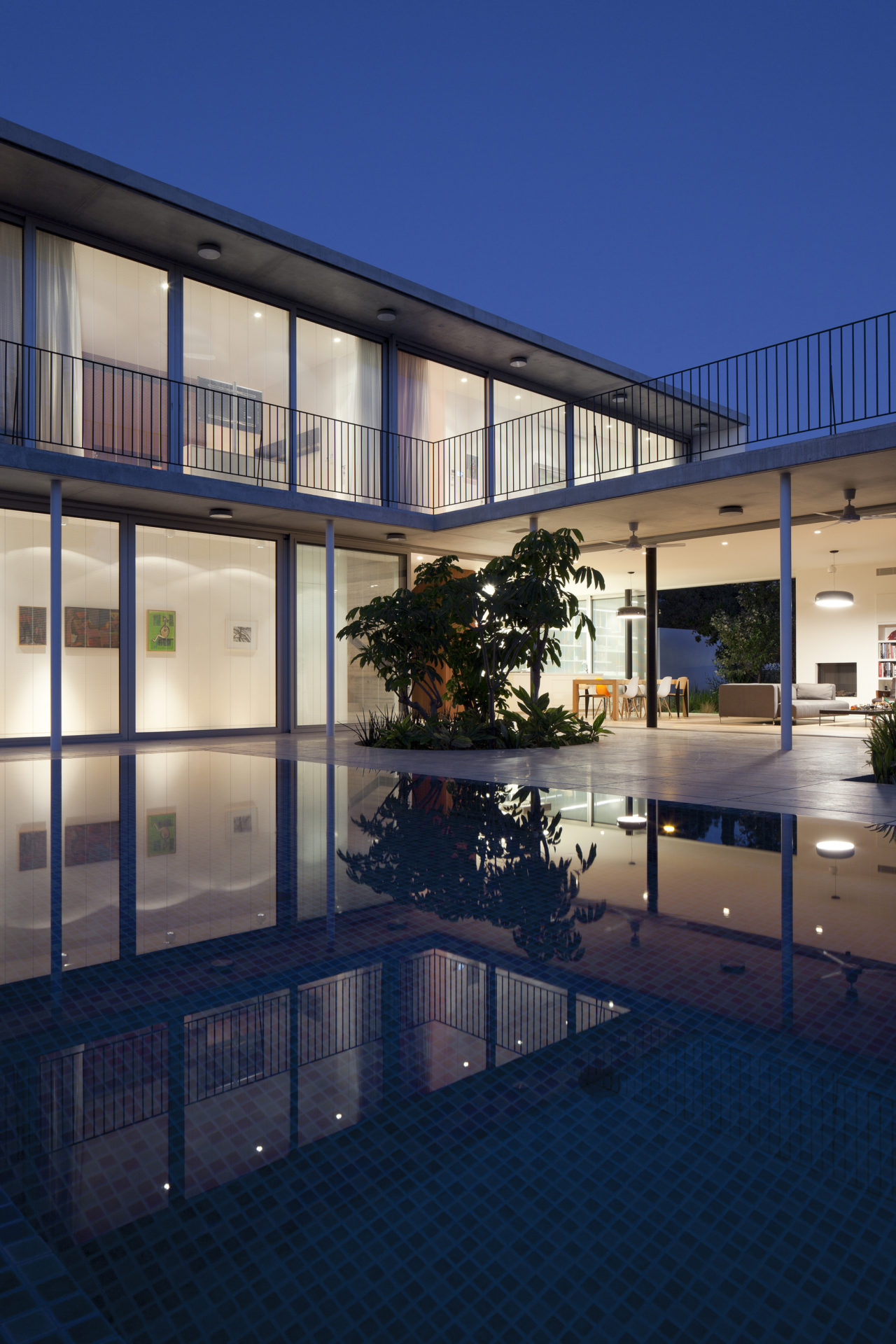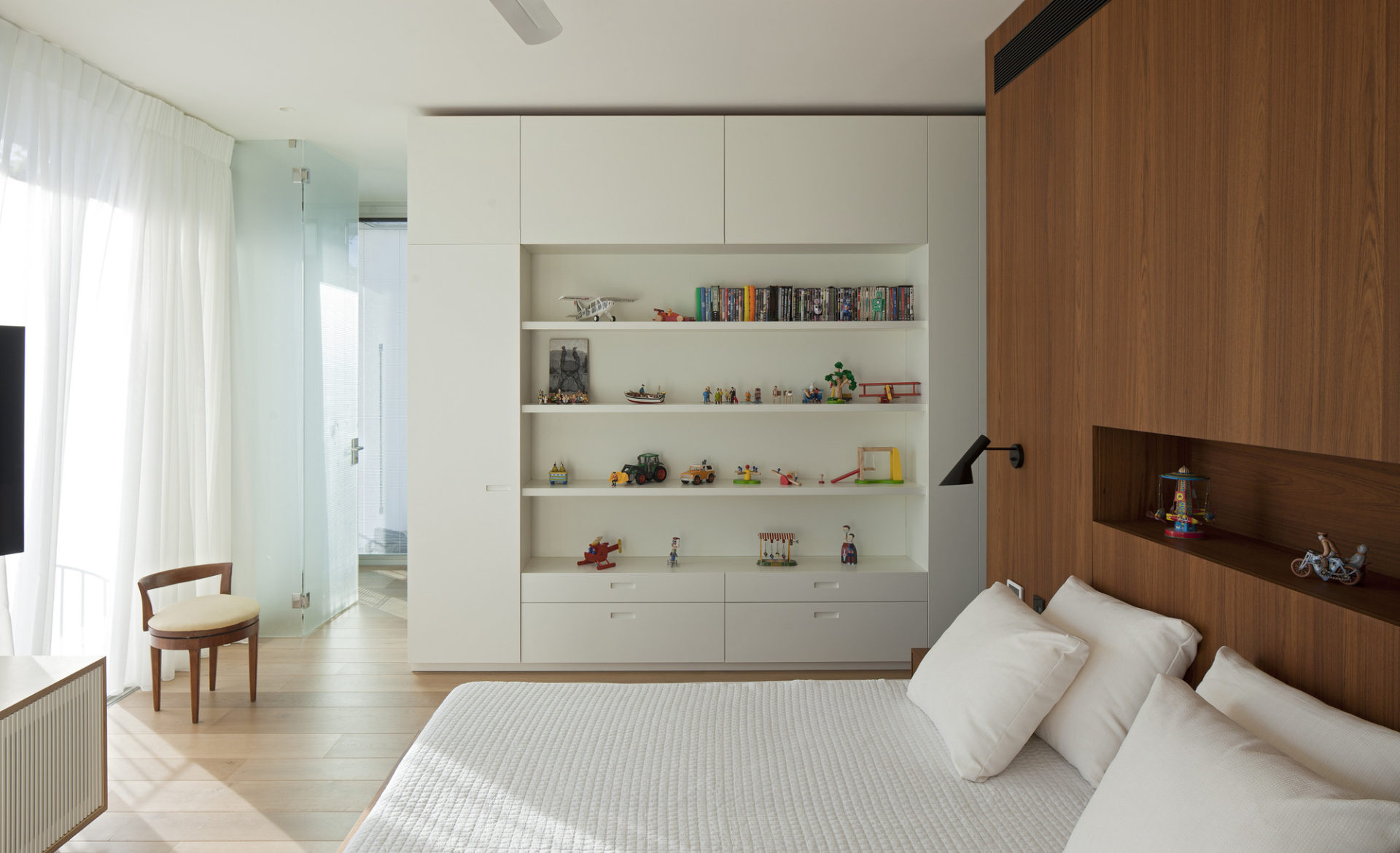 From the architect:
It is a white city that grew from the sands, the orange groves and the oriental villages. A city of blue sky, strong sun, where light and shadow play against white walls and green plants.  It is a city in which the climate enables living both indoors and outdoors most of the year.

The house is a tribute to the modern values that were the milestone of the first buildings of Tel-Aviv. It celebrates the aesthetics of external minimal austerity on the one hand and the vivacious optimistic interior on the other.

It explores the values of the 50's American case study houses. It is designed in such a way that all main public spaces (living room, kitchen, movement zone) can be open and function as external covered areas, thus blurring the distinction between in and out. It makes the living experience richer and more free.

The house combines modernist aesthetics with sustainable values and creates an architecture which is, at the same time, simple and rich, schematic and elaborate.
Architects: Weinstein Vaadia Architects
Location: Tel Aviv-Yafo, Israel
Architect in Charge: Betty Beskin
Area: 550.0 sqm
Project Year: 2013
Photographs: Amit Geron
Structural Engineer: Nachum Liberman
AC Engineer: Avner Vishkin
Site Management and Construction: Dan Hochman