The Shelter Island House in New York was designed by the architects Stamberg Aferiat + Associates. In this case we can say that the line that divides art from architecture is transparent.
The architects thought that the architecture combined with color can bring plenty of joy while providing basic necessities. Because this construction is very colored and pushes boundaries that few dare, it doesn't mean that it is not serious.
Based on the Newtonian color theory, the color palette of the house allows the richly-colored reflected light to pass through translucent walls, pampering the spaces with beautiful glow.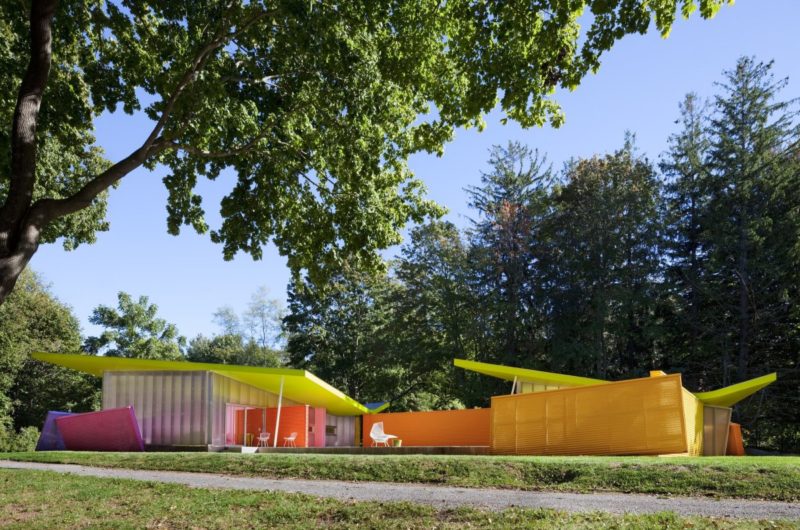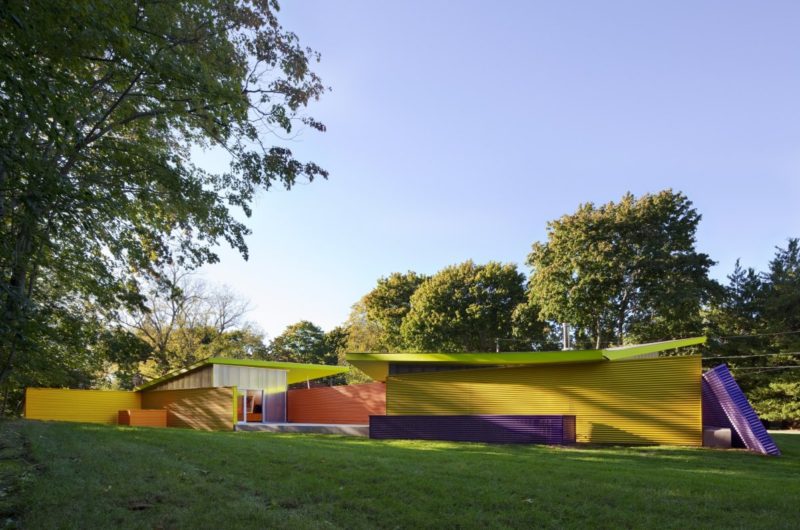 Photos by Paul Warchol