When you think about the Mexican design style, it is always visualized by vibrant colours, interesting textures, and beachy vibes. This coastal house is a true paradigm of the Mexican style. The enigmatic colours with muted architectural elements blend beautifully. The boho-inspired interiors make a perfect holiday living that you would not want to leave ever!
Walker Warner Architects designed this gorgeous space overlooking the ocean from all sides. On entering the property, a smartly placed window captures the enchanting sea view. A common courtyard in the center weaves all the rooms together and it is a perfect place to spend evenings with family. The structural format of the house and its orientation work together to stand against the strong storms.
Magnificent Mexican Coastal House
The architectural features in the interiors are neutral and act as a canvas for bright home décor pieces. The contemporary furniture takes a cultural context and gives traditional Mexican feel. Poppy colors and organic printed textiles dominate the character play in the rooms. Whereas stone walls and flooring provides soothing effects.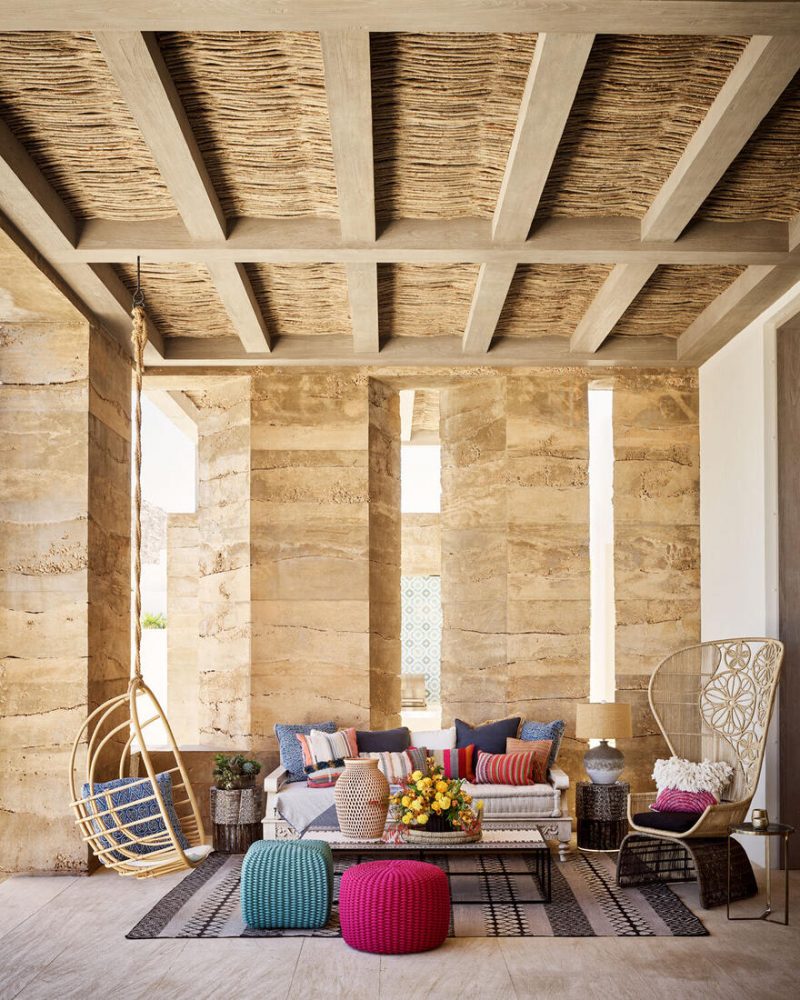 On the other side of the house, an outdoor pool overlooks the mesmerizing Pacific Ocean. The pool stretches to the beach, thus, making it look like a part of the ocean itself. A cool set of sunbathing chairs sits near the edge of the pool and serves as an ideal space to enjoy a glass of Margarita.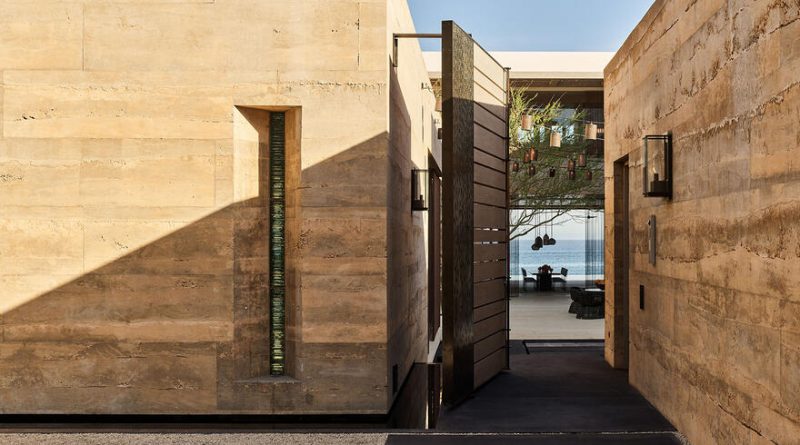 The most eclectic attribute of this coastal house is the openings. Thus, the architects have smartly placed non-traditional openings in every room that gorges in the summer sun. Besides, the sun rays fall beautifully on colourful interiors and create a unique spectrum of lights. The master bathroom has a massive window that opens to the expansive sea view. Thus, making it feel like you are taking a shower outside.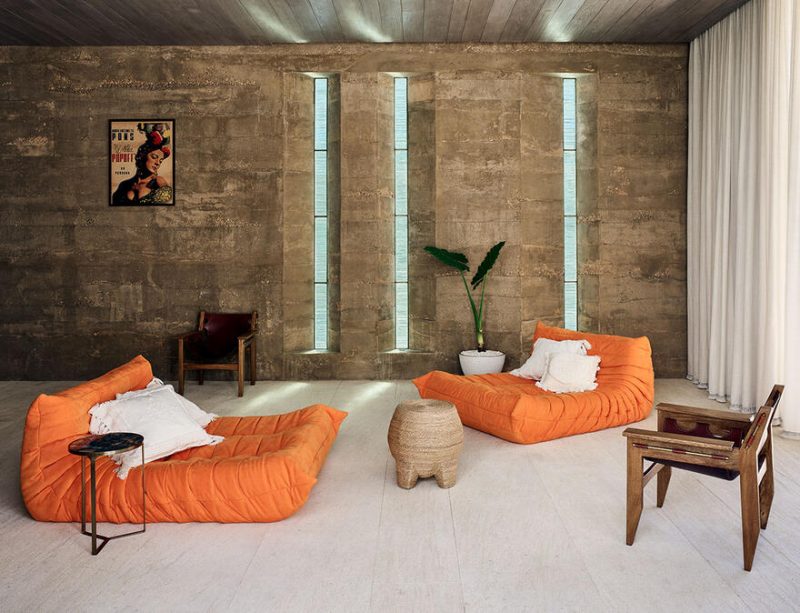 Every fitment is carefully placed inside the house to follow the coastal concept. From statement lights to jute rugs, everything about the house emits Mexican bohemian vibes. This coastal house is a perfect mix of amazing architecture and contemporary interior!