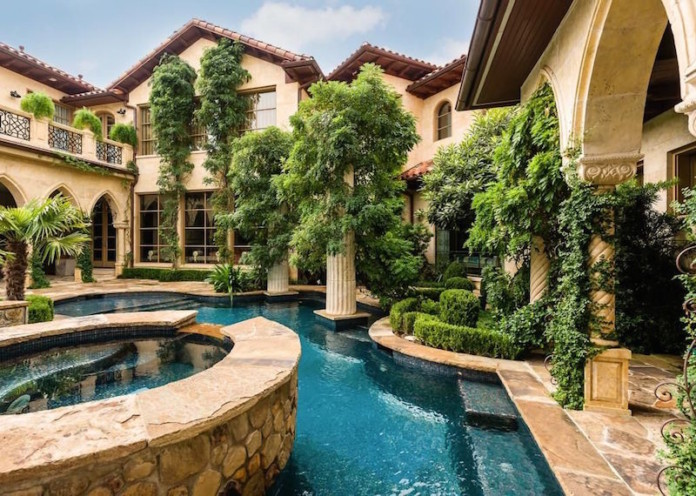 This stunning home is located in Highland Park, one of the most coveted neighborhoods in Texas. It was built in 2011 and boasts 11,594 square feet of living space as well as an elegant design that was created with utmost attention to detail. It rests on a 1.1-acre lot that features extraordinary landscaping that required an investment of over $1 million in order to be complete.

Inside the house, the owners enjoy access to eight bathrooms, six lavish bedrooms, multiple formal and informal living spaces, a salon, a luxe master suite and a gourmet kitchen. As far as entertainment and socialization are concerned, they can be enjoyed in full thanks to the numerous outdoor terraces and loggias. One of the most spectacular outdoor areas is the beautifully designed courtyard pool, which boasts a hot tub, an outdoor kitchen and lush greenery. On the outside, the residence flaunts an Aleppo Gold limestone facade that complements a gorgeous red tile roof.
The property can be purchased for $15,9 million, which sounds about right for a home of this caliber.