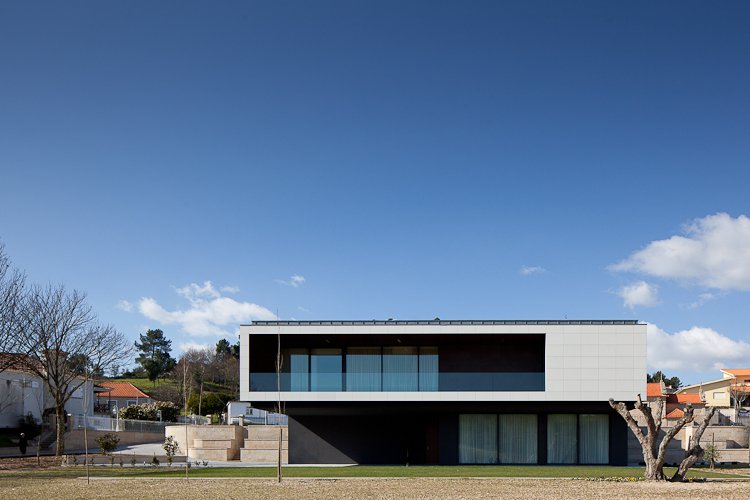 Completed in 2012, House AADD is located in Maureles, Portugal, and it boasts 6,975 square feet of living space. It was constructed on two platforms, the lower one including private living areas such as bedrooms and bathrooms, while the upper one comprises the social spaces as well as the entryway. The various spaces as well as the visual relationships between the different living areas are discovered gradually by the inhabitants with the help of various panels and doors.

Minimalistic yet comfortable and elegant, the interiors include high quality finishes, modern amenities and an impressive combination of white walls, white ceilings and brown wooden floors. The living room flaunts an interior brick wall that incorporates a fireplace. Access between the two floors is achieved via a staircase with wooden steps and wooden hand railings.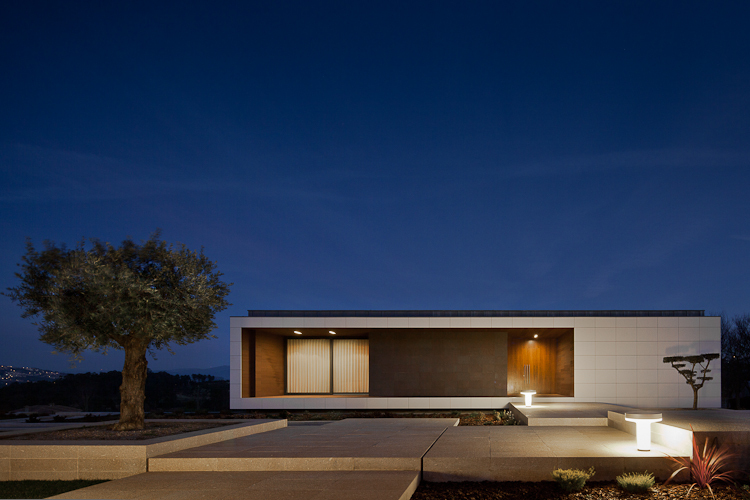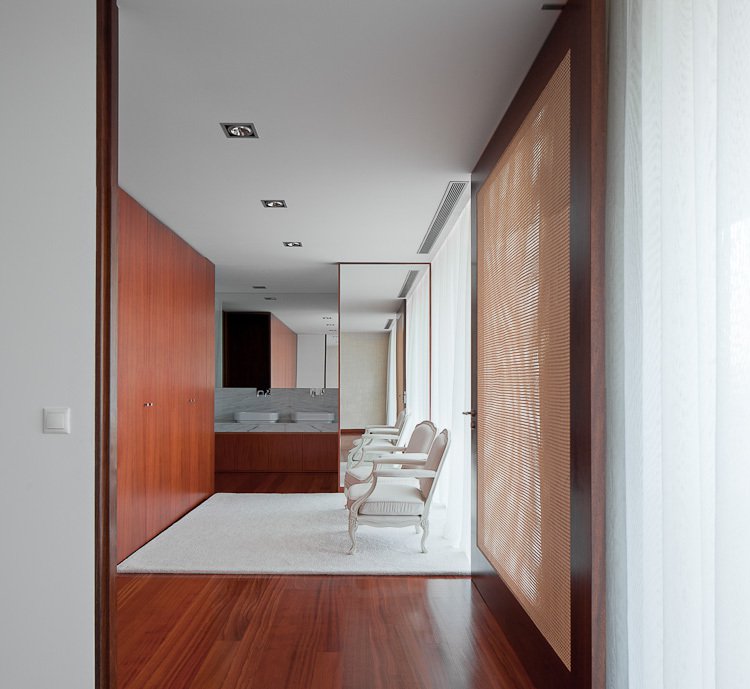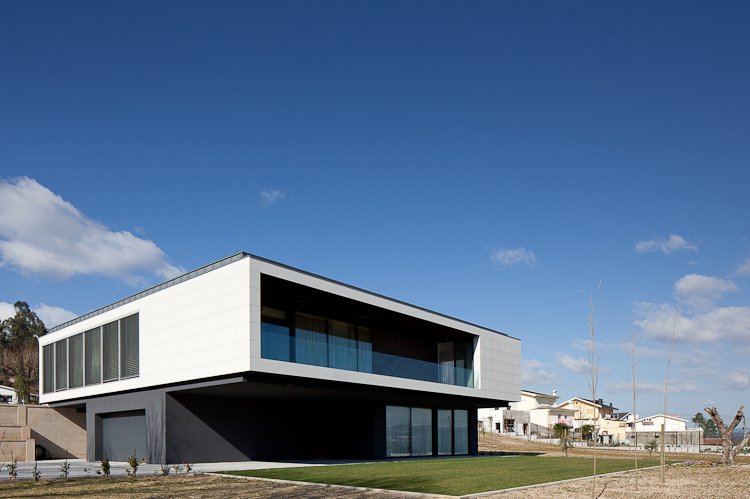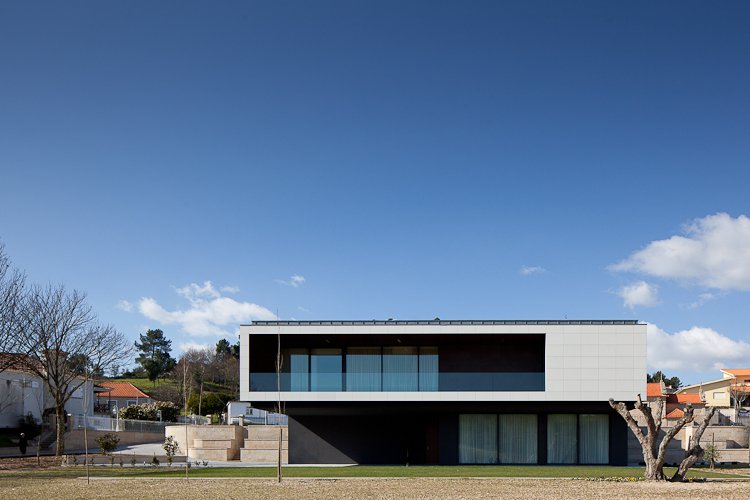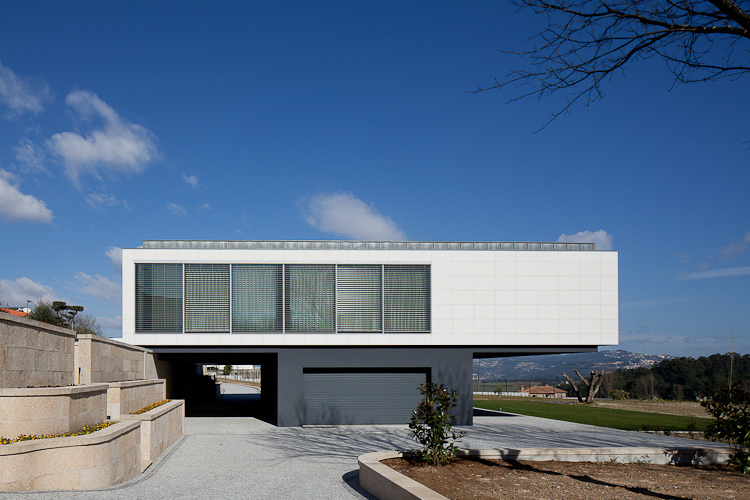 From the architect:
How would it be if I grew up in that place? How it would be if to know the reality of a friend since I was a little kid? A generously sized field that included a wall, two staircases and granite columns, between the constructed that would serve the future, an imaginary house in their intentions, were the starting point to realize that it would have to develop housing on two platforms.

Superior, as a point of arrival able to be showed to the square, leaving it breathing before a permeable seal in sight. Another Inferior, trusting privacy and silence where the word comfort stands. Panels and doors to discover spaces, details of simplicity, views, light and visual relationships between floors complete the result.

The various perspectives of housing became evident as well as a block of ostentation which levitates between light and dark, between strains, solids and voids that enhance the volumetry.
Architects: Galeria Gabinete
Location: 4630 Maureles, Portugal
Architect In Charge: Helder de Carvalho
Design Team: Helder de Carvalho, Sérgio Azevedo, Cláudio Ferreira, Pedro Guedes
Area: 648.0 sqm
Year: 2012
Photographs: José Campos
Engineering: Cláudio Ferreira
Lighting Design: Sérgio Azevedo
Decor: Pedro Guedes, Jorge Costa