Built in 2008 in Castellón, Spain, the incredible D&E House was sketched out by a Valencia-based company called Sanahuja and Partners. Built to be inhabited for a single family, the residence can be found in close proximity to a golf course and features its own swimming pool, which boasts a rectangle-based design as well as a premium orientation towards the sun.
The main material that was used in the construction process is concrete, but numerous wood finishes and white sections were also implemented into the layout for contrast and variety purposes. The interiors are elegant, minimalistic and welcoming, all thanks to an array of high quality furniture pieces and a plethora of high-end amenities. These conveniences involve but are not limited to high quality appliances, large dining tables, flat-screen TVs and amazing skylights.
See it all for yourself in the following images!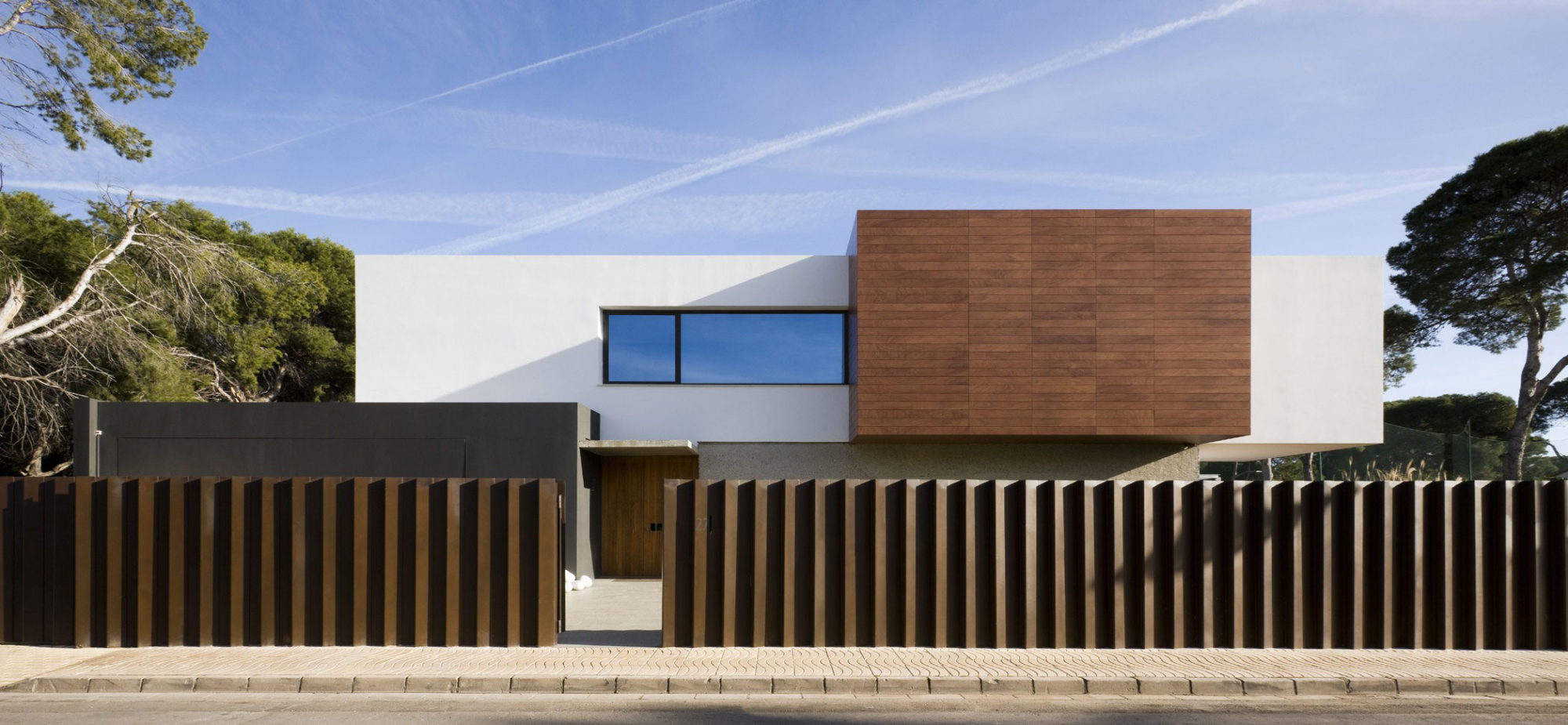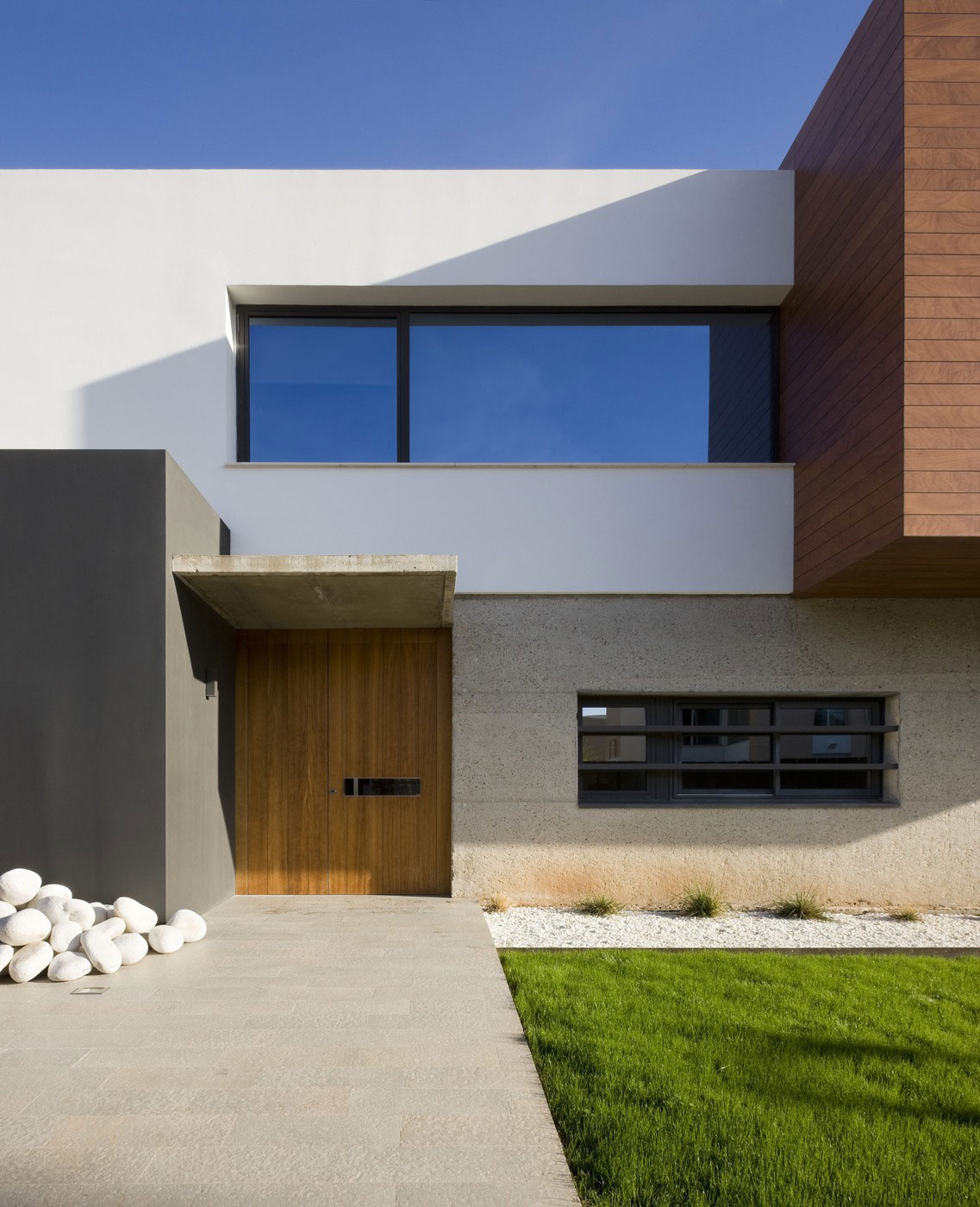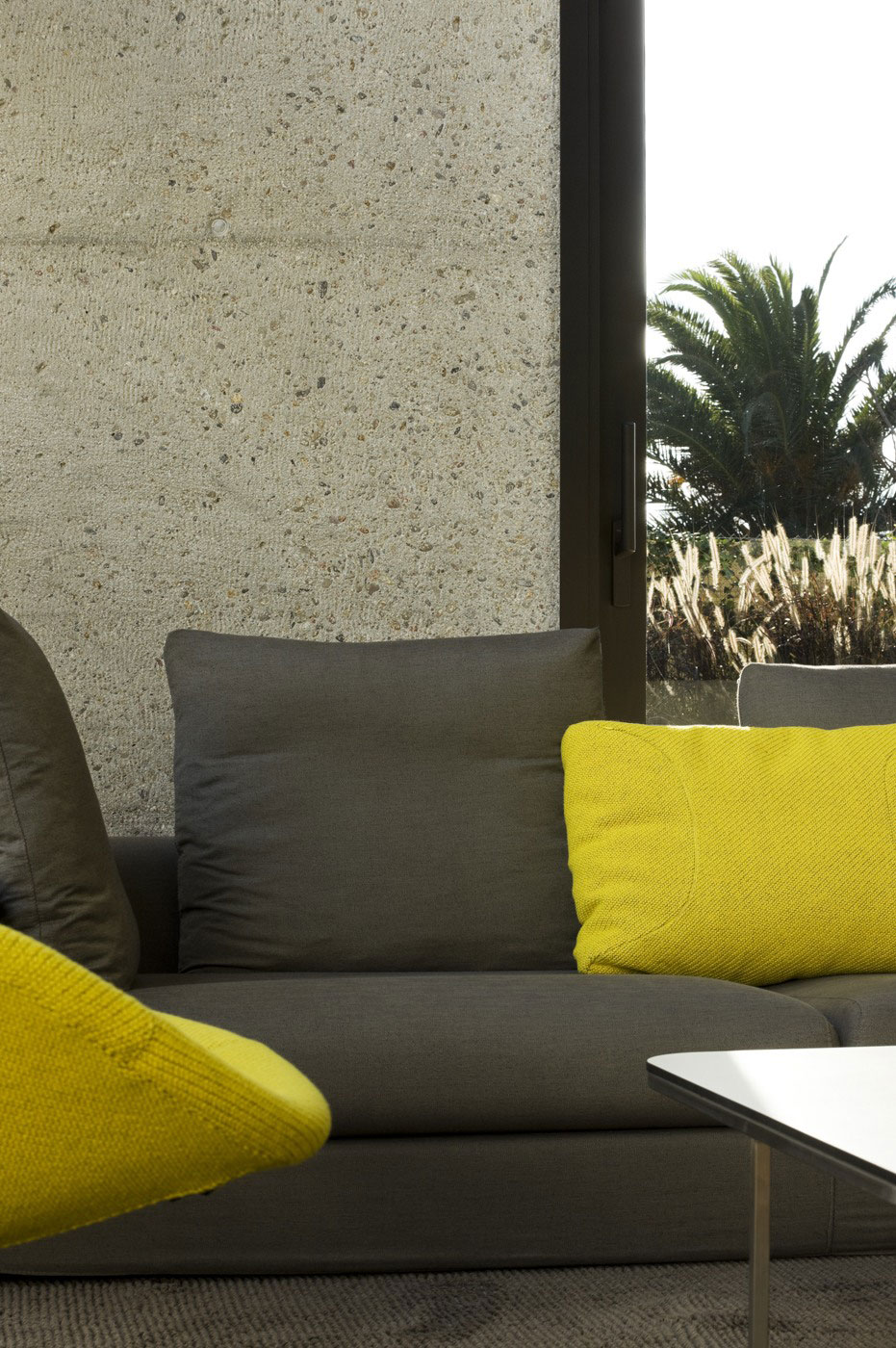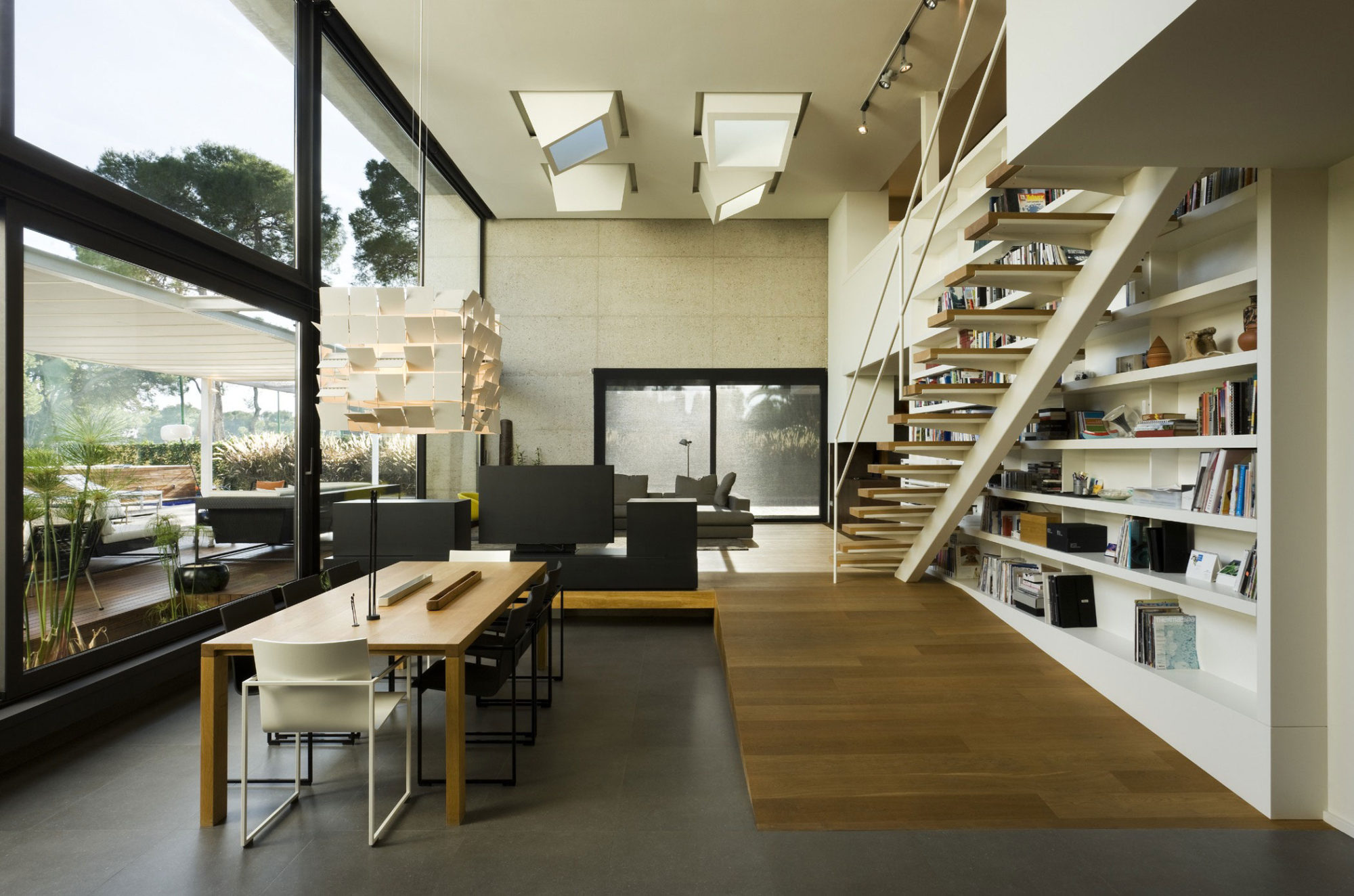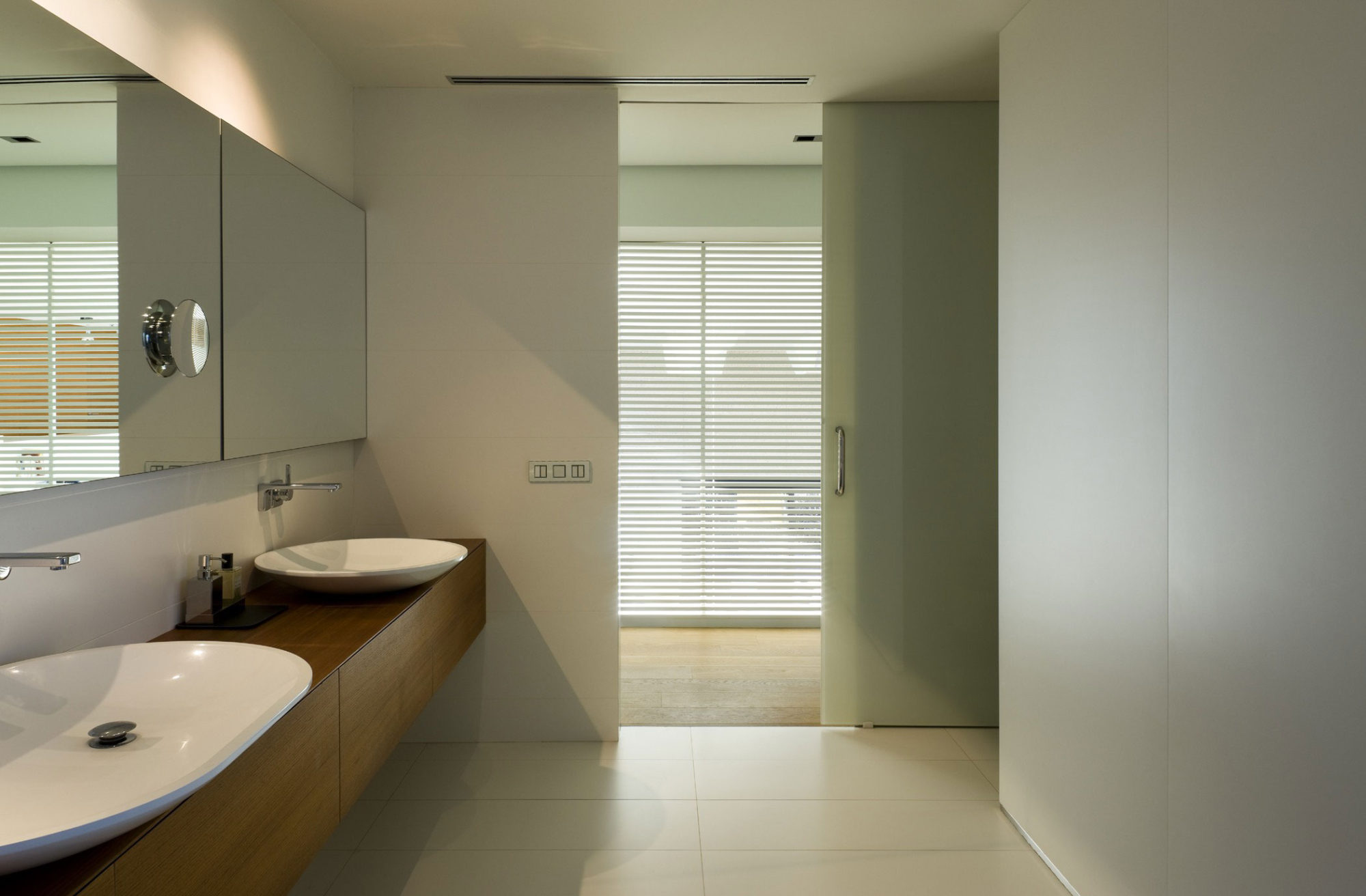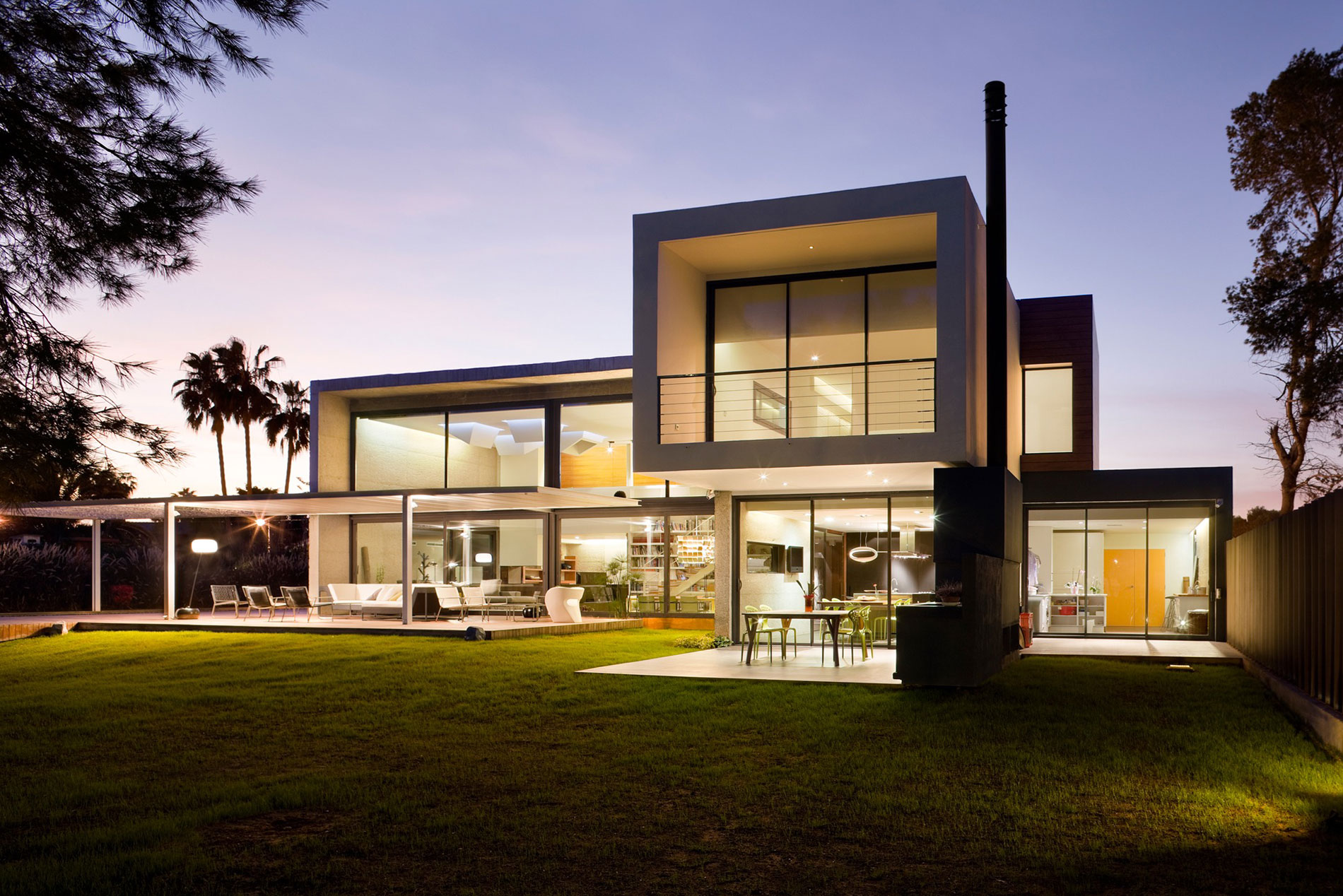 From the sanahuja and partners:
Light, volumes, spaces and views. Single-family dwelling with swimming pool, next to a golf course. The orientation and the integration of the pine grove are the starting points.

A series of volumes of different materials are created to delimit outer spaces. These volumes structure the house in such a way that the house and its environment constitute a continuum, with a high level of comfort and habitability.

Concrete is the main material, and it is articulated with white sections, or with wood finishes. The house closes in inwardly, away from the street, and opens up on the garden side, with views of the tree grove in the golf course, and facing the sea.
_

The project is located in a plot opposite to the golf course that it has placed in the Pinegrove of Castellón shore, from a beginning, the client was very worried by the light, it was something vital, as the sights on the green tapestry, but simultaneously, they wanted privacy, and that his house was not a shop window opened for the golf course.

The practically flat plot, and of square dimensions, shelters a pine grove, which also was determinant for the location of the housing.

The project might be summarized in four words: light, volumes, spaces and conference.

The program: it is that of an one-family housing of high place standing.

The swimming pool, narrow very elongated rectangle, is opened in a privileged position orientated to the sun and connected to the terrace covered with a porch that articulates the volumes of the house and the exterior spaces and the swimming pool.

All the exterior spaces are articulated by those of the housing, so that this one and his environment are constituted in the continuous one, with a high comfort and habitability.