VR Tapalpa House is a project designed by Elías Rizo Architects and is located in a secluded area near the town of Tapalpa, Mexico.
This house features an area of 5400 square meters and its spaces are distributed according to privacy requirements and affinity.
The architects started this project with the idea of connecting it with the outdoors and creating a perfect blend with the surroundings: to provide ample views, to be accessed through various entry points and to feature rustic finishes executed with precision.
The facade of the building is opaque and has few openings, while at the back of the house the walls become windows or non-existent, in order to admire the landscape beyond.
The program is divided into two distinct zones by the longitudinal passageway, as it follows: the southeast quadrant includes 3 bedrooms, each fitted with its own bathroom and a family room, while the southwest quadrant contains the service spaces, a stairway and the garage. The master suite, which is located on the second level, spreads out across both quadrants and leads to a spacious roof terrace.
High quality materials were used in building the house: masonry walls built from stone of local extraction, steel that is visible in various places throughout the house such as the stair railings or the roof planter-parapet and wood used on cabinetry, window frames and as sheathing for the master suite block.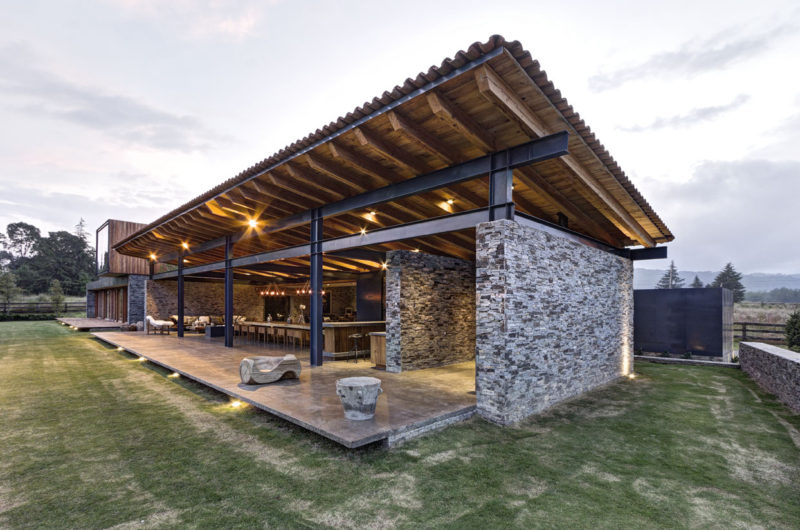 Photos by Marcos García