Have you ever thought of relishing a peaceful life in an eco-friendly home? If not, then we will make you imagine it. The MXM Aragon Passive House, amidst a bioclimatic concept, designed creatively and innovatively, will indulge you in boundless bliss. MXM Aragon Passive House is situated in the North of Spain.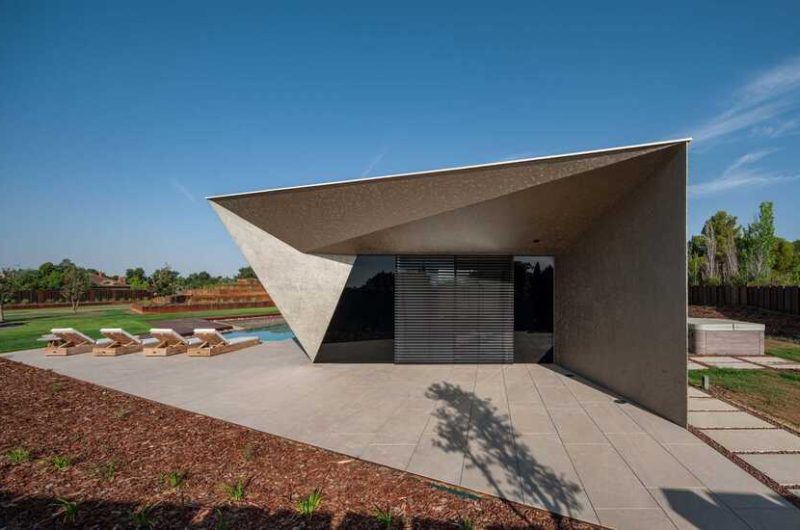 The MXM Aragon Passive House consists of all the environment-friendly sources with a functional distribution of space.
Additionally, its exceptional geometric shape is making it look more wonderous with a little blend of colour, decor, and style. It has been rendered with a slightly diminished texture to soothe its synthesis with the atmosphere. In terms of sunlight, the house has north alignment for the commendable orientation with a delighting pool space.
Eco-friendly MXM Aragon Passive House
The almost zero consumption of light/energy, high- performance carpentry, management of air infiltrations, elimination of thermal bridges, usage of solar gains, ventilation with heat restoration, and more are the basic principles for the designing of this passive architecture.
Let's now take a 360 view of it to understand it more. So, a large proportion of the southern part holds the direct contribution system that also has a shaft to control the solar energy during the summer season. In the east and west of the passive house, there are the outlying Venetian motor cable guided blinds to control and neutralize the sunlight effect.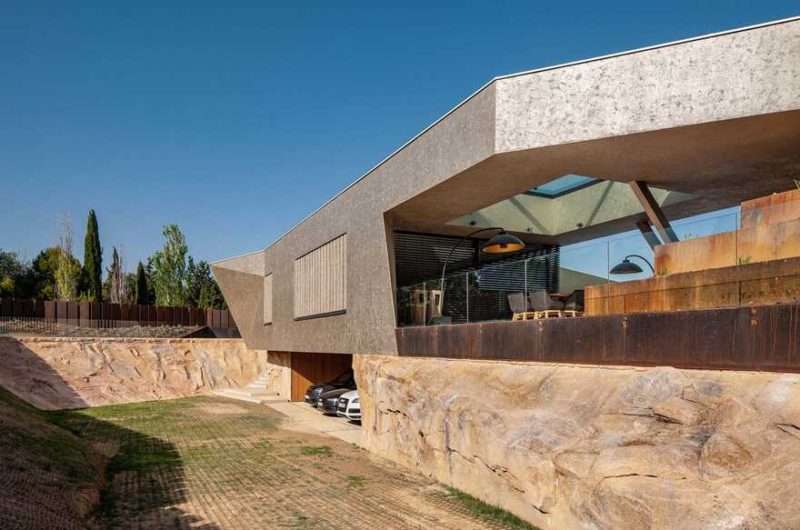 For an ecological touch, the artificial terrain for plants is designed with corten steel benches so to reuse the land by the plot itself in urbanization. There are concrete footings for the support of building with steel profile pillars. For the roof, the laminated wooden panels and beams are in use to advance the prefabrication with comfort. It has a vegetal finish with low maintenance cushioning plantings for the ecological benefit.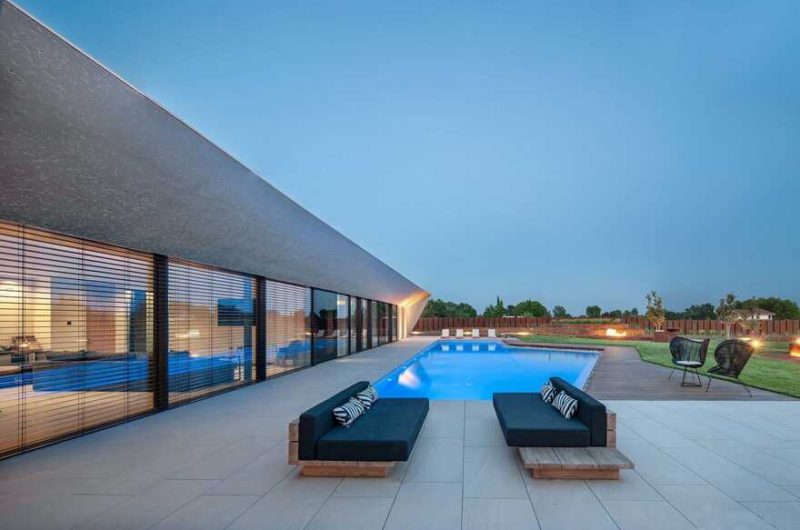 At last, for the exterior designing, carpentry is broken into several types depending on the appearance. With its slight wooden structure, it holds contra-laminated wood panelling and a self-sustaining cladding system.
So, the MXM Aragon Passive House has an astonishing eco-friendly architecture with the modern finish. It can persuade anyone to live there, experiencing the soothe of the environment.