House Varanda was designed by Carla Juaçaba, and it can be found in Rio de Janeiro, Brazil. Nestled within a lush, green environment, this cozy one-storey abode is completely surrounded by nature, and even though it might not be the largest house in the world, it still offers 1,506 square feet of living space for its lucky owner.
The house was built in 2007, and it features a living room at its core while the bedrooms are placed towards the two ends. Moreover, a skylight divides the abode into 2 lengths while ensuring a decent flow of natural light within, even though the large glass panels that form the sidewalls offer more than enough transparency on their own.
For safety purposes and in order to avoid damage from flooding, the floor was placed 31 inches above the ground. Last but not least, the interior arrangements involve numerous high-end amenities, comfortable seating arrangements and appliances that ensure a comfortable and laid-back lifestyle right in the middle of nature. You can see it all for yourself in the following image gallery.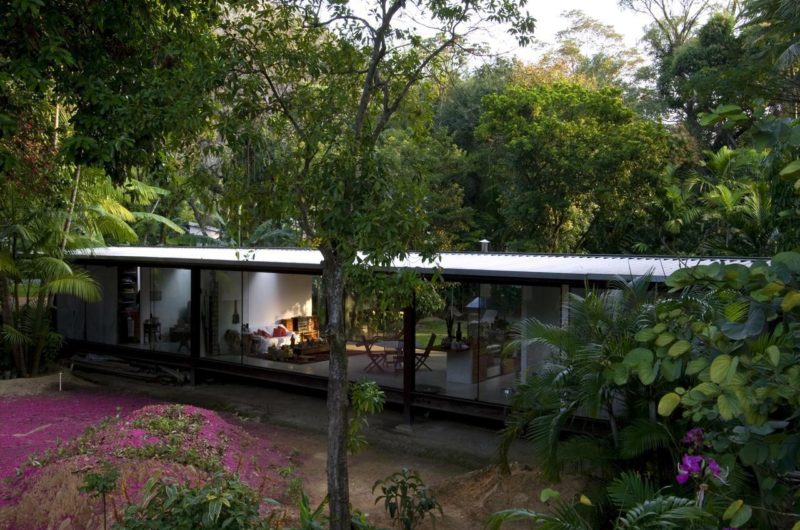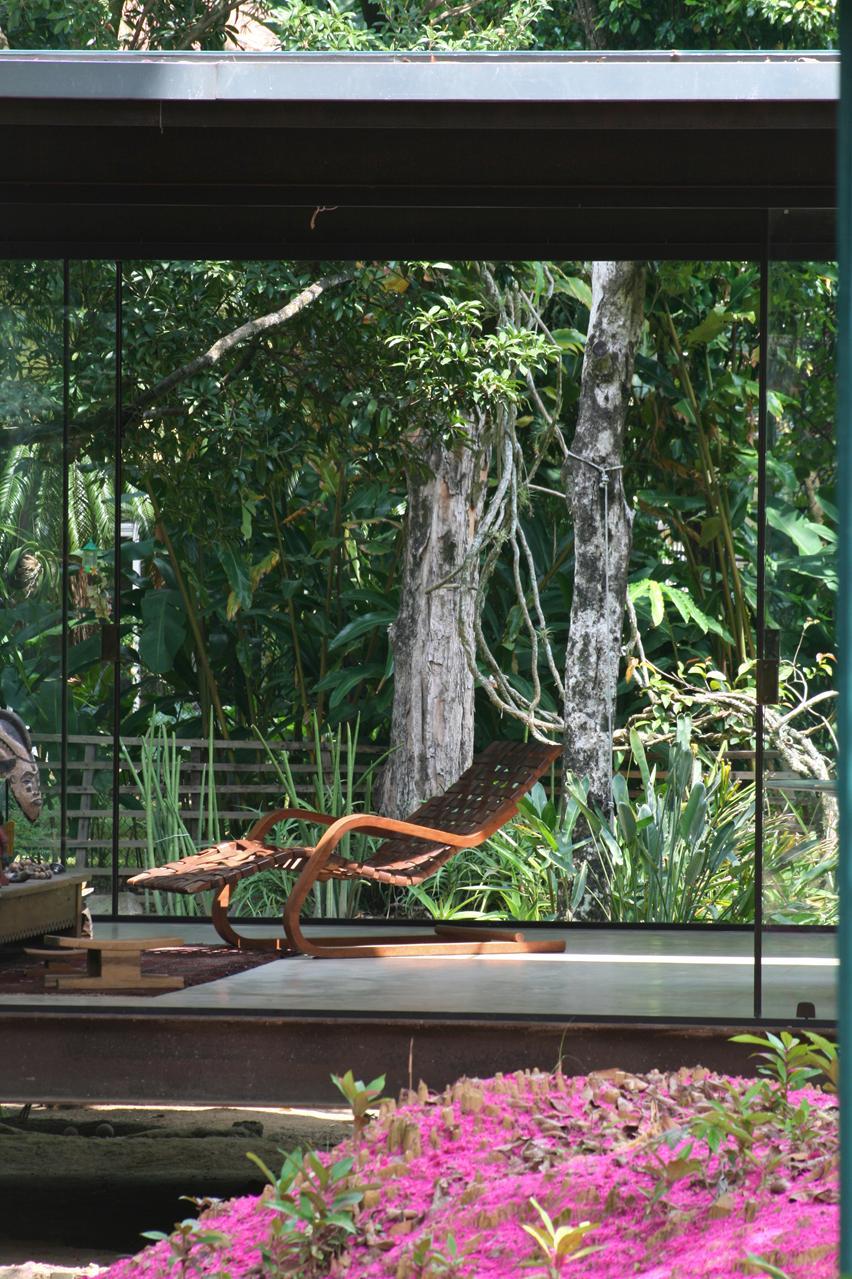 Photos by Fran Parente