MIV Villa is set in Neuchatel, Switzerland, and it was designed by Andreea Pelati. The house is surrounded by a changing environment that ended up being integrated in the entire concept. A vineyard is close to the dwelling, but on the horizon one can admire the Alps and the lake.
Because of the downhill topography a lower level of the house is formed. Since it benefits from privacy, this part houses the bedrooms and baths. The part that directly opens to the garden is the dinning room and the kitchen. These areas are situated on the street level. The panorama is reserved for the living space, an area filled with light because of the large glass windows extending from the base to the rooftop.
The interior design is made of simple lines and vertically disposed structures. These structures incorporate the furniture and all the accessories.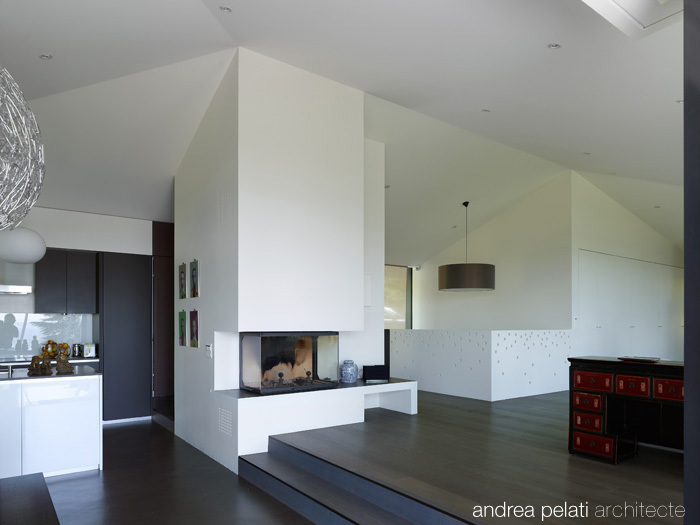 Photos by Thomas Jantscher